Get ready for the ultimate beauty sleep with our new Luxury Silk Eye Masks. But what are the benefits?
Our new silk eye masks not only look gorgeous, they also have amazing skincare and wellbeing perks too, take a look...
---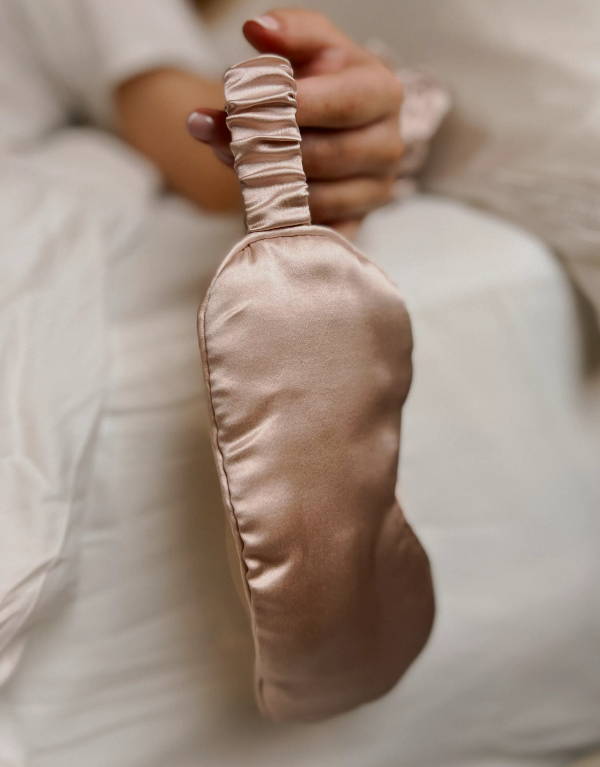 ---
Improved sleep - the black out blind effect for improved sleep quality

Beauty sleep - silk keeps your skin hydrated and nourished through the night

Reduced fine lines - naturally occurring oils and proteins care for the skin while you sleep

Sensitive skin - silk is hypoallergenic with natural anti-bacterial properties

Easy to wear - super soft and gentle on the skin

Wear all year round - Cool to the touch and breathable but also insulating
---
The momme count for silk is like a thread count for cotton. A higher momme count means there are more strands of silk per 100 meters of fabric. 22 momme is the highest quality available for bedding and clothing. We didn't choose the luxe life, what can we say!
Cotton pillowcases while sleeping can create creases in the skin that deepen over time which can lead to fine lines and wrinkles. They absorb skincare, so precious oils, serums, and moisturisers can end up on your bedding rather than where it should be - creating that gorgeous, glowing complexion!

Wearing a silk eye mask can be like having a beauty treatment while you sleep. Silk contains naturally occurring proteins, and oils that can help care for the skin during the night - they are also moisture-retaining so won't dry the skin out. The proteins and amino acids within the silk can reduce the appearance of fine lines and wrinkles over time as they help speed up the skin's natural renewal process. We know, an actual beauty treatment through the night!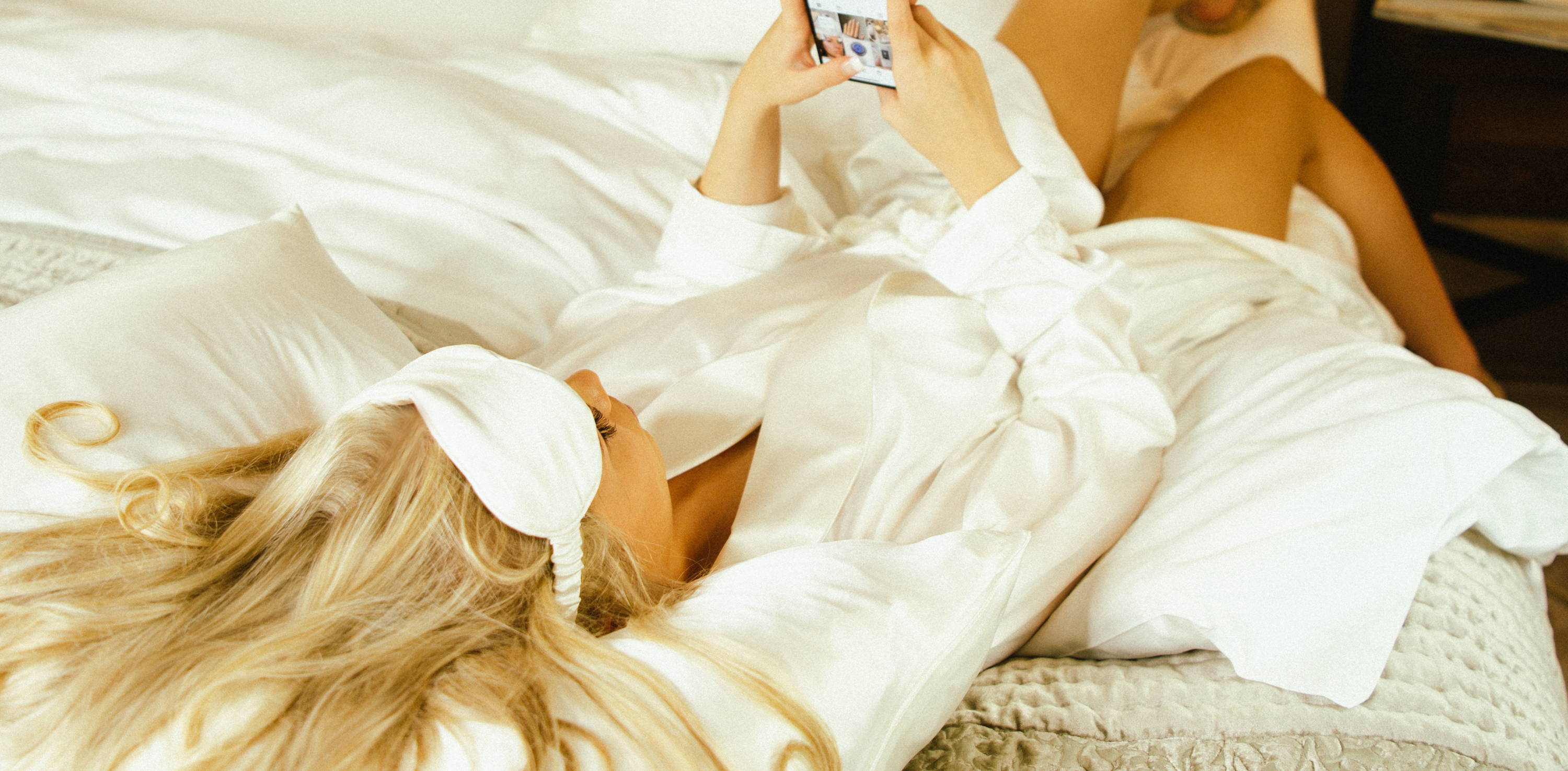 SENSITIVITY AND ALLERGIES
Silk is naturally hypo-allergenic and dust-mite resistant which is a must have for allergy sufferers. Due to it's natural protein structure, silk perfect for a night of undisturbed sleep. Processed using mainly water, steam and heat, silk helps to alleviate the risk of reactions to sensitive skin.
Cooling and breathable so your mask can be worn all year round. With the ability to regulate the body's temperature, silk can be worn in all temperatures and works with the body as you sleep.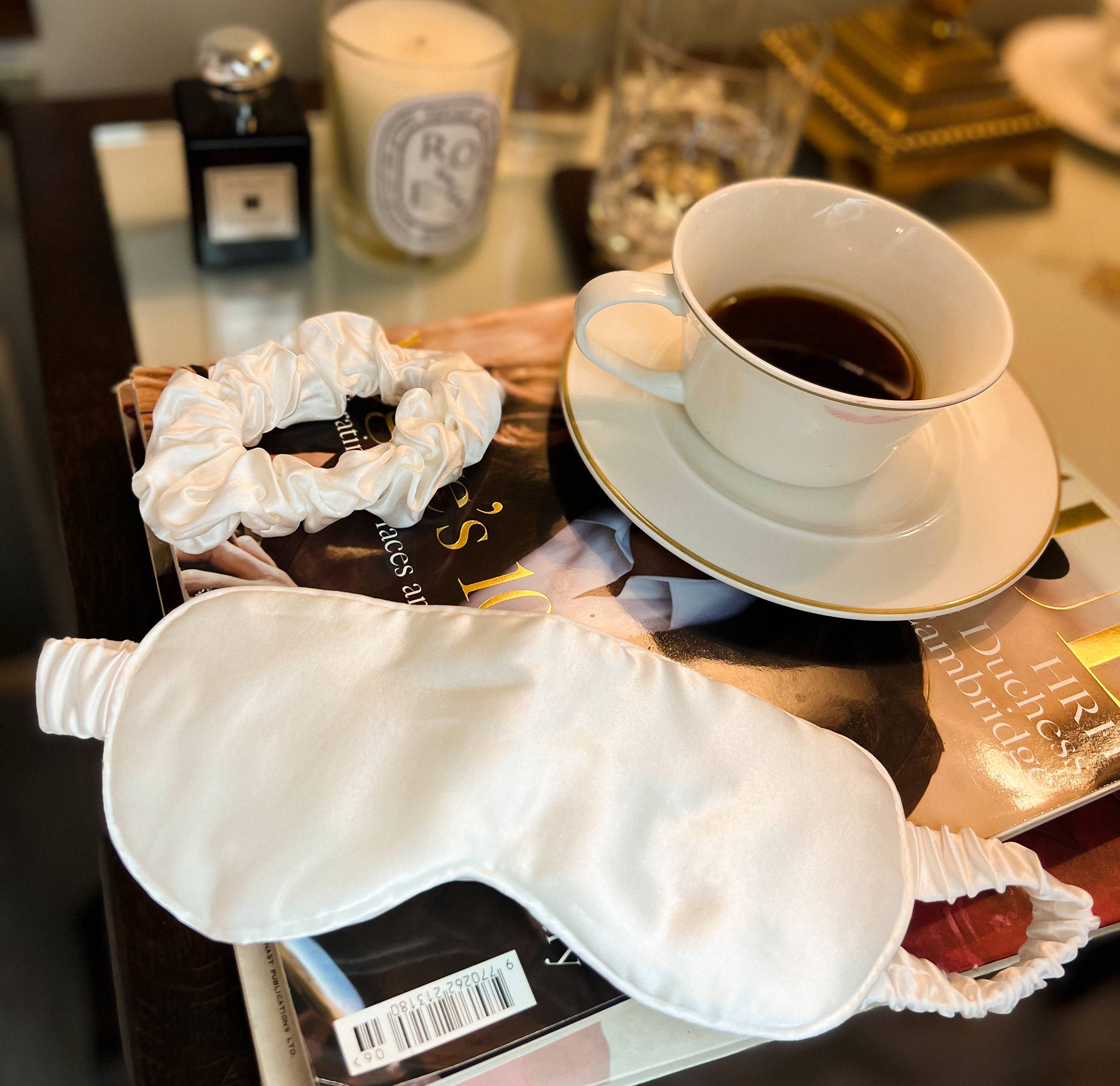 The black out blind effect within a wearable, breathable, super soft mask. Research has shown that the use of eye masks can result in more REM time, shortened REM latency, and elevated levels of melatonin. This helps to promote healthy sleep patterns and hormone balance. Basically, a healthy dose of wellbeing goodness throughout the night. Thank us later!
---
---
For more from CLOUD NINE follow CLOUD NINE beauty blog and Insta.
---
By

Suzi Scott

,


27th April 2022