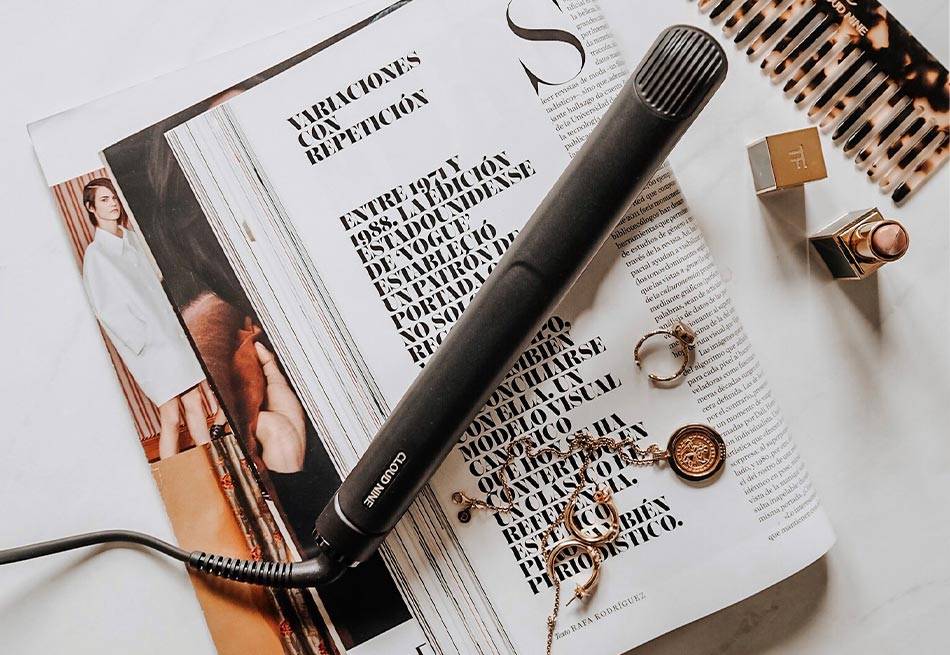 Look your best while packing light.Restricted with luggage allowance this summer but still want hair with MAXIMUM impact? We're here to help
We know that jetting away with only hand luggage can be a real challenge. There's the age-old question of what you're actually allowed to pack in your cabin bag. Razors? Straighteners? Snacks? (Hint - we'll answer this question later).There's also the stress of only being allowed liquids under 100ml (but we want to pack our entire bathroom shelf!). Plus there's the challenge of actually packing that little bag and getting it zipped up.
In this blog we've got some ideas for you to help you get the most out of your cabin bag. It includes advice on the bag itself, as well as our hair heroes for ensuring you can achieve YOUR BEST HAIR YET.
Keep scrolling darling, you're about to feel INSPIRED!
TIP 1: START WITH THE CORRECT BAG
Airlines are notoriously fussy when it comes to the size of your cabin bag. This summer some budget airlines in the UK have changed their allowance rules. On a standard ticket, you may not even be allowed a cabin bag, so it's vital you double check to avoid an unexpected bill at the airport. Afterall, that's money that could be spent on new hair goodies!
So, now that you've confirmed the size of your bag, formulate a plan for how you'll maximise space. We ADORE these cute suitcase interior organisers from AWAY. Another way of maximising space is to roll, rather than fold, your clothes. You can then fit your clothes all tightly in together, a little like a jigsaw!
TIP 2: PLAN YOUR LOOKS
Sounds boring, but planning the hair looks you'll be rocking during your trip means you'll know exactly what you need to pack and how much space you'll need.
If you're jetting off for a long weekend away, why not plan a style for the first evening that you can adapt for the next few days? For example, in our HOLIDAY HAIR HACKS blog we show you how to start your trip with big beachy waves, then adapt this for the rest of the week. Less washing = less hair damage, plus more time for drinking cocktails with your girls. Win, win!
TIP 3: HAIR HEROES
To really achieve YOUR BEST HAIR YET during your trip away, you'll need to pack a selection of these multi-tasking hair heroes:
If you were wondering, yes you CAN pack your hair straightener in your hand luggage! And what better one to pack than our Original Iron? Hailed as the FERRARI of the hair care world by OK magazine, our iconic Original Iron is the only tool you need to pack to look HOT on your trip. With it, you can create an array of looks - from silky straight, to beachy waves, to tight curls and more. Check out our Instagram feed to see just some of the looks that are possible with this hair hero.
Our Magical Potion truly is SPELLBINDING. Not only does it protect your hair from extreme heat or styling damage, it also works as a hair strengthener and it reduces drying time by up to 50%. Oh, and it leaves hair with a conditioned, GLOSSY finish and it smells divine. Could it get any better?
This little gem really is an all-rounder. Its silky formula delivers eye-catching volume, while still conditioning and repairing hair. It also works as a hairspray too, keeping your styles slick throughout your entire trip.
Not actually a miniature, but a holiday must – we love the We Are Paradoxx mask. It not only injects a magnificent dose of moisture when used as a conditioner on wet hair, it can also be used to smooth and tame unruly dry hair. To make it a miniature, order some miniature bottles online and spoon a decent sized amount into one.
Have you heard about our Luxury Texture Comb yet? This small but mighty tool has a cult following, thanks to its many uses. It not only smoothes out curls to give them a soft, glossy shine – it can also be used to slick back your look, or backcomb for delicious volume.
TIP 4: HAVE A FEW TRICKS UP YOUR SLEEVE
Finally, here's our last few tips for saving space and still having heavenly hair:
So, there you have it! Let us know if you try any of our tips by tagging us in your social posts using #CloudNineHair.
---
By

Millie Rae

,


19th July 2019