We'll make forests not just plant a few trees.
At CLOUD NINE our dedication to sustainaility isn't limited to Earth Day, we have nine commitments to the world, because the responsibility we have towards the planet is important to us and we know it is important to you. 
After all, you can't be fierce on a dead planet can you?
---
We began our work with Ecologi in 2020 and since then the project has grown and grown. From the first ten trees planted with the first Eco Box selected to a total of 221,703 trees at the date of publishing – but by now it will be even more. We know, actual forests!
Tree planting means so much to the CLOUD NINE team as it is an important core value to all of us to show care for the environment. Last month a team of CLOUD NINE volunteers travelled to Preston for International Day Of Forests to help plant trees with Ecologi's tree planting partner Protect Earth, and in one day managed to plant a total of 600 trees and hedgerows.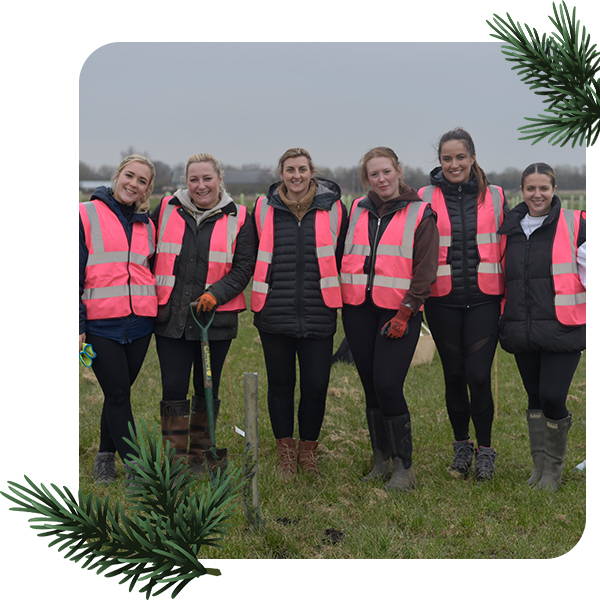 ---
"As soon as CLOUD NINE started planting trees in the UK with Ecologi, we were really keen to get out there and plant them ourselves and do our bit. We're really proud to have planted 600 trees and hedgerows in a day, which happened to be International Day of Forests. It was great to get out of the office with the team, blow off the cobwebs and see what great things our brand is doing for the environment!"
Sophie Helsby, CLOUD NINE Marketing Executive
---
The team worked alongside Phil Sturgeon from Protect Earth, Ecologi's tree planting partner. We spoke to Phil to find out more about his role and why tree planting initiatives are so important.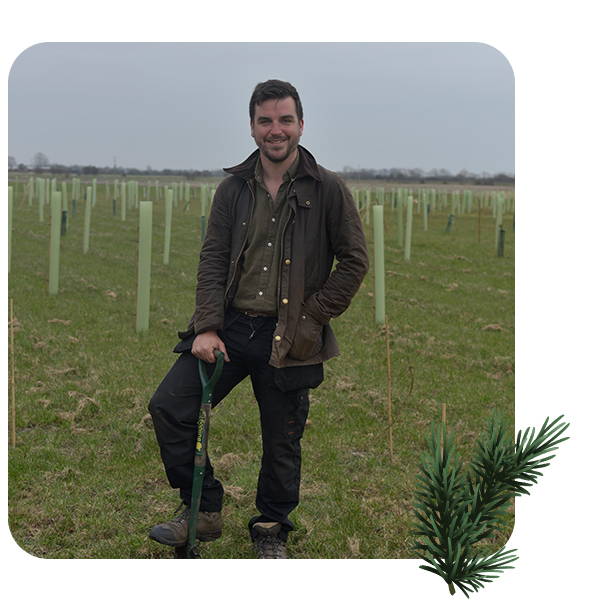 Q: How did you get into tree planting?
A: I've always loved tree planting, we did a fair bit in scouts, but I got into it properly after traveling across Europe by bicycle and noticing the low levels of woodland cover we had compared to other countries. Not only did the U.K. have drastically fewer conservation forests or working woodlands, but we as a country are also failing to meet our reforestation targets, only managing 19% of the goal in 2019. I wanted to get involved to help move the needle on this, even if only a little.
Q: Why is your role so important?
A: Temperate rainforests (the type of woodland that would have covered much of the U.K. before agriculture and logging took over) are an amazing carbon sink. Whilst tree planting alone won't restore these ecosystems, it is the first step, and we can continue to guide their growth over the years until they're effectively restored. Follow the link to learn more about temperate rainforests: https://drawdown.org/solutions/temperate-forest-restoration
Q: Tell us a day in the life of Phil?
A: Cycling from site to site, checking up on existing tree planting, then answering emails from potential landowners considering planting with us, investors looking to buy us land to manage, or organisations like CLOUD Nine looking to help with planting or funding. Soon I'll be cycling down to Cornwall to work on the plan for an ancient woodland we manage, and thin out some of the timber there to encourage more biodiverse regeneration.
Q: How do brands like CLOUD NINE help?
A: Having you folks on-site to help plant 600 trees was fantastic! Some projects are a little cheaper to do so we can get paid planters in. But when government grants aren't available, or when they'd take too long, or other expenses pop up, volunteers can help get the job done. This keeps enough money left over to do important maintenance down the line, ensuring the planted trees become woodland and not a crowded block of sticks!
CLOUD NINE'S NINE COMMITMENTS TO THE WORLD
Our fifth commitment to the world is to plant forests not just trees. We want to disrupt the industry to ensure we are leading the way for sustainable initiatives. Which is why we don't have just one commitment and we don't focus on just one day.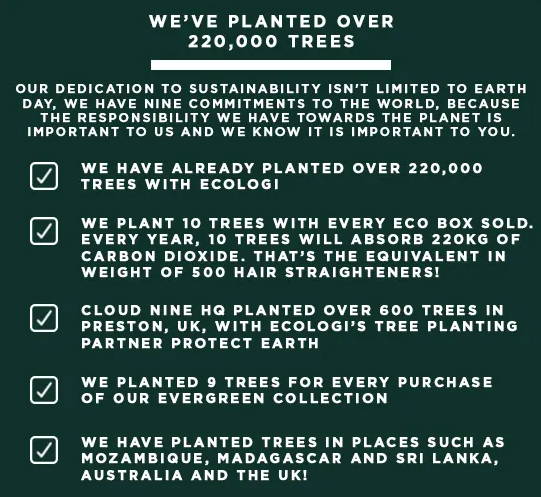 ---
To learn more about our sustainability initiatives, our work with Ecologi and CleanHub take a look at our Sustainability page.
---
By

Suzi Scott

,


27th April 2022