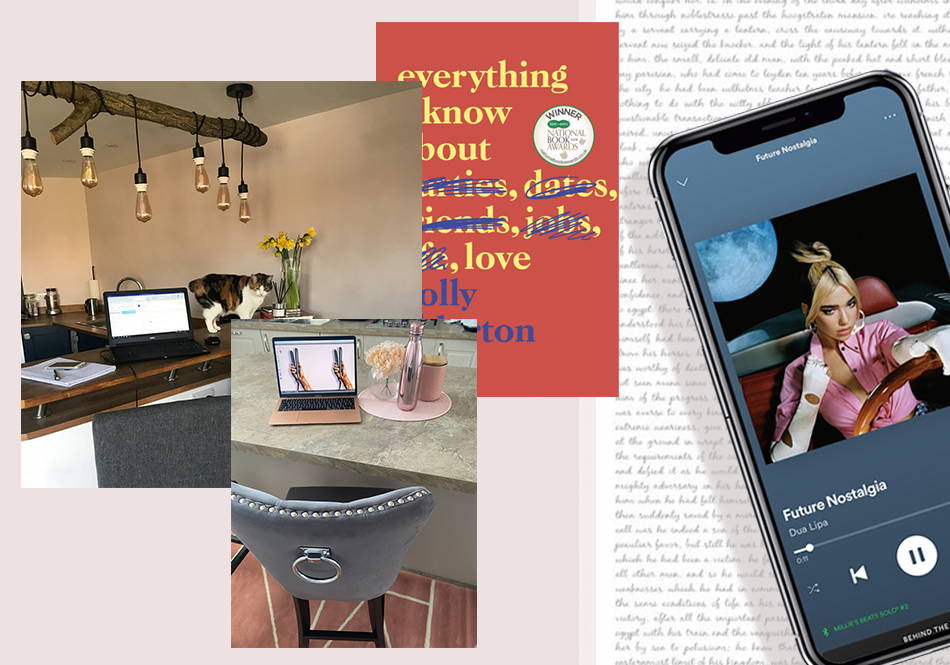 Day number 7 in official lockdown over here in the UK - shops, cafes, restaurants and even our favourite salons are all closed , it's a difficult time. 
For now, all our staff are working from home with the exception of our warehouse to ensure we're all safe. We thought we would share a little bit of insight into our working from home lives and show you how we are keeping spirits up.
Here is a small selection of our at home office set ups.  
Top tip – AVOID working in bed or on the sofa at all costs. You might think you'll get work done but you're kidding yourself if you think you'll be productive whilst wearing a pink dressing gown you've had since you were 15.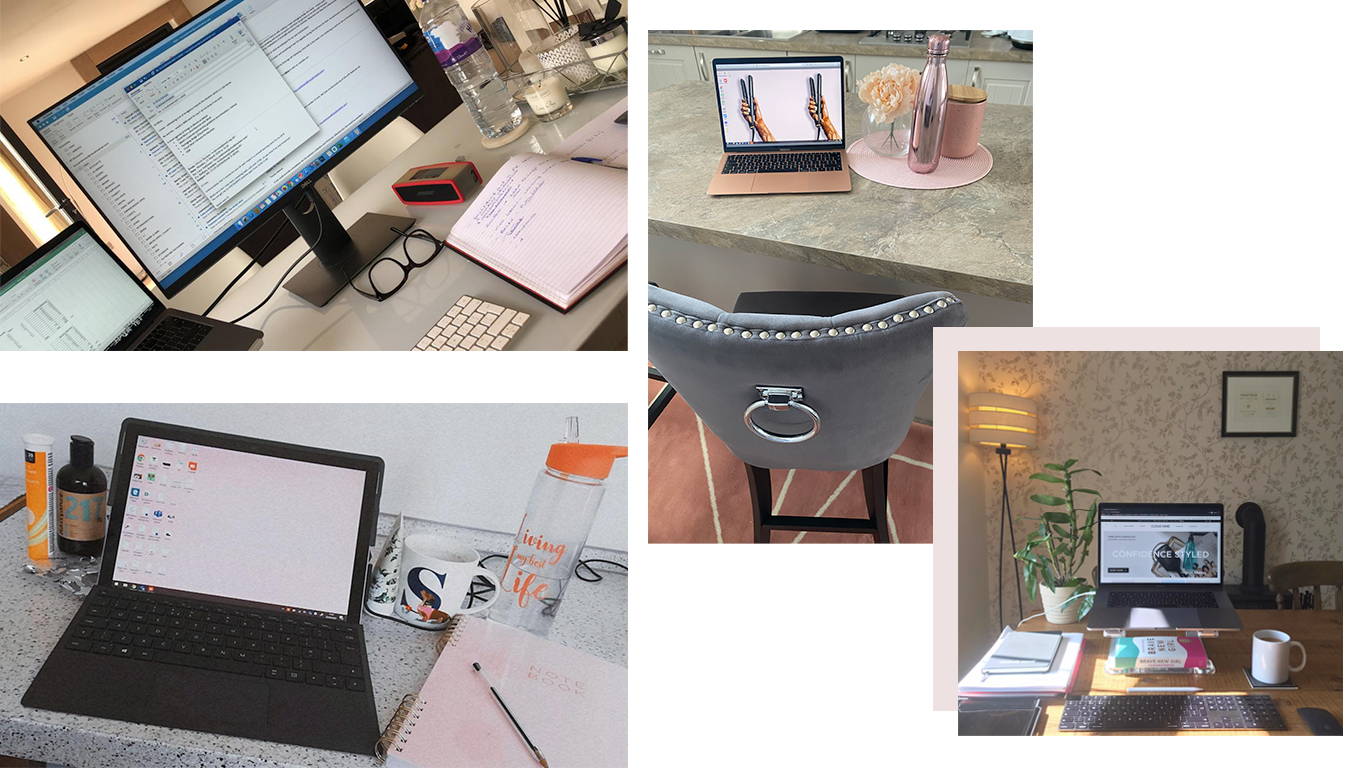 ---
I think we can all agree that our animals are some of the only things keeping us sane right now. They are truly living their best lives. We are at home all the time and dogs are getting walked 4 times a day by every member of the household, they are loving it.  
---
Dua Lipa, Future Nostalgia. Thank us later.
A lot of 80's bangers. We're talking TOTO Africa, Never gonna give you up Rick Astley, Invisible Touch Genesis and a bit of Fleetwood Mac. Positive vibes only.
Tiger King on Netflix. If you haven't already binged this, strap in for the ride of your LIFE. There is no way we can actually explain this one, you are just going to have to watch it for yourself. Live tweet us @cloudninec9 when you do please. 
All of the Oceans, Oceans 11, 12 and 13. George Clooney AND Brad Pitt in the same shot? Sold. 
The new season of Keeping up with the Kardashians has just started. No explanation necessary for this one. 
If you are wanting an easy read to take your mind off things – Almost Adults by Ali Pantony 
Something to make you cry and to make you appreciate everything even more- The Tattooist of Auschwitz by Heather Morris or All The light we cannot see by Anthony Doerr 
For the single ladies who need a laugh, a GUARANTEED pick me up – Everything I know about love by Dolly Alderton 
Some self -help/ self -growth magic – The Secret by Rhonda Byrne 
HOW WE ARE KEEPING SOCIAL 
If you haven't already downloaded the app 'House Party' you are missing out and doing lockdown wrong. It's basically like FaceTime but for groups so you can chat to all your friends at once, play games and even quizzes. The funniest part is that unless you lock the 'room' you're in, mutual friends can just pop in and out without permission. Hilariously awkward but very entertaining.  
Home workouts are the new necessity and with a massive surge in gym equipment sales, it's clear that a lot of people are using this time to get fit. Resistance bands are a great investment as there are so many exercises you can do with them , incorporating various muscle groups. Click here to discover resistance bands.   
No equipment? No problem! Download the 'Couch to 5k' app which gradually helps you to run 5k by guiding you through 3 run/walks a week to build your stamina.  
If you are lucky enough to live in the countryside, make sure you are getting out for fresh air for an hour every day - turn off your phone, ban the sky news notifications and be present. Take 5 minutes in the morning and in the evening to write down or simply think of all the things you are grateful for.  
Follow us on social to keep updated with everything Cloud Nine related. 
Keep safe!  
Love,  
Cloud Nine x 
---
By

Statement Team

,


30th March 2020