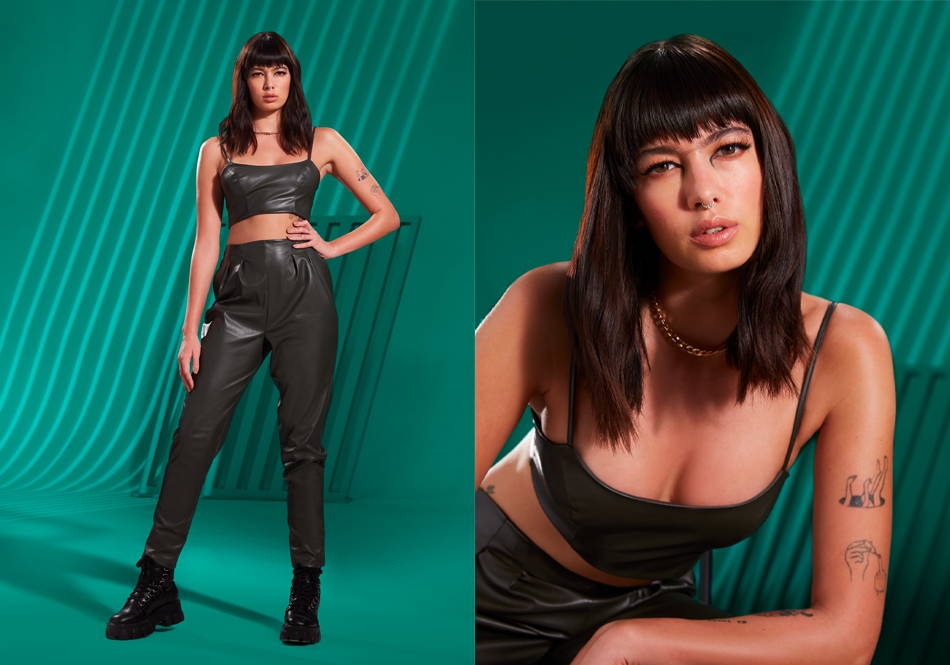 Introducing model Bluebell. Follow Bluebell on Instagram @bluebellwooi
Describe your personal style
It's so hard to describe it, I feel like my personal style is just me. I like what I like and not anything specific or any specific trends I just see something, I like it and I like to incorporate lots of different things into my style. I like lots of colourful things, and leopard print!
Describe your hair
It's very thick and very shiny. It's in good condition. It used to be in very bad condition and I've spent a lot of time bringing it back to life.
Can having great hair help you feel fiercely you?
Yes, I went through a period where I bleached my hair a lot and it was falling out and very dry and that was about a year ago and I've really worked on bring it back to what it was like before and it makes me feel really good.
How does having great hair make you feel?
It makes me feel really confident and happy.
How would you describe it in 3 words?
Confident, fierce, me.
What is your usual hair style?
I've had a fringe since I was a baby so it's always looked like this. If I'm going out I'll give it a bit of volume.
My fringe is my personality, I've had it for plus 20 years now and when it's not there I feel naked without it.
What do you like about The Original Iron?
I think it's great having the temperature control because of problems I've had in the past especially when working, if people use too much heat then it totally fries my hair and that leads to me not getting other jobs or having to do lots of work on my hair.
Where does your confidence come from?
I feel like my confidence comes from just me having my own style and I like to be different and I feel like that gives me inner confidence.
What does being fiercely you mean to you?
It means just being happy and confident with yourself and not caring what other people think and knowing that you're doing the best for yourself.
What advice would you give to a friend to help them with their own confidence?
My advice to them would be to not give a f**k what anyone else thinks and just do yourself.
Why is it important to be fiercely you?
I think there's a lot of pressure to be perfect and to have the perfect body and it's not healthy for anyone. You should be able to do whatever you want to do without anyone pressurising you into thinking that you are something that you don't want to be.
---
By

Millie Rae

,


01th March 2021