Learning how to do a fishtail braid is not as hard to make as you might think.
Follow this step-by-step fishtail braid tutorial to start braiding like a pro today.
---
Get The Look: How To Do A Fishtail Braid
An intricately woven fishtail braid is guaranteed to supply the ultimate ethereal finishing touch to whatever your outfit plans - from last minute date nights to formal soirees, a fishtail braid is sure to blend seamlessly into both high key and low key plans. Although it appears to be a hairstyle that can only be achieved by specialist hairstylists, the fishtail braid is actually relatively easy to create, from the comfort of your own home. Add a new dimension to your hairstyle and get ready to secure some serious hair envy with our step-by-step fishtail tutorial.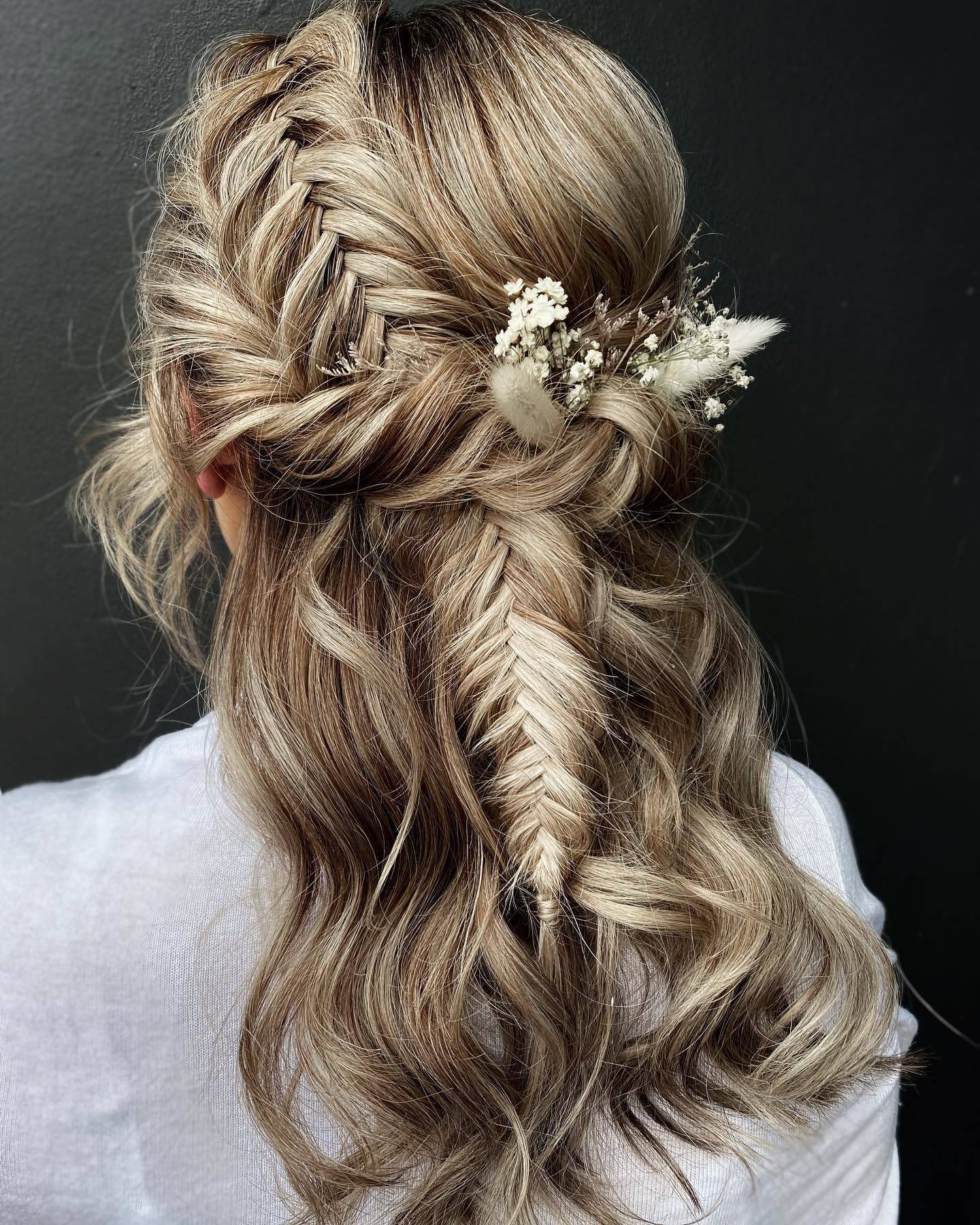 ---
Before you begin sharpen up your braiding skills and creating this gorgeous double fishtail braid hairstyle, you will need to ensure that you have all of the essentials:

● Hair Gel or Hair Pomade
● CLOUD NINE Luxury Paddle Brush
● Fine Tail Comb
● Clear Hair Ties
● Bobby Pins
● Hairspray
● CLOUD NINE Amplify Styling Spray

View our full product collection here.
---
Fishtail Braids Step By Step Guide
Once you have gathered everything you need, you are ready to begin creating the ultimate fishtail braid hairstyle:

● Step 1: Begin by using the CLOUD NINE Luxury Paddle Brush to comb through all of your hair ensuring you have
gotten rid of any tangles.

● Step 2: Brush and smooth all of your hair to one side at the base of your neck (you can decide which side).
Brush the ponytail again to ensure you have removed all tangles.

● Step 3: Divide the ponytail into two sections of around the same thickness.

● Step 4: Separate a small section of your hair from the front half - the diameter of this section should be around
the size of a pencil. Cross this small section over to join the back half.

● Step 5: Repeat this section again from the other side.
Remember: getting started is always the hardest part so don't worry if it takes you a few attempts.

● Step 6: Repeat step 4 and 5, until you begin to get a rhythm with it. Continue down the line until you reach near
the bottom of your hair. (You may find it easier to flip the braid over to complete the rest of the braid).
Note. try to keep the whole braid close to your head. It is always easier to make it looser when finished than tighter.

● Step 7: Secure with a hair elastic.

● Step 8: Gently pull the braid appart to create a softer appearance.

There you have it, your very own fishtail braid, set for all occasions.
---
For more hair inspiration and step by step guides follow CLOUD NINE Blog and CLOUD NINE Hairstyles.
---
By

Suzi Scott

,


03th January 2023