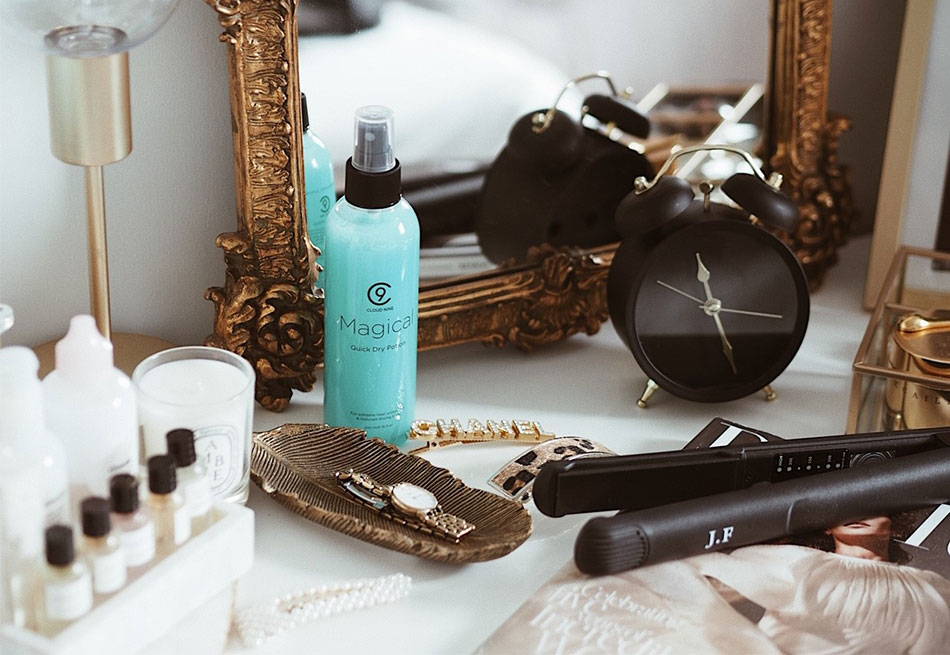 Always in a rush but never in a hurry? Us too.
Are you one of those girls who says she's 5 mins away to important lunch date, but still in this morning's PJ's, makeup-less and hair undone? We're with you, the struggle is real.
So, in order to make getting ready that little bit easier and faster, our Magical Quick Dry Potion is everything you need and more to help speed up your styling time.
A miracle for your mane, our time-saving, heavenly scented Magical Quick Dry Potion is a must-have for those in a hurry but don't want to compromise on style. Our haircare hero dries hair up to 50% faster* and leaves your locks feeling silky smooth with a sleek and polished finish, faster than you'd have ever thought was possible.
'It really does cut down on drying time, I have thick hair that takes ages to dry, but not now I'm using the Magical Quick Dry Potion!'
Angela
Enriched with super-conditioning ingredients, this magical blow dry spray works to tame unruly tresses helping to gradually strengthen and fortify your precious strands. And what's more, it protects hair from extreme heat and UV rays, which means you can style your locks safe in the knowledge that our Magical Quick Dry Potion is working its actual magic by shielding your hair from even extreme heat. So, not only will your hair be protected from the heat from your hairdryer, it also means spending less time drying it. It's a win, win if you ask us!
To apply this miracle worker, shake the bottle to activate, and spray on damp or dry hair before styling, working through the middle and ends. Thicker, coarser hair will benefit from a more liberal application.
"This stuff is amazing! Drying time is noticeably reduced (even on low heat) and my hair feels softer than ever!"
Tabitha, Cult Beauty
Can't decide which of our Irons to buy? Don't worry, you can compare them here and choose the best ones to suit you and your hair.
---
By

James Wray

,


05th April 2019