This International Women's Day, CLOUD NINE are celebrating women and their power. We celebrate women both locally and internationally whilst working hard to raise awareness and use our platform in support of making a positive difference for women.
---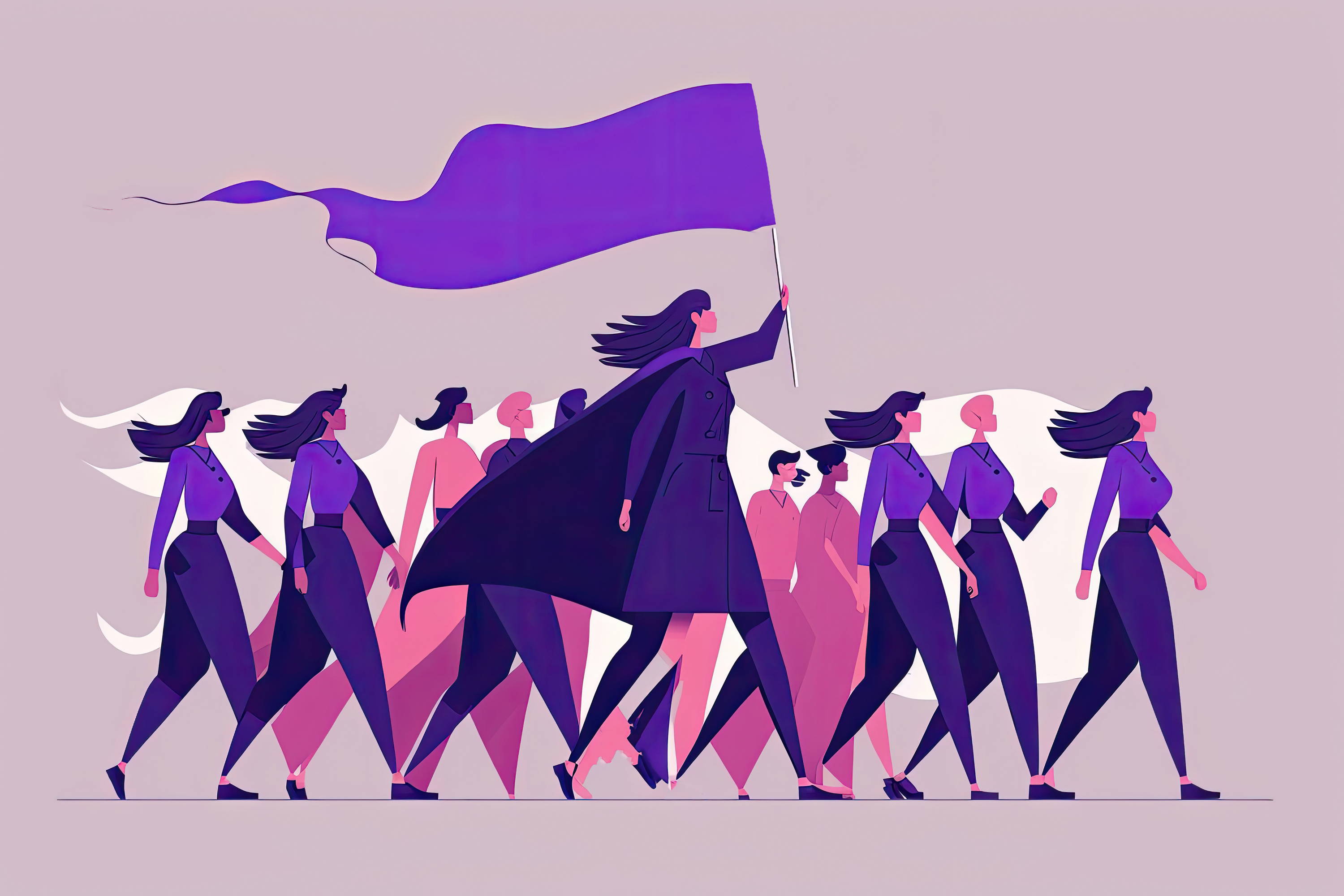 International Women's Day 2023
Since 1913, March 8th has been the day to celebrate women and their social, economic,
cultural, and political achievements globally. International Women's Day is a call to action for women's
equality and to highlight women's issues, be that the gender pay gap, violence against women and
girls, education, health care, and female leadership. The original aim of International Women's Day
was to achieve full gender equality for women around the world. This year IWD is recognising that
equal opportunities are no longer enough and can actually exclude people,
which is why this year's campaign focuses on #EmbraceEquity.
---
International Women's Day Q + A
Join us as we catch up with Wendy Tarplee-Morris and Aylish Griffiths as we recognise and celebrate their inspiring stories this International Women's Day.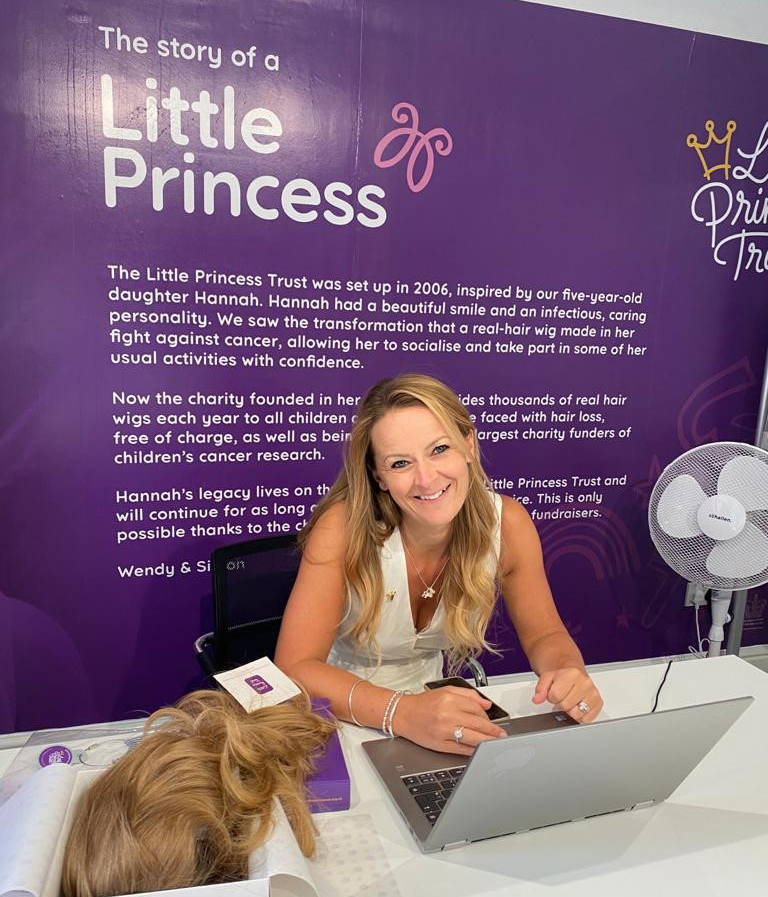 WHAT DOES INTERNATIONAL WOMEN'S DAY MEAN TO YOU AND WHY DO YOU THINK IT IS IMPORTANT TO CELEBRATE IT? 
To me, International Women's Day means highlighting the challenges that women face whilst celebrating how far we have come.

OUR THEME FOR IWD IS POWER TO WOMEN, CELEBRATING EVERYTHING THAT MAKES WOMEN WHO THEY ARE. WHAT MAKES YOU FEEL POWERFUL? 
The amazing team around me and the incredible support from complete strangers who share our purpose and our passion.

WE ARE TRULY INSPIRED BY THE WORK THAT YOU DO. WHAT IS THE MOST IMPORTANT PIECE OF ADVICE YOU HAVE BEEN GIVEN? 
The importance of listening to your gut instinct. Even if it is telling you the exact opposite of what common sense and the rest of the world may tell you. Whenever I've truly listened to it, it has never been wrong.

HOW DO YOU POWER UP FOR A BIG DAY? 
Approach it with positivity and stay focussed on purpose, which tends to neutralise any feelings of anxiety or intimidation. And always wear something that I feel comfortable (and most importantly myself) in for the occasion!

WHO IS THE WOMAN THAT INSPIRES YOU THE MOST? 
Women past and present… Hannah – through everything we do at The Little Princess Trust and she inspires me every single day to be the very best I can be.
Jacinda Ardern – who shows gentleness and compassion and that to be a leader you don't need to be aggressive or arrogant.

HOW DO YOU INSPIRE YOUR COLLEAGUES AND THE WIDER BUSINESS AROUND YOU? 
I think that my colleagues are inspired by the purpose of the charity and its values, rather than any individual. However, hopefully, by working within the team and never expecting anyone to do anything that I wouldn't do myself, it reinforces these values, and we all feel equally a part of the same journey.

THIS IWD THEME IS #EMBRACEEQUITY WHAT DOES THIS MEAN TO YOU? 
In terms of LPT's charitable activity, we embrace equity by recognising that childhood cancer research is hugely underfunded and we want to do everything we possibly can to bridge some of these gaps. We also want to give children and young people a helping hand during their treatment. Although we know that the wigs we provide aren't a magic wand, they at least help improve their confidence, help restore their identity and ease the burden of just one aspect of their treatment.  

WHAT ADVICE WOULD YOU GIVE TO YOUR 20 YEAR OLD SELF? 
I'm glad I didn't know as a 20-year-old what the future held for me. However, if I could give any advice to my 20-year-old self, it would probably be not to underestimate the strength that you have within. It isn't until you are really faced with adversity that you realise you can achieve what you may have previously thought was the impossible. And that the strength was there all along, but that you just need to realise it and learn how to access it. Also, to never miss an opportunity to do something that will do good.
---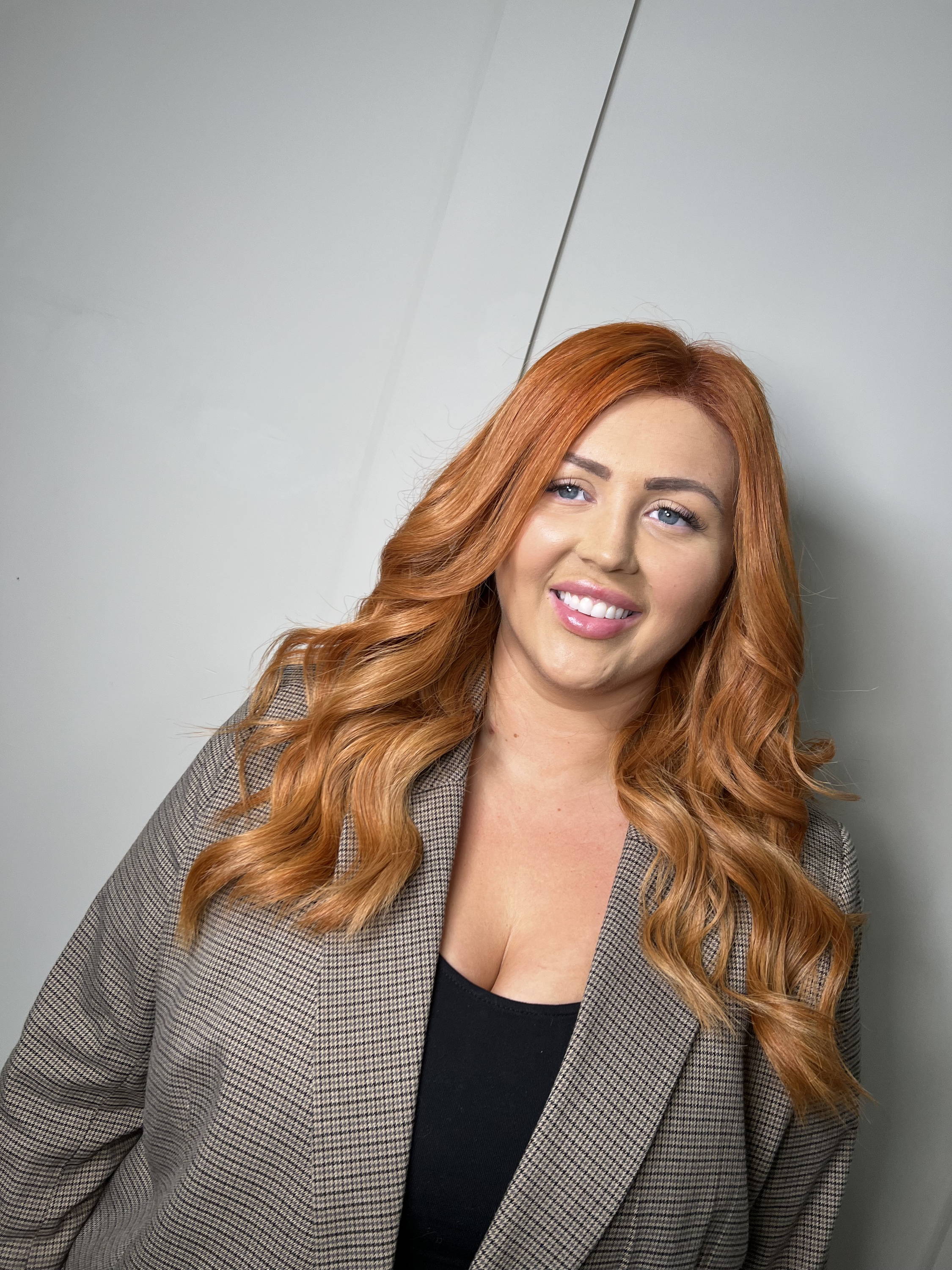 What does IWD mean to you and why is it important we celebrate it?
International women's day is a chance to celebrate girls and women everywhere. It also gives us the opportunity to highlight the inequalities that women still face every day, whether this be in the workplace or personal life. IWD starts conversations not only about the current work that is ongoing, but the work that has gone before us to fight for equality, and to celebrate those people who have lost their freedom or their lives whilst fighting against gender inequality.
Our theme is Power to Women, celebrating everything that makes women who they are- what makes you feel powerful?
I would definitely say being my own boss. It's given me such an independence to do more of what I want. To be flexible, spend more quality time with my family and friends. To see my name above the door when I go into my bakery every day after managing to open during lockdown and keep it going through cancer treatment makes me feel so proud.
I have received some of the most beautiful and encouraging messages from people including strangers since I started my breast cancer journey, and those have really made me feel like I am powerful enough to overcome anything.
What is the most important piece of advice you've been given?
I think I would probably say, if you don't like something or something is making you unhappy, then change it. You can apply this to all aspects of your life, family, friendships, relationships, your career, etc. If I have taken one thing from my journey over the last year I would say that life is definitely too short to have things negatively impacting your happiness that can be changed, even if it seems so hard to change them at the time. Sometimes you need to put yourself first more.
How do you power up for a big day?
Putting on a motivational playlist. My current favourites to get me in the mood is "B.O.T.A - Baddest of them all" by Eliza Rose and "Rumble" by Skrillex. Blasting them out makes me feel ready to tackle anything!
Who is the woman that inspires you most?
I honestly couldn't give you just one. I am so lucky to be surrounded by a whole lot of inspirational women. A lot of my friends have their own businesses, and a lot of them have become new mums and are just taking it in their stride. My lovely mum who has supported me every step of the way and inspired me to be the best I can be. My gorgeous grandma who has recently been diagnosed with MND and is managing to stay so positive. Being surrounded by strong women is so important to me and helps me to keep striving for better.

What advice would you give to women wanting to start their own business?
The most important thing is to believe in yourself and push for what you want. Make sure you have a good support network around you, who understand that sometimes you will need to make sacrifices in order to get the business off the ground. You also need to be ready to accept both your failures and your successes, as these will all help you to grow.
When I started @Aylishbakes my friends and family were dragged in at numerous points to help with anything and everything that I could get them to! And I will honestly be forever grateful for those moments.
Lastly... DO IT! As scary as taking risks are, you cannot get the payoff you want without them!

The theme is Embrace Equity what does this mean to you?
Everyone should be equal regardless of their gender, age, race, or disabilities. I believe that embracing equity is striving for an equal world, and this will only happen when everybody works together towards this.
There are so many issues surrounding equality that are regularly covered in the press, such as the gender pay gap, shared paternity rights, and the promotion of women in business if they are to start a family.
But there are also less spoken about ones. As part of my breast cancer treatment, I was put into chemical menopause at 28. These symptoms can often be debilitating, and I'll admit, before my cancer journey I wasn't very educated in anything surrounding menopause. There is a belief that menopause only happens to women in later life, however, I've learnt from my experience that this is not the case. There is an immediate need to educate both men and women about menopause and the side effects of this, without education how do you support someone in the workplace going through it?
What advice would you give to your 20 year old self?
You don't need to have everything figured out right now, both in your personal or professional life. No matter how old you are, you probably will never have it all figured out.
Don't be afraid to take more chances because everything works out the way it's supposed to in the end. You've got a few big things coming to test you, so enjoy yourself and make loads of memories. Health really is wealth- look after both your mind and body- and please be more kind to yourself.
---
By

Suzi Scott

,


07th March 2023