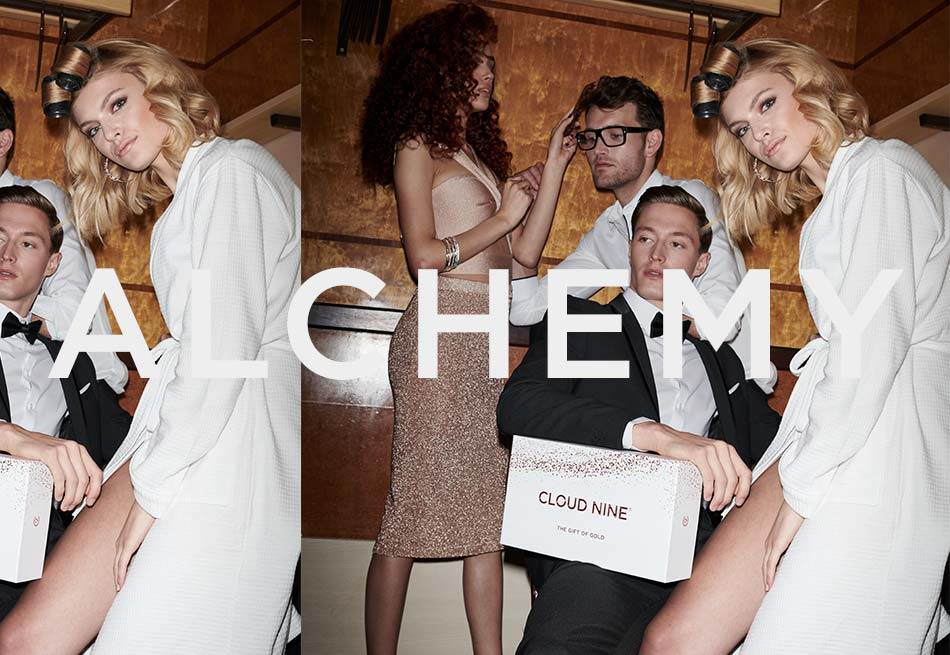 THE MASTERY TO CREATE YOUR BEST HAIR YET
Alchemy is the magical art of transformation, and something of a Cloud Nine philosophy. We want to inspire you to experiment, to discover new looks and textures, to create styles that define and empower yousafe in the knowledge that your hairs strength, softness and shine won't be compromised.
Introducing The Alchemy Collection. Our AWARD-WINNING Straighteners in a trio of Limited-Edition Rose Gold Gift Sets. Each beautifully finished with Rose Gold detailing, the Alchemy Collection represents the gold standard in styling.
We know that beauty is more than hair, but we know how important it is. An extension of who you are. Whether it skims your shoulders or your waist, is curly or straight, it's time to make yours your own.  
Featuring Cloud Nine's EXCLUSIVE Kinder Styling Technology, innovative Temperature Control, Smart Tech and signature MINERAL-INFUSED ceramic plates, our Irons are developed to lock in moisture and proven to be kinder to the hair. It's the science behind glossy, long-lasting, healthier style. Designed to give you the confidence to be your own alchemist.
THE SCIENCE BEHIND GLOSSY, LONG LASTING STYLE
All hair types are UNIQUE, so we don't take a one size fits all approach to temperature. Our multi-award winning Irons all feature INNOVATIVE Temperature Control, so you're free to choose the heat which best suits your style and hair type.
Our tools undergo an innovative infusion process; whereby vitamins and natural minerals found only in South Korea are baked into the plates over a 72-hour period. Thanks to this, our Irons emit Negative Ions (Anions), which lock-in moisture, seal the cuticle layer and minimise damage to your hair's natural structure.
Our Irons actively work to better your hair. Our unique Smart Technology intelligently functions to maintain your chosen individual styling temperature. This means you can style your hair in one single smooth stroke, as heat is kept consistent through the plates. We save time and hair health, with what we know are the highest quality tools on the market.
When it comes to gifting, there's little more special than something personalised. Our Monogramming service is here to make your Gift of Gold Iron truly unique. Available for a limited time only. It's hairstyling bespoke to you.
---
By

Millie Rae

,


16th October 2018