Hey. You.
With your thick manes. And long, luscious locks. First of all, we're jealous. Second of all, listen up...
We've got something for you, something to make your life a whole lot easier.
Introducing, The Mother of All Irons - The Wide Iron Pro.
---
intRoducing, the wide iron pro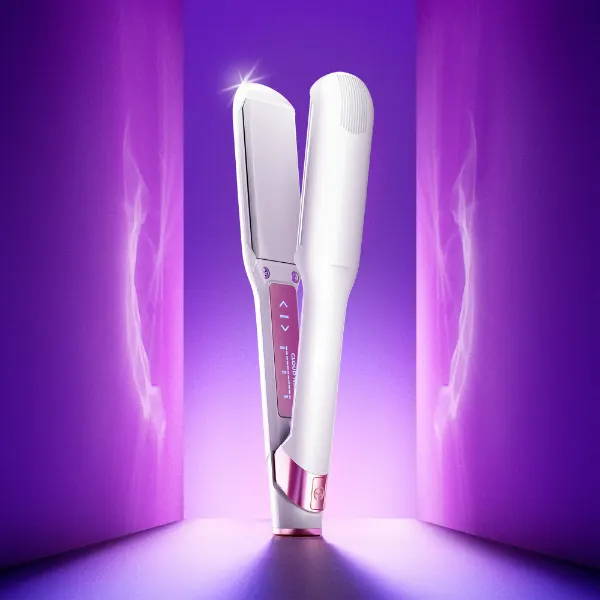 All the best bits of the Original Iron Pro. But with plates that are bigger and better than ever. So those of you with long, thick, manes can create your individual style at record speed. Designed with you and kindness in mind the mother of all irons was created just for you. We want to keep hair looking and feeling gorgeous, while also simplifying your hair routine. Wider plates for thicker manes means more shine and less time.
TELL ME MORE ABOUT THE WIDE IRON PRO...
We thought you'd never ask. Let us explain...
REVIVE MODE
Our revolutionary Revive Mode works to minimise friction on the hair while styling. Plates vibrate at 8,000 times a minute at the controlled temperature of 150°C when styling with Revive. This setting helps to maintain hair's condition by restoring hair's natural health over time.
VARIABLE TEMPERATURE CONTROL
With new digital control panel, heat settings range from 100-200°C for styling at lower temperatures.
MINERAL INFUSED FLOATING CERAMIC PLATES
Our styling tools are infused with our signature healing minerals Sericite and Tourmaline to prioritise hair's health. The minerals work to seal the hair's cuticle and lock in moisture to ensure you have shinier locks every time you style.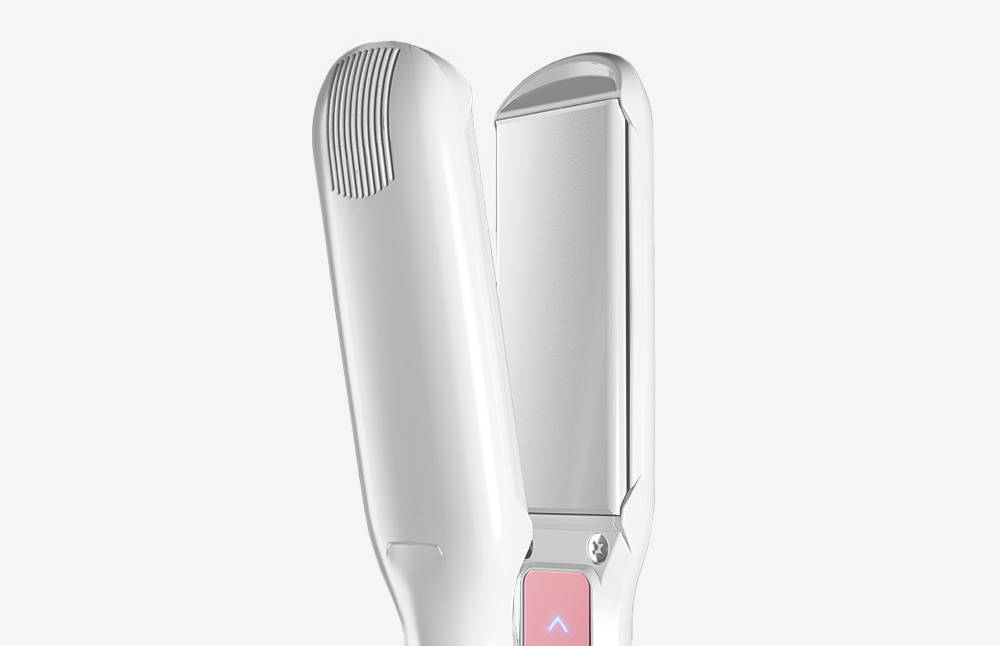 HOW TO USE THE WIDE IRON PRO
1. Hold the rose gold button for 1 second to switch on - you will hear a beep
2. The digital temperature gauge will appear on the rose gold panel on the other side
3. The iron is set to heat to 150 degrees as standard, it will flash on the gauge and on the side until it reaches temperature
4. Press up and down on the digital panel to find the right temperature for your hair between 100 to 200 degrees
5. Click the power button to set the product to revive mode. This vibrates the plates 8000 times a minute to reduce friction and the temperature on the hair
---
By

Suzi Scott

,


04th April 2022