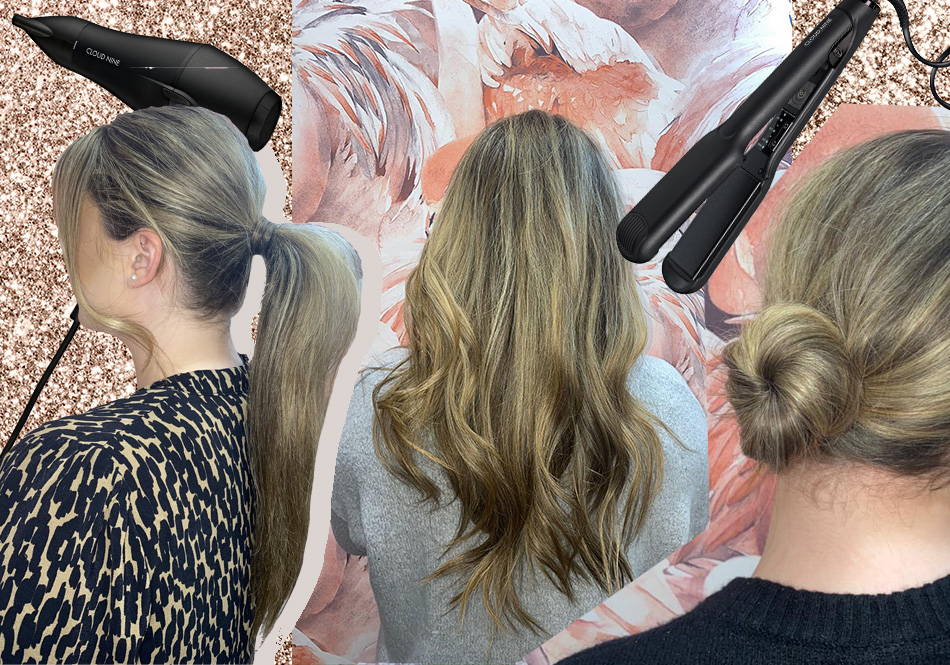 Finally, it's Digital content manager Millie's turn to show you her #lowheatweek.
Thank you for reading our Low Heat blogs, we hope they gave you some food for thought and convinced you that you can still style your hair with heated tools at lower temperatures! We recommend trying to use low heat settings for a week each month to keep your hair happy. 
MONDAY
Today I went for my classic Ariana Grande inspired half up/ half down style. I love wearing my hair like this as I feel like it looks like you have made an effort but it's super quick and easy to do. I sectioned my hair off, prepped it with our Magical potion to protect it, and straightened it with The Wide Iron at 150 degrees. I usually use the highest heat setting out of habit so I was skeptical about lowering the temperature however it worked the exact same. I then parted my hair and tied the top up with a nude bobble. I use an inch of hair from my ponytail to wrap around the bobble and make it look even more seamless.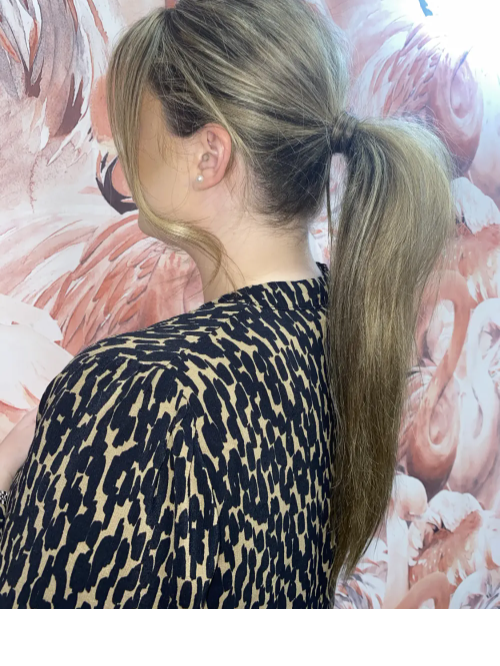 TUESDAY
Today I have created a low pony using very little heat. My hair was already semi-straight from yesterday so I pulled it into a ponytail and wrapped a piece of the pony around the bobble to hide it. To create some volume I gently pulled out hair from the crown to loosen it. Before I started the look, I left two small strands of hair around the front of my face to be styled later. I finished by using The Wide Iron on 100 degrees to loosely wave these pieces to frame my face.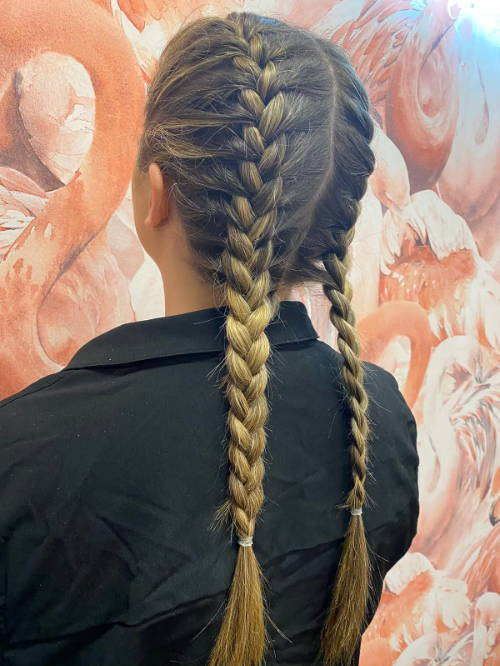 WEDNESDAY
I am terrible at plaiting my hair but Lucy was kind enough to create this two stranded french plait. I can imagine this would be a good gym hairstyle. Also hid the fact my hair was due a wash.

THURSDAY
I washed my hair last night so my day is automatically great. I used The Waving Wand to gently curl it. I like the Waving Wand as it has a fatter barrel which creates both beachy, relaxed curls and voluminous, bouncy blow dry vibes. This is one of my all time favourite styles for my hair.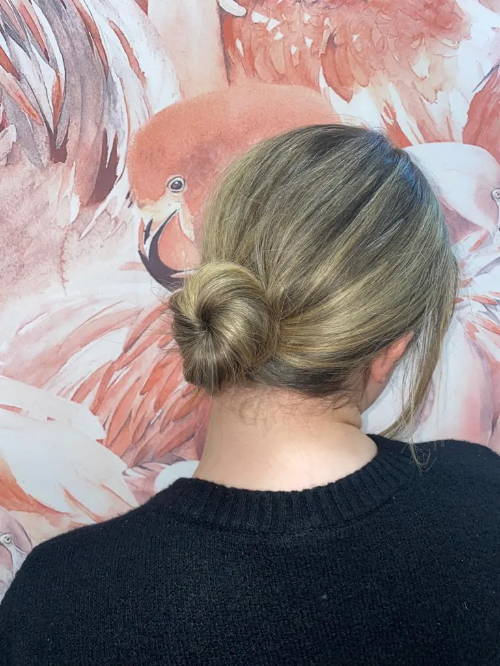 FRIDAY
Finishing off the week with a simple, low bun. My hair was still pretty smooth from yesterday and I didn't need to use any heat for this. I parted my hair in the middle and created a low pony, wrapped the pony around into a bun and secured it with an invisible bobble. I pulled a couple of strands out at the front to frame my face.

---
By

James Wray

,


13th January 2020