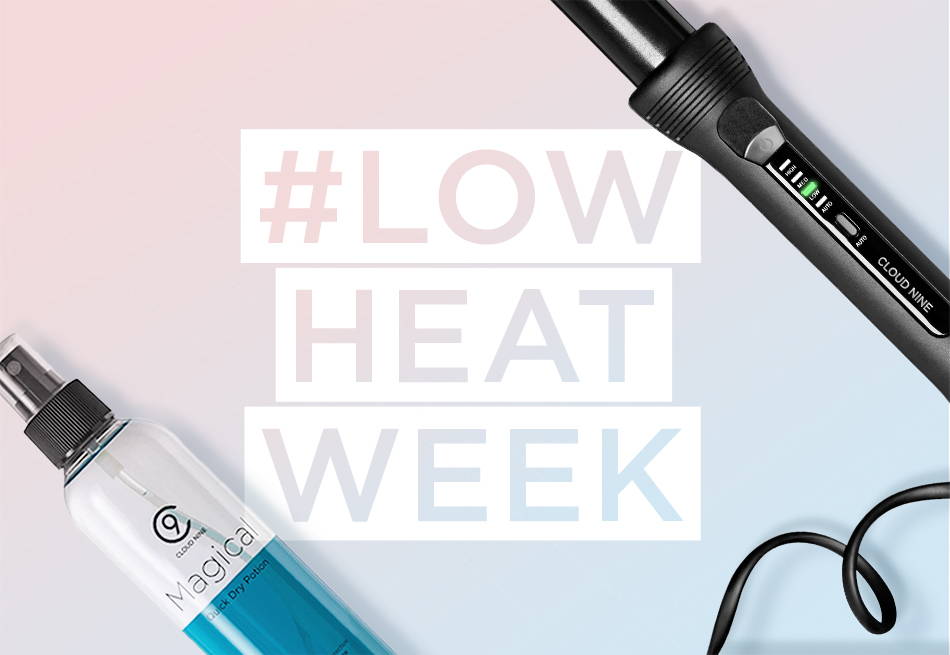 We challenge you to #lowheatweek!
At Cloud Nine's head office, three of us girls in the marketing department have set ourselves a challenge. We will be doing a low heat week to give our hair a little respite from the heat styling we inflicted on it during the Christmas period.
Luckily there is no need to panic. Cloud Nine styling tools are equipped with temperature control settings which means looking after your hair doesn't have to mean a total heat hiatus.
Join our low heat week challenge by tagging us in your low/no heat styles on social @cloudninec9 and hashtagging #CloudNinelowheatweek . Our favourite look will win a Cloud Nine Original Iron! Winner will be announced on Friday the 17th at 6pm.
Our hair types:
"I have long, moderately thick hair which I style with heat probably, 5 times a week. My natural colour is mousey blonde/taupe however I get a full head of highlights every 4 months ish. My favourite way to style my hair is by using The Curling Wand to achieve bouncy blowdry looking curls."
Millie
"I have naturally dark blonde hair that I dye dark brown/black. It's been abused for years with bleaching it blonde to hair extensions galore! I'm currently on a mission to grow it back after my weave addiction has left me with some serious breakage (but I will forever remain loyal to a clip-in). My favourite way to style my hair is big Hollywood waves using The Curling Wand"
Olivia
"I am a natural blonde however I get highlights regularly, so my hair has received it's fair share of damage. I suffer with dryness due to the bleach so I am looking forward to giving it a break this week. My go-to hair style is sleek and straight using The Original Iron."
Lucy
Join us Monday to see the looks Olivia has created with low or no heat!
Join us on #cloudninelowheatweek by tagging us in your low or no heat styles and be in with the chance of winning our Original Iron!
---
By

Millie Rae

,


06th January 2020