This International Women's Day we collected donations to support the charity Smalls for All.
Find out more about this amazing charity, what they do and how you can support them...
The theme of International Women's Day 2022 is #breakthebias. For a gender-equal world, free of bias, stereotypes, and discrimination. The call to action for the day is to celebrate women's achievements, to raise awareness against bias, and shine a light on women's issues to accelerate female equality.
"Today, IWD belongs to all groups collectively everywhere. IWD is not country, group or organization specific." internationalwomensday.com
Our ethos at CLOUD NINE is to be fiercely kind, and our core values focus on inclusivity, care, and determination. We want to support others with charitable work for the causes that support inclusivity and equality for everyone. This International Women's Day we wanted to support Smalls for All, a registered charity that collects and distributes underwear to help adults and children at risk of violence or missing vital education due to a lack of essential clothing in Africa and the UK.
Smalls for All, is a registered charity founded by Maria Macnamara.
The charity began from Maria's volunteer trips, where she worked in orphanages in Africa. She found that there was a shortage of underwear in the poorer areas and the problems this could cause so she wanted to help in any way she could. Smalls collects and distributes underwear to adults and children in Africa and the UK. Donations of bras and pants were collected within the office at CLOUD NINE HQ for International Women's Day to provide a life-changing difference to women and girls.
"Underwear is a luxury that isn't readily available and, if it is, many people just can't afford. Giving pants and bras might seem like a small thing, but it can make a life-changing difference."
Women and girls statistically are more at risk of sexual assault without underwear and teenage girls miss vital school time every month due to their period without these essentials.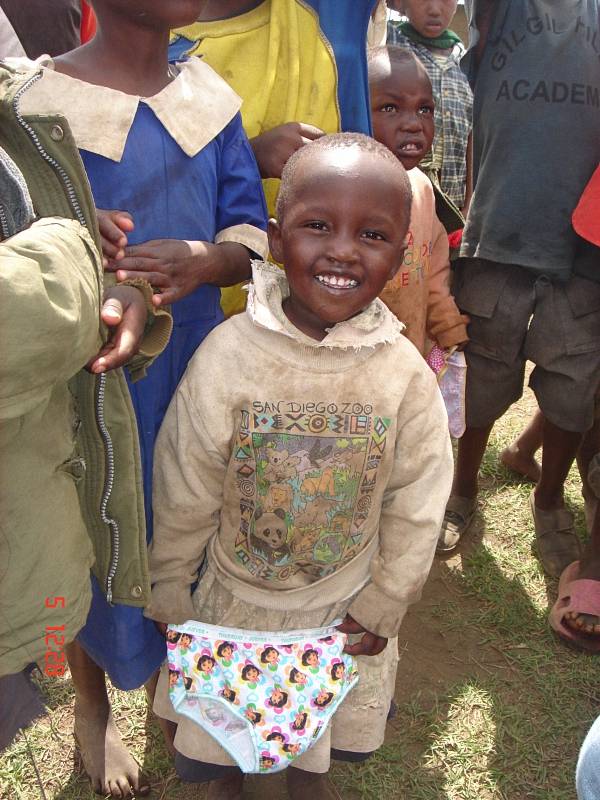 Director Peter Sarl explains on the Smalls for All Blog how donations inspire pure joy: "Most of our children struggle with basic clothing and underwear is normally a luxury. This is particularly important to our adolescent girls who may miss out several school days every month."
After being collected from Smalls, the pants are packed in little gift bags and then taken to Kenya for the girls. The picture below shows their reaction when the first delivery was distributed – and, as Peter says: "the faces say everything…!"
It was important for us to support female focussed issues by female founded charities, to do what we can to make a positive difference for women globally.
Smalls for All was an obvious choice for us at CLOUD NINE and we are proud to be able to do what we can in donations while also raising awareness of the important issues this charity works to provide a solution to. If you would like to find out more or provide your support in donations to this amazing cause please find the details provided and Happy International Women's Day from all of us at CLOUD NINE x
Find out more or donate to this amazing charity here: Smalls for All
---
To get the most from CLOUD NINE follow CLOUD NINE Blog.
---
By

Suzi Scott

,


09th March 2022