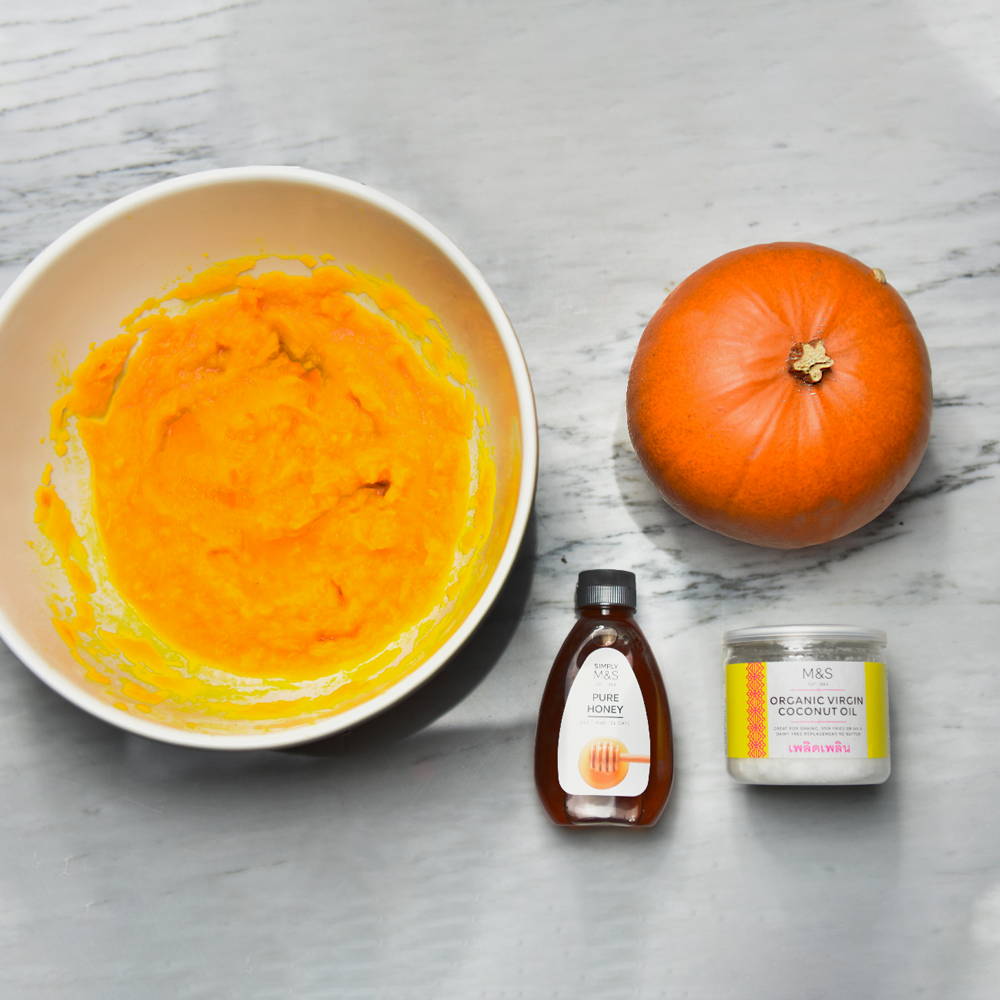 We put them to the test!
We're crazy about all things pumpkin at this time of year, so when we heard from one of our Ambassadors that it's good for your hair as well as your latte, we just had to put it to the test. 
First though, lets start with the theory behind why pumpkin masks are good for your hair. We'll break it down by ingredients:
Pumpkin: This superfood is packed with antioxidants, beta-carotene (a red-orange pigment that converts to vitamin A when consumed), vitamin C and E, magnesium and potassium. Vitamin A moisturises and soothes hair and vitamin C repairs damaged hair and skin from overexposure to the sun and environment. So put basically, it promotes radiant, healthy skin and hair.
Coconut Oil: Incredibly moistorising. It retains moisture and conditions the hair from within, protecting it from heat and environment damage.
Honey:  Honey is a humectant, which means it naturally attracts moisture so it brings out the shine in your hair. It's also loaded with antioxidants that help restore shine to dry hair.
In theory, pumpkin hair masks should be the answer to all our healthy hair prayers! So how is it made? The truthfull answer, rather painstakingly! Here's what you will need:
2 cups of cooked and mashed Pumpkin
2 Tablespoons of Coconut Oil
2 Tablespoons of Pure Honey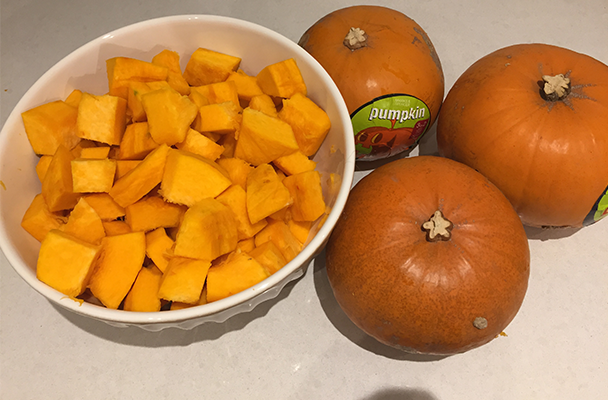 The hardest part is the Pumpkin prep. You will first need to cut the Pumpkin in half and scoop out all of the nasty inside bits. Then comes the tricky part, you need to peel it. We found the easiest way to do this was to chop it into smaller bits first. Once that's completed you'll need to dice it all up into small chunks, and pop it into a pan to boil.
Leave it to cook for around 20 minutes, or until it is soft to the touch. Then it's time to mash, mash, mash!
Next, add the honey and coconut oil and mix it all together. If you've bought solid coconut oil like we did, you'll need to pop it in the microwave for a few seconds to melt it first. Now not suprisingly, adding the warm coconut oil to the cold ingredients causes it to solidify again, so you'll need to put the mixture back in the microwave for a further few seconds to melt again before you apply it to your head.
---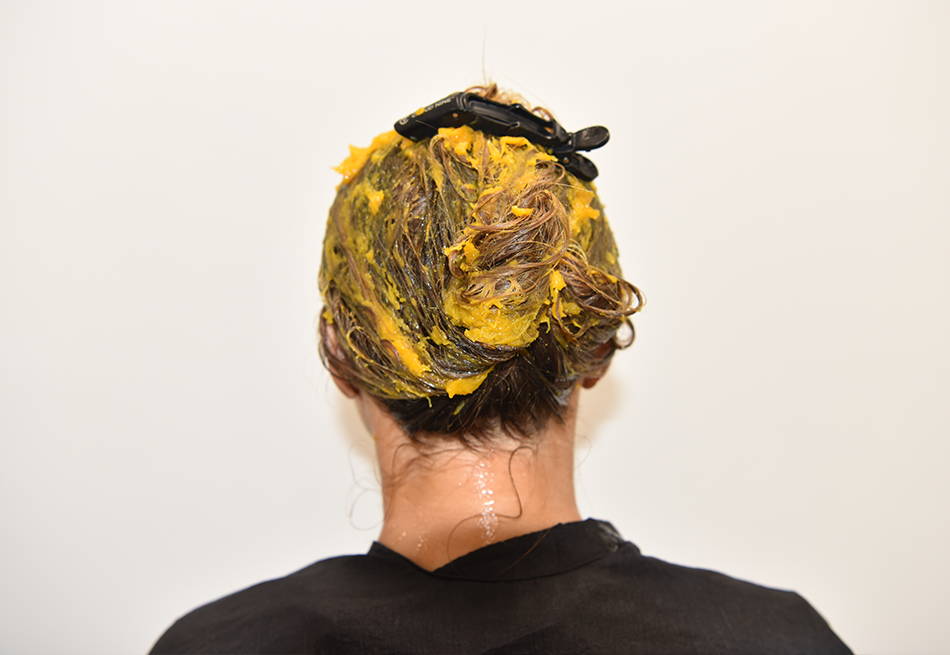 Now for the fun part. Wet your hair and smother the mask generously all over it. Leave it on for 30 minutes.
The Results
We asked four lovely ladies in our office to test this for us, so what did they think? Well first impressions were not good. When we presented them with a tupperware box full of bright orange mush and asked them to put it on their head, they thought we had gone mad.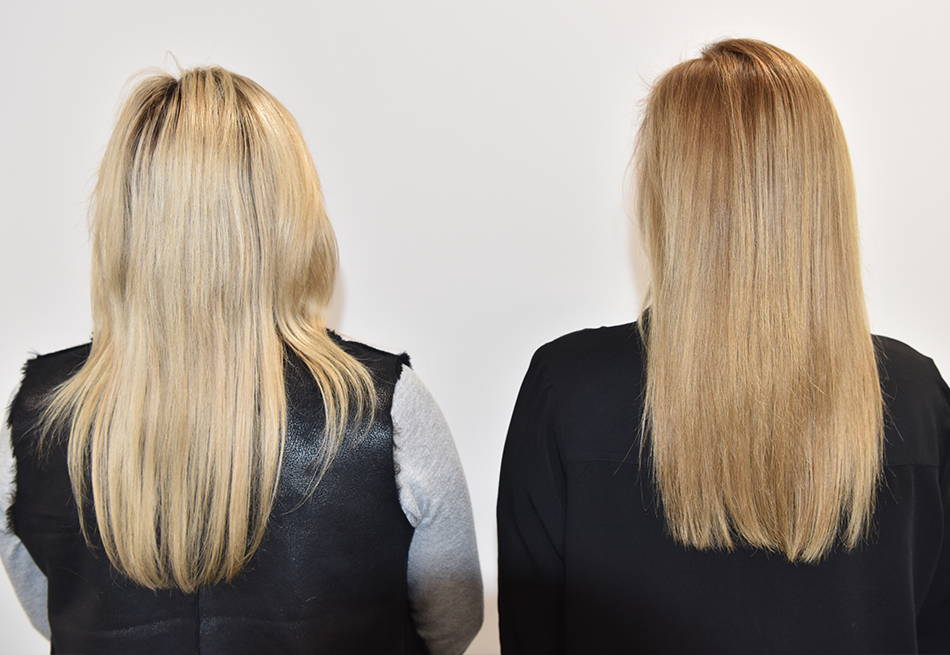 Feedback about applying the masks was all very similar. Nobody enjoyed the squelchy sounds, the feel of the lumpy mush going onto their hair or the pumpkin odour. They also found it dripped down their necks quite a lot, as it was quite watery.
Taking it off seemed to cause a lot of issues. It was really hard to get all of the pumkin chunks out of the hair. The stringy bits seemed to stick to the hair and cling on for dear life. One of the ladies actually reported that she had to abandon trying to get it out of her hair in the shower and had to dry it with all the bits still in and then attempt to get it out with a hairbrush! The coconut oil was also tricky to remove, most people had to apply two rounds of shampoo to properly get it all out.
So basically it didn't prove to be a luxurious treatment experience! However, the end results were actually rather impressive! Everyone reported that their hair felt softer and appeared shinier. Check out the shine on Becky and Rosie's hair!
In summary, the process of preparing the mask and putting it on is not pleasant. However, the benefits do seem to be worth the effort. Whilst this isn't something we are going to add to our weekly hair care routine, we're definitely fans!
our action pics
We'll leave you with a few pics of our masks in action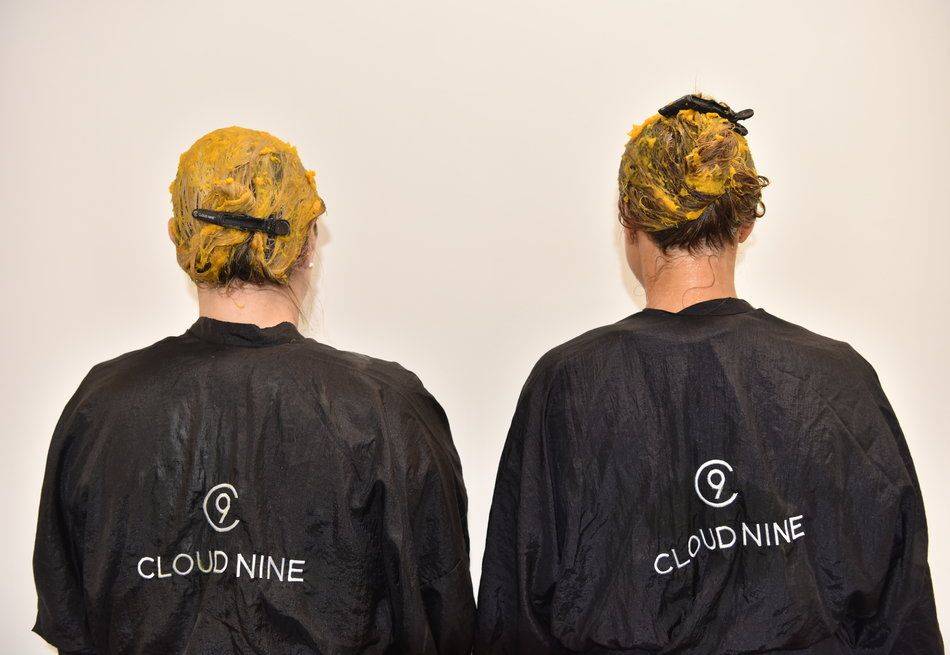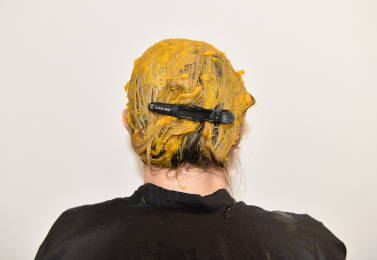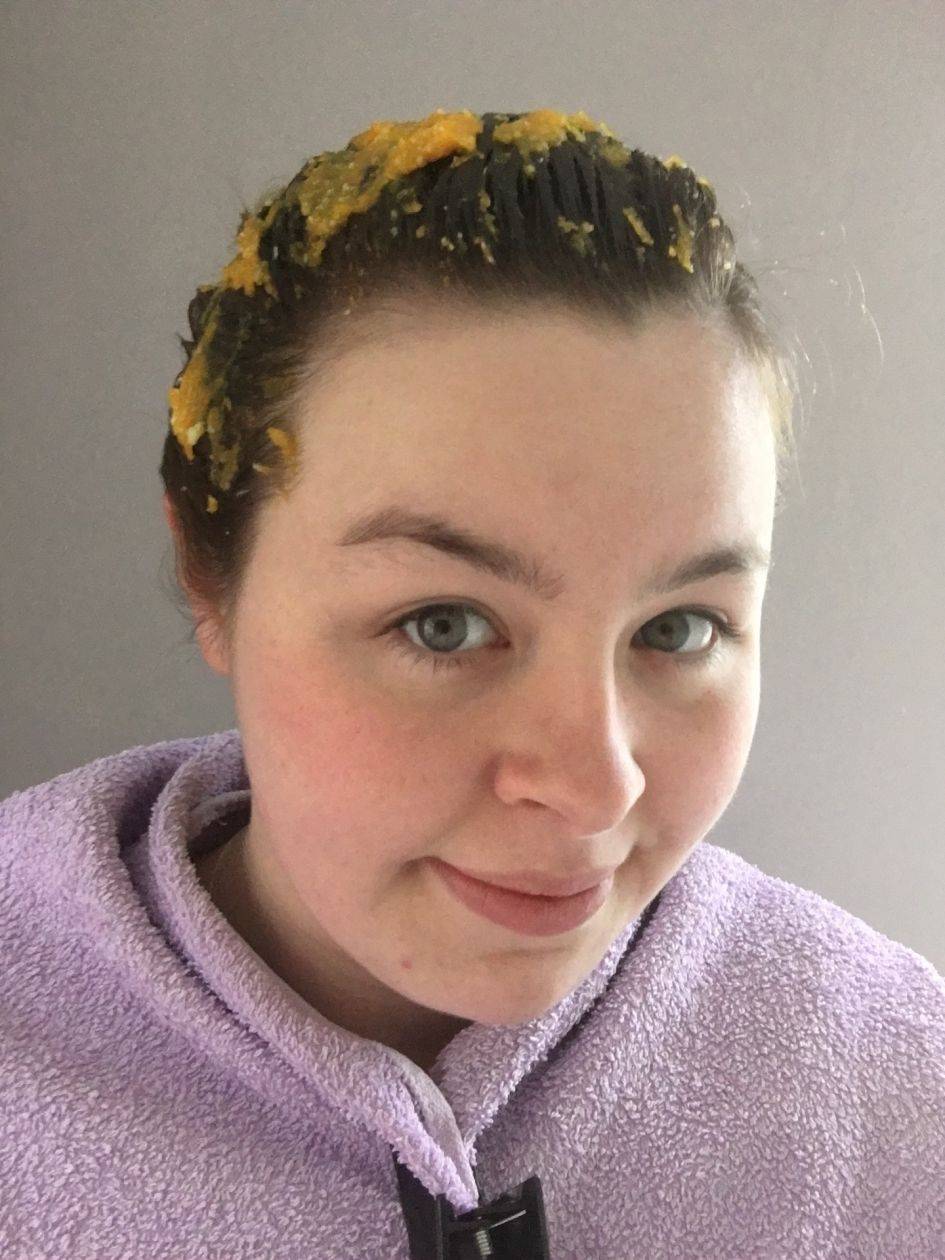 ON CLOUD NINE
PUMPKIN HAIR MASKS
---
By

Nicki Milner

,


22nd October 2017