The journey from CLOUD NINE HQ to Worthy Farm began this week. 
As we head towards the Friday headliners our CLOUD NINE team are busy at Blowfest getting festival goers Glastonbury gorgeous with glitter, accessories and a choice of four gorgeous summer looks. 
On the lead up to the first big night at Glasto, follow our journey to the biggest festival in the world. 
---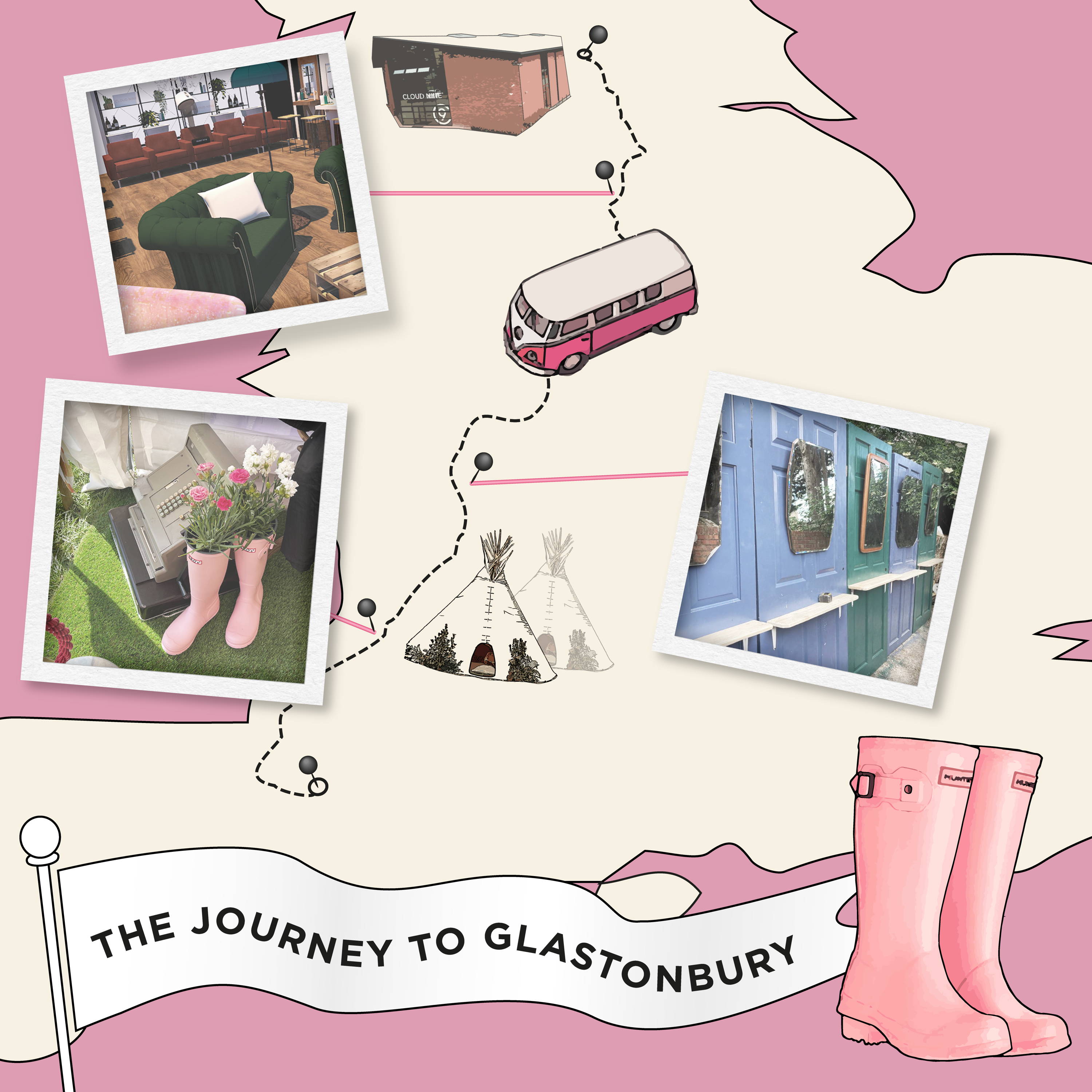 Our road trip began in February when the owner of sustainable salon Lettie B's Rachel, was approached by festival organisers to provide a pop-up salon service for the event. As an advocate of CLOUD NINE, Rachel contacted us to ask if we could supply her with some tools. However, we felt we could do one better!
At CLOUD NINE we champion women, we are passionate about continuously improving our sustainability footprint, and we celebrate authenticity and unique style. So our vision was to collaborate with Rachel and not only provide her with product but also co-brand to support her female-owned, sustainable salon.
From here the big planning began. Marketing manager Becky began weekly conversations with Rachel on how to approach the event, and details could be put together on how the salon would look, how both brands would align, and what we needed to supply to ensure Glastonbury 2022 would be the fiercest festival ever!
Planning turned to the product and which of our tools would be best to co-brand. Our Premium Collection uses less power and includes our innovative Revive Mode in our straighteners and Eco-Precision Motor in our Airshot Pro to ensure no compromise on style. Our Cordless Iron Pro is the perfect travel companion for cheeky touch-ups. The styling tool may be making an appearance around the site with our CLOUD NINE team so keep an eye out if you're feeling the need for a fierce refresh during the day. Also featured are all of our Wands to create the perfect curl for every hair type and accessories to complete every look including Magical Potion to protect, Magical Remedy to condition and Luxury Texture Comb and Bamboo Brush.
Glastonbury is rooted in sustainable activism and use renewable energy where possible. To work alongside these initiatives and to align with our own, we will be using our Premium Collection, NUUDY supplied us with shampoo bars with recyclable packaging. We have repurposed Airshots and Irons to hang from the backwash wall, which after the event we will be recycled through our recycling service.
During your treatment, you can expect a gorgeous experience with Rachel, her gorgeous team of stylists, and CLOUD NINE. Choose from our four fierce looks - are you Boujee & Bouncy, Sleek & Shiny, Undone & Beachy or Bold & Voluminous?  
And not only do guests get access to the salon, the full CLOUD NINE x Blowfest treatment with one of our Fierce Four looks, everyone leaves the salon experience with a CLOUD NINE goody bag to enjoy post-Glasto. Featured within a tote bag made from recycled cotton, this includes a Sustainable Water Bottle, Luxury Texture Comb, 200ml Magical Potion, and CLOUD NINE branded stickers and love hearts.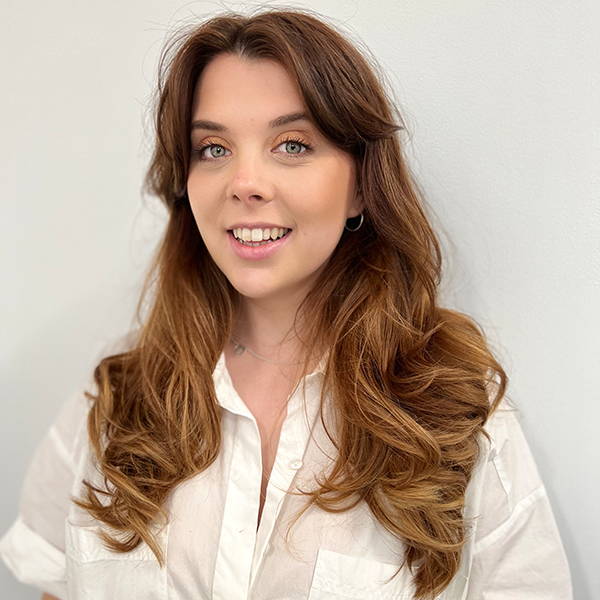 Catherine is one of the CLOUD NINE Junior Designers. She was briefed to design the layout of the 'Blowfest' tent ready for the big event. We spoke to Catherine about her vision and the design process that led her to the eventual Blowfest floor plan and staging.
"I studied set design at Uni, so when Glastonbury came around and Cloud Nine needed someone to help visualise the space I knew it was something I could get stuck in to.
The brief from Blowfest was really cool - embracing reclaimed furniture and upcycling old hair styling stations to create a space which felt rustic and festival ready. Designing the Selfie Station was my favourite part, we wanted something a bit like a bathtub for everyone to sit in so I thought of using a wheelbarrow which of course, had to be pink!"
Catherine - Junior Designer
Keep an eye out on our socials over the weekend for exclusive CLOUD NINE x Blowfest content live from Glastonbury.
---
---
By

Suzi Scott

,


24th June 2022