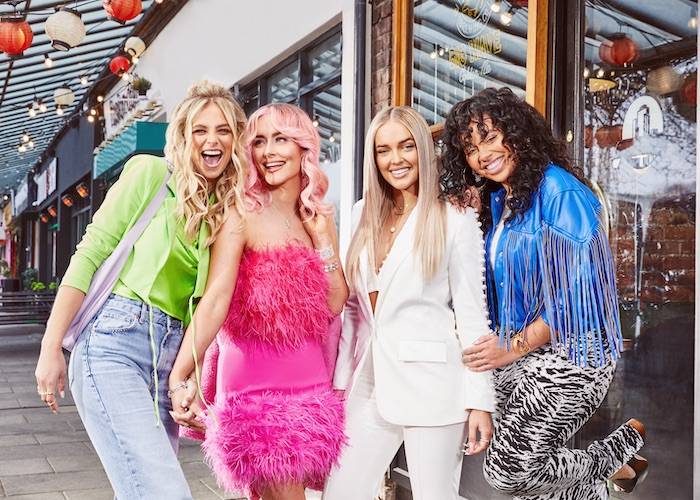 The Mystery Behind Hairstyles for Face Shapes
A moment for the hair... At CLOUD NINE, we aim to ensure your locks have you looking and feeling your best, always. Rocking a hairstyle that makes you feel most like yourself is important and we encourage free reign in choosing a style that you feel most comfortable with. That being said, there are a selection of cuts, styles and lengths tailored to suit each and every face shape. Your hair is your natural accessory, so knowing how to wear it in a way that suits you best, is important.
So, before you ask 'what hairstyle suits my face shape?', we've put together a guide of complementary tips and tricks on which haircuts and styles suit oval, heart, square, and diamond face shapes best. Read on to find out more about how to enhance your facial features to the fullest through your hairstyle. Understanding how your face shape can compliment your haircut allows you to have trendy and chic looking tresses all year 'round. Sounds good? Let's get to it.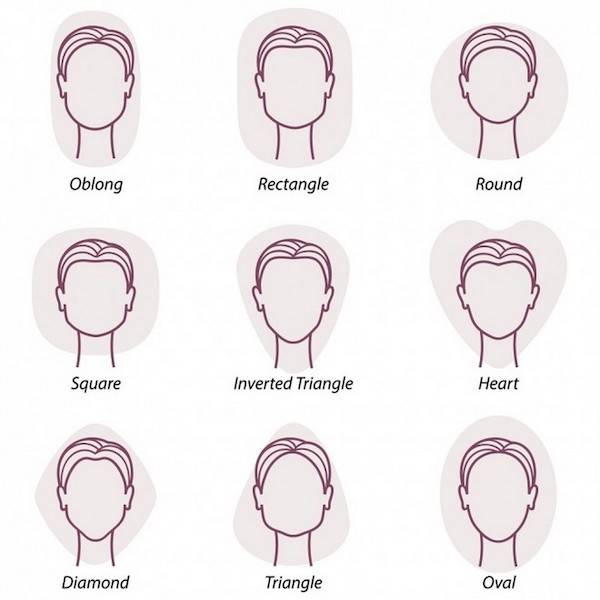 Determining your Face Shape

First things first, you will need to consider identifying your facial shape. Understanding your face shape can help you select the correct hairstyle and texture to compliment your best assets and facial features to their fullest. There are a few different ways you can decipher your face shape and we have put together a little step-by-step guide to help you identify yours.
Step 1: Stand square on to a mirror and begin to trace the outline of your face using a non-permanent marker pen or lipstick onto the mirror - ensure you try to keep the outline as accurate as possible. Begin at your hairline descending down to your cheekbones before reaching the line of your jaw. Once you have finished drawing the outline, consider whether the outline is more of a round, diamond, oblong, heart, oval or square shape.
Step 2: Start by pinpointing the length of your face from your hairline to the bottom of your jawline.
● Next measure the width of your forehead at the widest part.
● Then measure the width across your cheekbones at the widest part.
● Finally decipher the width of your jawline at the widest part. Is it round, square, or pointed?
This will help you conclude a better understanding of what face shape you've been blessed with and what hairstyles will suit you best.
If you have a diamond face shape, you will have been blessed with razor sharp facial features and you will most likely have the following characteristics; a small pointed chin, wide cheekbones, a narrow forehead, the length of your face will be longer than the width of your face, the width of your jawline and forehead will be similar if not the same, and finally your hairline will most likely be narrow too.
The main aim of a diamond face shape hairstyle is to make your jawline and your forehead appear wider than they actually are - opting for hairstyles that accentuates their symmetrical and balanced facial proportions. The main goal for diamond face shapes is to rock a hairstyle that incorporates both softness and volume - through straight, long layers, extra curls and waves, or middle partings.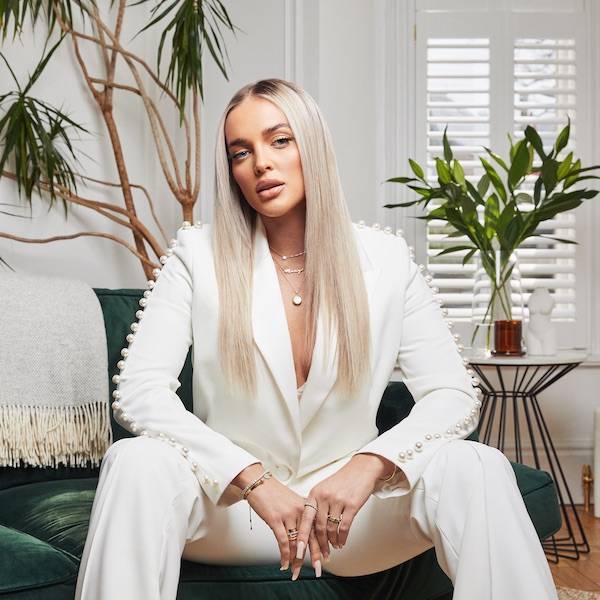 Celebrities with this face shape: Jennifer Lopez, Megan Fox

Long and Medium Length Hair:
Diamond face shapes are apparent amongst the likes of Jennifer Lopez and Megan Fox. We have often seen Jennifer Lopez sporting a deep side parting with long side-swept bangs, that helps to accentuate her features whilst lengthening the appearance of her face. Megan Fox tousled wavy hair softens the structured details of her diamond shaped face in an effortless manner.
Short Hair:
Eiza González rocks a short length hairstyle with side swept bangs, which helps to take attention away from sharp features.
Read on to learn more about the most flattering haircuts and styles to suit diamond face shapes.
Hairstyles suited for Diamond Face Shape
Middle Part with Curtain Bangs
It is best to avoid hairstyles with full fringes that are going to cover your full forehead, instead opt for feathered curtain bangs that are limited to the centre of your forehead, this will help balance out your facial features and wider cheekbones.
For those blessed with straight hair, a sleek straight centre part hairstyle for long faces offers a chic and polished hairstyle, which is easy to maintain and achieve.
The renowned and adored retro old hollywood waves hairstyle actually suits diamond face shapes the best, helping to achieve a well-balanced and proportionate look.
If you are opting for a short hairstyle, consider choosing a chin-length bob to help soften your jawline, style yours with glamorous Old Hollywood waves for a chic yet sophisticated vibe.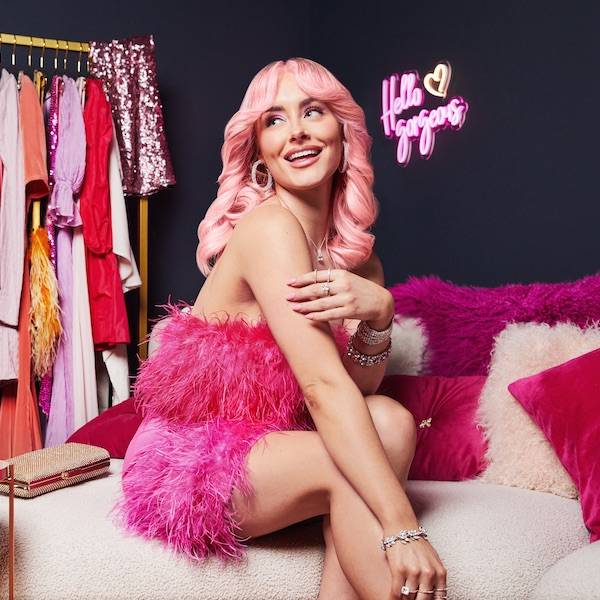 Oval facial features are known to have the most flexibility with both haircuts and hairstyles. Talk to your stylist about creating a style that will help accentuate your favourite facial features the best. Instead of focusing solely on the haircut itself, people with oval face shapes should consider what hairstyles will compliment both the texture and the thickness of their hair the most. For medium and long lengths, consider adding face-framing layers to really highlight your bone structure. style with soft vintage curls for an equally effortless and glamorous look. For short hair, opt for a sleek, straight style with a super blunt cut.
Celebrities with this face shape: Jessica Alba , Emma Watson
Long and Medium Length Hair:
Jessica Alba compliments her oval face shape with side-swept parte, loose long waves, and long layers to draw extra attention to her eyes. Anne Hathaway often rocks a side-parted light-layered medium-length cut to really accentuate the best that her features have to offer.
Short Hair:
Emma Watson is the queen of the pixie cut. Oval face shapes should keep the pixie cut simple and allow its minimalist style to do the talking. If you're looking for more of a shoulder-grazing length, why not take a little inspiration from the gorgeous oval face shape of Bella Hadid? Opt for minimal layers and a side part. Styling your hair behind your ear on one side will help showcase your best assets too.
Whether you're looking to rock face-framing layers like Jennifer Aniston or sport a blunt bob like Rihanna, there are plenty of hairstyles that suit an oval face shape. Read on to learn more.
Hairstyles suited for Oval Face Shape
If you are looking to sport a shorter hairstyle, look no further than the side-parted lob—the long layers and sweeping bangs help to accentuate your jawline to the fullest. This is a great style for thin or fine hair.
Top tip: Salt or texture spray works wonders for adding the extra touch of thickness that your hair craves.
Minimal Layers with Waves or Curls
Long, soft waves are the perfect hairstyle for oval face shapes. In order to avoid elongating an oval face shape, consider adding soft minimal layers that fall between the eyes and collarbone to help add definition to facial features. Learn how to create gorgeous waves here.
Top tip. Style waves away from the face to reveal the cheekbones and open up facial features.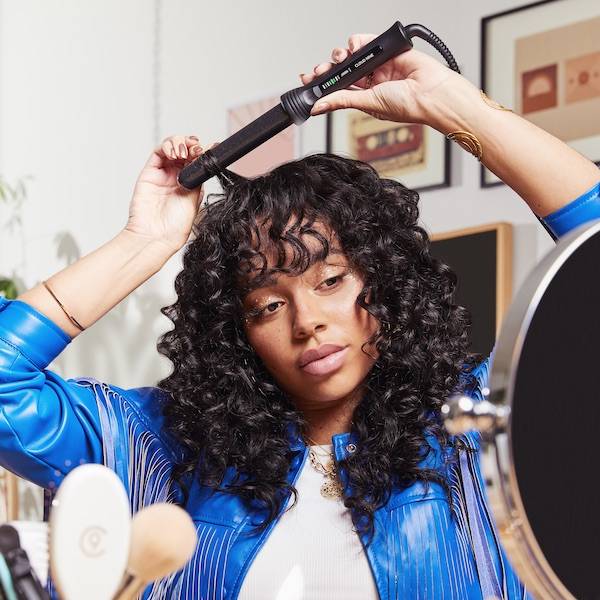 Round-shaped faces are typically symmetrical in their dimensions, even in both width and length, with no prominent angles or corners. Round facial features often portray a younger appearance due to their curved edges and fuller cheekbones, meaning they can opt for more youthful haircuts and hairstyles.
Celebrities with this face shape: Isla Fisher, Charlize Theron
Long to Medium Hair
Isla Fisher complements her round facial features with a long and simple hairstyle—soft waves help to add texture and keep her hair looking ultra feminine. Face-framing fringes and long layered cuts are great options for those with medium to long locks. It's perfect for styling in a loose up-do or with boho-chic waves.
Short Hair
If you're looking for a short hairstyle for round faces, consider choosing a bob with long face-framing layers or take a leaf out of Charlize Theron's book and flaunt a sultry curly bob cut to complement your round facial features.
Read on to learn more about some of CLOUD NINE's' favourite hairstyles for round faces.
Hairstyles suited for Round Face Shape
Pixie With Deep Side Part
Round-shaped faces should highlight their youthful and feminine features with a low-maintenance short pixie crop hairstyle with a deep side part. A pixie cut consists of cutting your hair shorter at the temples and nape whilst leaving your locks longer at the crown. Adding volume to the top of your pixie cut when you have a round facial shape helps to allude to more of an oval facial shape. Long asymmetrical bangs will help visually cut the broadness of your face, making it appear narrower.
Top tip. Style and smooth your tresses using a dab of wax, or create a chic tousled look using salt spray or a touch of gel.
Adding sharpness to your hairstyle through long layered cuts is a great way to soften rounded facial features. Bangs and long lengths help to minimise roundness. You can try wearing your hair swept to the side, or styling bangs long and loose. Style yours using soft waves to add both body and volume—this will help to open up the cheekbone area, adding both width and angles to offset roundness.
Of course, if keeping your hair straight is more your thing, try to keep your hair as full as possible through blow drying to add extra volume and texture.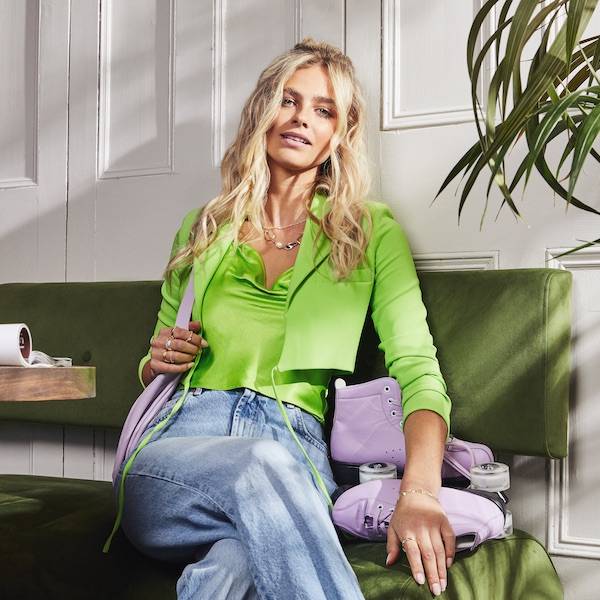 Square facial features are renowned for being one of the most photogenic face shapes, complete with a strong, prominent jawline. Hairstyles for square faces should aim to soften their symmetrical forehead, cheekbones, and angular jaw structure. This can be done through bold fringes, side-swept face-framing bangs, and straight hairstyles with short textured layers. For shorter styles, model a shoulder-length bob or short pixie cut, great for styling with textured waves.
Celebrities with this face shape: Zoe Kravitz, Kate Moss
Long and Medium Hair:
Some of the most famous faces of all time are said to have strong, angular jawlines—supermodel Kate Moss is renowned for softening her sharp angular jawline with textured long layers, soft highlights, and a middle part.
Short Hair:
A gorgeous example of a short hairstyle for square faces is the pixie style, famously adored by American actress Zoe Kravitz. This short choppy cut helps to flatter the facial shape whilst creating a youthful appearance.
Read on to learn more about the hairstyles best suited to square face shapes.
Hairstyles suited for Square Face Shape
Straight hair with long layers
Square facial features can take attention away from their jawline through long soft layers and length. Style with a natural wavy texture or soft curls to counteract your strong jawline. Long hairstyles for square faces can lend themselves to both deep side and middle partings, depending on personal preference. They are especially great when paired with side-swept bangs.
Long angled bobs are great for square face shapes; the key to counteracting sharp facial features is by keeping your style both soft and layered. Square faces should consider avoiding sharp lines and blunt finishes that will more than likely create a boxy effect. For straight and wavy hair, talk to your stylist about using a razor to soften ends and create layers—achieving both weightless and natural-looking lines.
The hallmark features of a heart-shaped face are a pointed chin and a wider forehead. When considering which hairstyles work best with a heart-shaped face, opt for cuts that will create width at the jawline through fullness, as well as add width at the nape to balance the overall shape of the face. This can be achieved through side-swept bags, brow-grazing fringes, pixie cuts, long layers, and more. When it comes to styling, get playful and opt for loose curls, or textured, tousled waves. The CLOUD NINE Waving Wand is a great option for creating soft, shiny waves in your locks. Minimal effort, maximum impact.
Celebrities with this face shape: Ruby Rose, Chloë Grace Moretz
Long and Medium Hairstyles:
Celebrities with a heart-shaped face include Sarah Hyland, Reese Witherspoon, and Chloe Grace Mortez, to name just a few. Reece Witherspoon demonstrates to us that bangs are a perfect medium hairstyle for heart-shaped faces. Bangs or choppy fringes will help to minimise the proportion of your forehead, helping to instantly draw attention towards the eyes and cheek bones. Eva Longoria adds long layers to her medium-length cut to add both body and movement. Similarly, Chloe G. Mortez sports a middle part with choppy layers and soft curls styled away from her face to accentuate her best features.
Short Hairstyles:
Ruby Rose is renowned for rocking a slick side-parted pixie cut, keeping things both preppy and interesting by projecting her layers upwards, taking the attention away from her forehead.
Read on to learn more about the best hairstyles for the heart face shape.
Hairstyles suited for Heart Face Shape
Get playful and go all out with a mullet mohawk, great for diverting attention from your strong jawline whilst enhancing the very best that your cheekbones have to offer. Why not get creative and experiment with a whole host of colour opportunities?
Top tip: Adding in lots of texturizing spray will help create a tousled yet chic look.
Heart-shaped faces are renowned for owning the pixie crop and are perfect for showing off your cheekbones. This is a great, versatile statement-making look to show off your heart-shaped features. Keep layers long and feathered or short and choppy.
Bring out the fabulous this season and give your locks the airtime they truly deserve, with CLOUD NINES' guide to what hairstyle suits my face shape. Whatever your face shape or hair texture, there's an array of hairstyles for face shape guaranteed to accentuate all of your best assets to their fullest. Talk to your stylist, get creative, experiment and make the most of that gorgeous face shape! We can't wait to see what hairstyles you will be sporting this season.
Discover our full range of hair accessories here. And if you are looking for further hair inspiration and trends, head over to our blog.
---
By

Sophie Helsby

,


15th November 2022