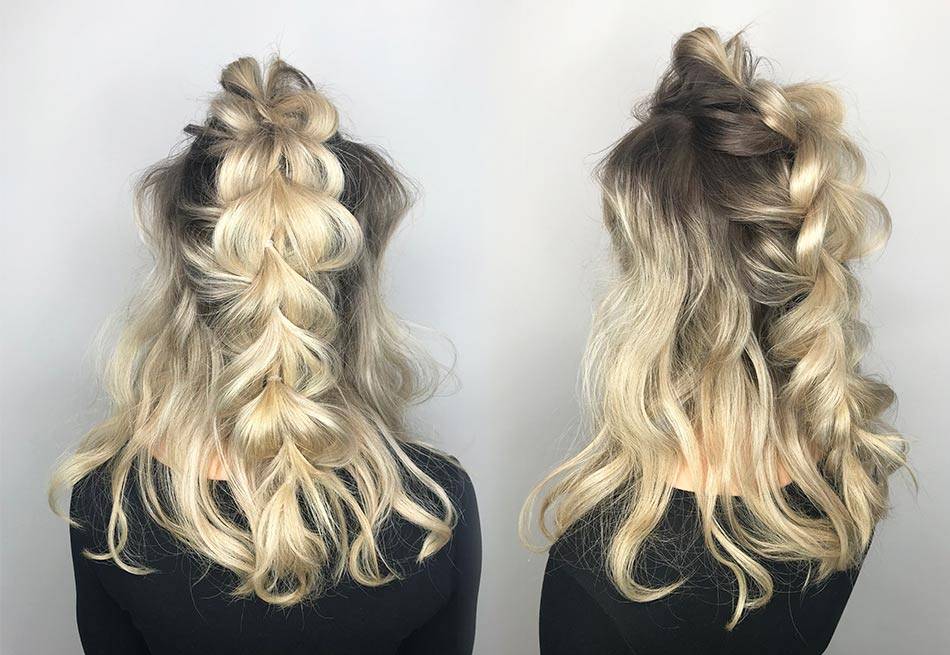 The nights are getting shorter, leaves are falling to the ground and Halloween is fast approaching. Are you still searching for that last-minute Halloween hair inspo? Fear not, expert stylist Joseph Ferraro is on hand to provide you with 3 easy to follow tutorials to help you create your best Halloween hair yet. 
Whether you're looking for a fearless feline up-do, searching for your inner Lioness, or want a show stopping Greek Goddess plait, we've got you covered. We've created three different looks using only the best tools that are easy and simple to achieve but look like they've been crafted by wizardry. Today we'll show you how to recreate this fiesty Lioness look.
WHAT YOU WILL NEED:
Bobby pins
Small Elastic Bands
Hairspray
Cloud Nine Original Iron / Curling Wand
STEP 1. Create a diamond section on the top of the head and clip away.
STEP 2. Taking the remainder of the hair begin alternating between S waves and twist waves. This will create a more natural wave and movement throughout the hair.
STEP 3. Working on the diamond section, create a ponytail at the front of the head. Using a pull through technique repeat to sections all the way down the hair securing each ponytail with a clear elastic band.
STEP 4. Pull the sections outwards to create a loose, fluffy texture and pin if needs be.  
STEP 5. Brush out the waves and use your fingers to style. Here you can embellish your look with any accessory that compliments your outfit.
---
By

Millie Rae

,


25th October 2018