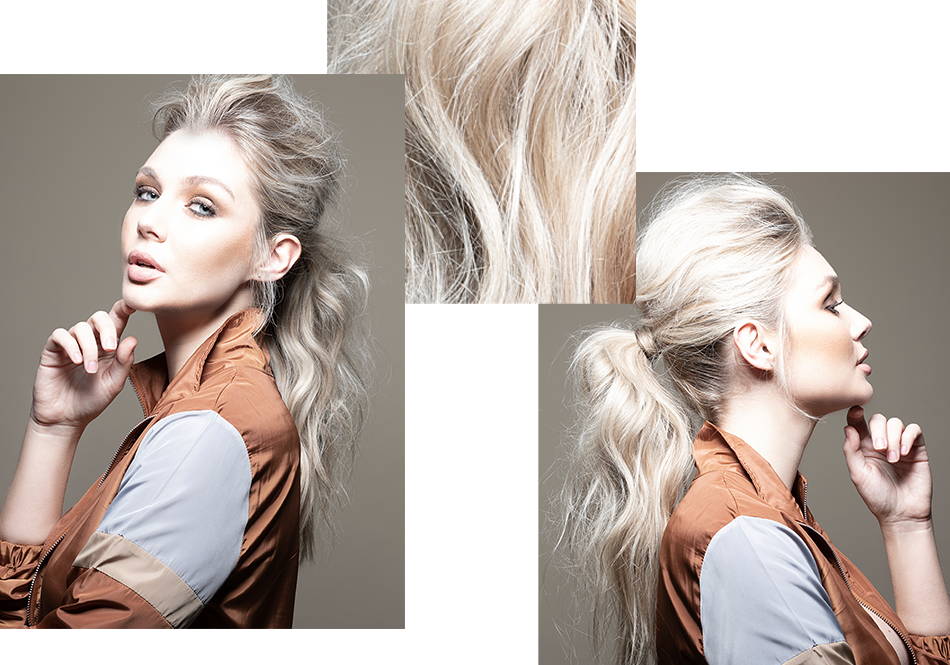 Fitness, but make it fierce.
Smashing those at home workouts recently? If so, you will know the humble messy pony all too well. This classic workout style can be both convenient and cool in just a few simple steps.
With our Style Ambassador James Earnshaw, we've created this super soft, fluffy pony which is perfect for dressing up or down. You'll easily be able to jump on a quick zoom meeting post workout and pull this off as shabby chic.
Using our award-winning Touch Iron, the perfect Iron for creating soft waves and texture and our holy grail Luxury Texture Comb, James shows us how to achieve this fluffy, powerhouse pony. You're welcome.
STEP BY STEP GUIDE
1. Start by prepping your locks with our Magical Quick Dry Potion, this hair hero not only works to protect your hair against heat, but also reduces drying time by up to 50%.  
2. Begin by sectioning off your hair. Using The Touch Iron begin to curl your hair leaving out the ends for a more textured look. Be sure to glide through these sections slightly quicker than you normally would to create a tight curl, this will create loose waves full of texture.
3. After each wave has been created, take our Luxury Texture Comb and loosen off the wave.
4. When all of the hair is curled, brush it back spraying a texturizing hair spray into the root to create height and texture.
5. Take the hair back into a mid-height pony and secure with an elastic. Taking a section from the ponytail, wrap around and cover the hair elastic.
6. To finish, add extra texture around the face using The Micro Iron, pinch sections of the hair to manipulate into place. Here you can also take framing sections and add smaller waves.
---
By

James Wray

,


15th May 2019