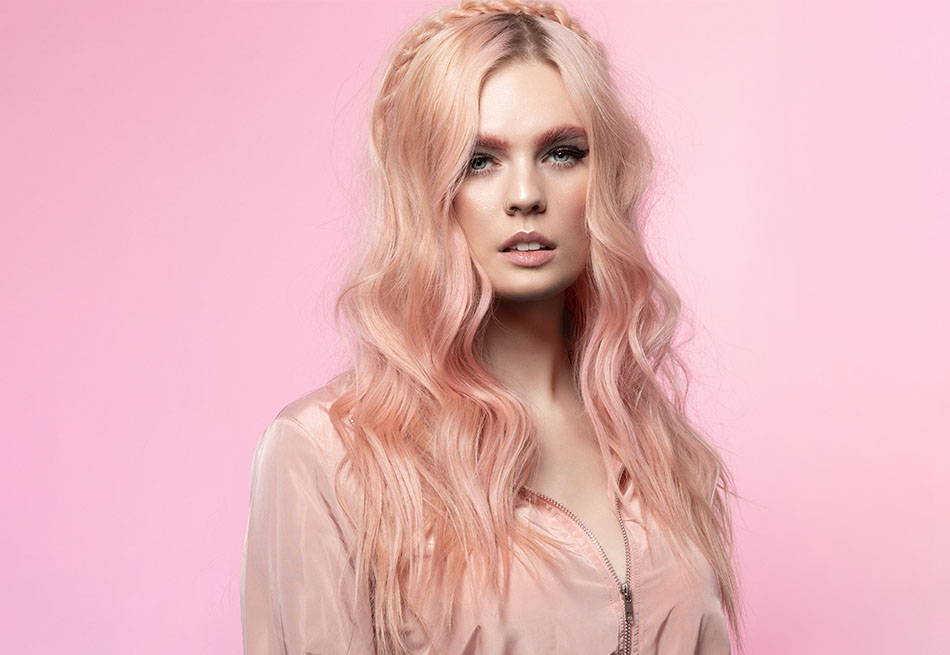 It's official. Pink hair is in - and these blush hues are seriously tempting us to take the plunge. From candy floss pink, to rose gold locks and punchy pastels, this trend is here to stay, and we're living for it!
We've created a look that's super soft, and flirty with a hint of STRONG, SASSY and POWERFUL. What's not to love about that? With tones of rich rose gold quartz, these soft tousled waves, paired with a cute twisted braid will give you the ULTIMATE glam with an edge. Using our Airshot Hairdryer and our mineral-infused Curling Wand to lock-in moisture and minimise frizz, our Style Ambassador, James Earnshaw shows you how to achieve maximum body and bounce with glamourous waves paired with a messy braid that will take you from day to night.
STEP-BY-STEP GUIDE
1. Start by prepping your locks with our Magical Quick Dry Potion, this hair hero not only works to protect your hair against heat, but also reduces drying time by up to 50%.  
2. Using the Airshot, direct the airflow downwards through your hair, adding texture whilst drying by twisting your hair into braids to give you more volume.
3. Taking our award-winning Curling Wand, section the hair and curl tightly in a direction away from the face and leave the curls to cool.
4. Once cool, brush through your curls using a wide tooth comb to soften and create a gorgeously tousled look.  
5. To finish, take a section of hair from behind your ear and twist into a messy braid and fix with a bobby pin on the opposite side.
---
---
By

Millie Rae

,


08th March 2019