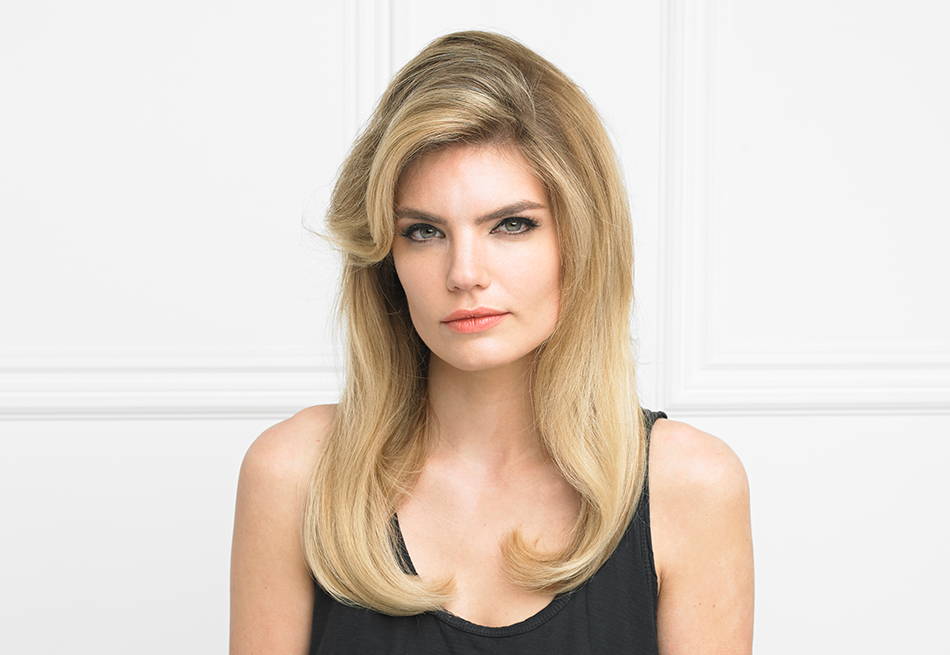 Who needs a Blow Dry when you can have an O Dry? There's nothing better than stepping out of the salon with that fabulous, fresh out of the Blow Dry Bar feeling, right? Until now that is..... How about stepping out of your bedroom with that same fabulous feeling, knowing it took you just ten minutes! 
The O Pod's unique induction technology heats the O Rollers in less than four seconds, allowing you to create fabulous volume, bounce and perfectly curled ends in minutes. Here's our step by step guide to salon worthy results. 
Step 1
Turn the O Pod on by flicking the switch at the back. Place the roller in the pod with the black dot facing up, it will beep 3 times to indicate it is ready. The roller will be cool to the touch, but will continue to get hotter, as it heats from the inside. This gives you a few minutes to secure it in the hair before you start to burn your fingers.
---
---
Step 2
Begin with the top section and work from the back of the head forward. Take a section of hair the same width as your chosen roller and apply a spritz of Amplify Spray, we recommend using 60mm rollers for the top section. Over direct the hair and taking your roller use the Velcro to brush the section forward to the end of the hair. Roll back keeping tension in the hair and secure in place using the clip.
---
---
Step 3
Continue taking sections below using smaller size rollers, we are using 30mm at the back and 20mm on the front section. 
---
---
Step 4
Wait untill all of the Red dots return to black, this indicates that the rollers are cool and ready to remove. To take the roller out, unwind the roller holding the base of the hair, pulling in the direction you placed the roller i.e. up.  Dress out your hair as desired, we recommend using a comb and any finishing products of your choice. 
---
---
For a limited time only we're giving you £70 off The O Ultimate Set!
SHOP NOW
---
By

Millie Rae

,


22nd May 2017