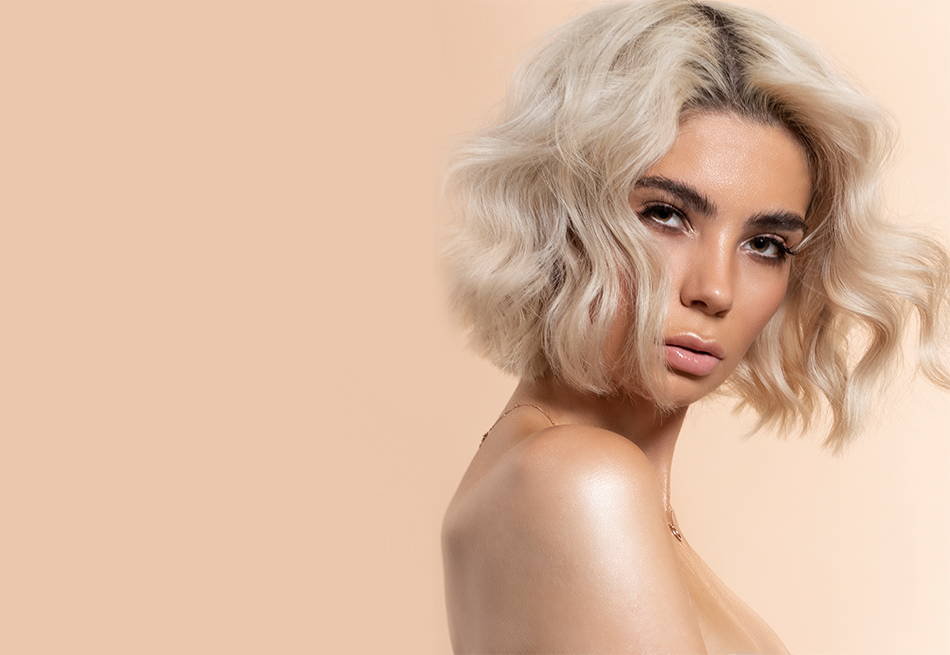 An easy look to take your short hair to the next level.
Do you love the effortless, messy hair look, but hate the amount of effort that has to go into creating it? Well, we've got you covered – here we have a gorgeous TOUSLED look that couldn't be easier. It's quick and easy to create – making it PERFECT for a chic day-to-day look. Or, with Christmas party season approaching, it's ideal for adding a little SASS to your look.
This style is fierce on a blunt bob, but also works well for medium length hair too. If you do give it a try, be sure to tag us using #CloudNineHair!
HOW TO:
1. First, spray your hair generously with our Magical Quick Dry Potion. This multitasking hair hero not only dries hair up to 50% faster, but it also CONDITIONS, PROTECTS and adds a gorgeous GLOSS to your locks.
2. Blow dry your hair using The Airshot hairdryer. Anti-static technology reduces the amount of negatively charged anions, diminishing frizz and flyaways and adding silkiness and SHINE.
3. Section your hair and grab The Original Iron. This ICONIC Iron has seven temperature settings, meaning you can select the heat that's best suited to your own unique hair type.
4. Place the Iron close at the top of the length of hair, pointing downwards. Twist the Irons through the hair, stopping twisting just below the end of the hair to avoid curling the very ends. Twist in alternate directions throughout the hair to create a less uniform look.
5. When you've finished curling, spray the hair with a salt spray for added texture and volume. We LOVE the OUAI Wave Spray!
6. Comb through the curls using our Luxury Texture Comb to make them loose and messy.
7. Then, take The Original Iron and lightly apply heat to the roots for extra volume!
8. Spritz your hair with a hairspray for VOLUME and HOLD. We recommend the Color WOW Cult Favorite Firm + Flexible Hairspray
9. Finally, run your hands through your hair for a tousled, undone finish. We're OBSESSED!
Want to see our style ambassador and general hair HERO James Earnshaw work his magic creating this look? Check out the video tutorial below now!
---
By

James Wray

,


30th September 2022