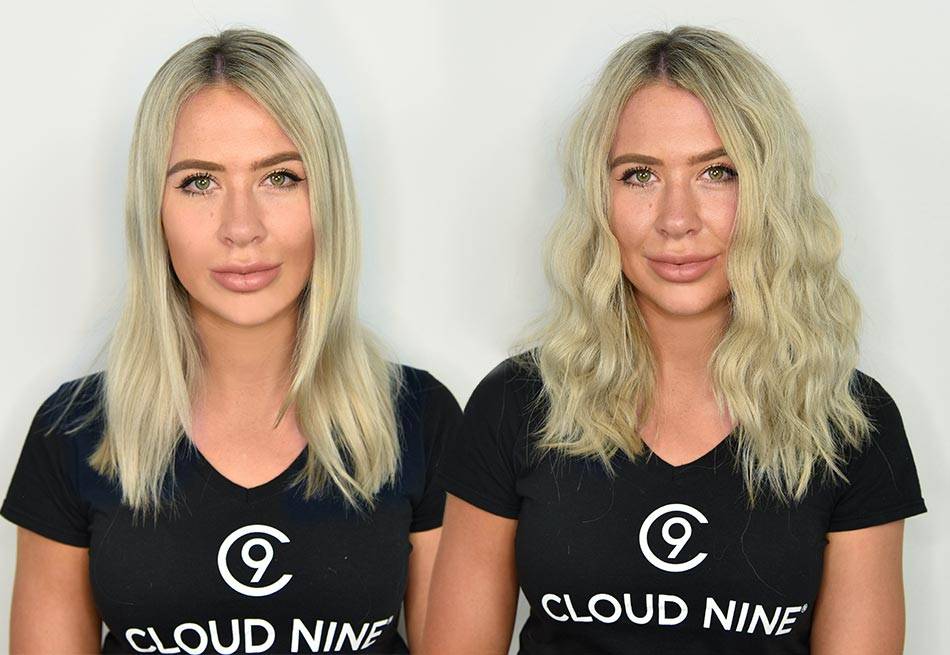 At Cloud Nine we understand that not ALL of us find hairstyling an easy task, and whilst we have developed the tools to make hair styling as easy as possible, we've all had a few hair disasters. We've all experienced a crimper we'd rather forget all about. We've all trialled a new style immediately before a night out that has gone awfully wrong (let's be in unison here and agree to NEVER DO THIS EVER, EVER AGAIN)! And we have ALL bumped into the completely wrong person whilst our hair was in some sort of dishevelled topknot/ponytail that could have done with a wash 3 days ago. A few of us have even lived through the torture which was a highlight cap.
That's why we're bringing you this new series to our blog where the girls at Cloud Nine HQ are serving as your humble hairstyle guinea pigs. We'll be pushing out hairstyles and trailing the hottest in hair trends and products so that you don't have to have a hair disaster ever again! Now, these girls are NOT hairstylists, and are in no way trying to be (you will realise this when you see how most of us part our hair!) What we do have, is knowledge, gained from being surrounded by the best stylists and all things hair on a day to day basis! And between the lot of us, we have more hair types than you could shake a stick at!
We hope you find this relatable and trust us… if we can do these looks, SO CAN YOU!
BEACH WAVES
Starting with one of the hottest trends of the moment we're going to show you how we would beach wave our hair with a straightener! Lots of texture and loads of body. CAUTION: concentration face is real!
HQ C9 Girl: Olivia
Department: Digital
Hair Type: Naturally wavy, Medium thickness, Chemically blonde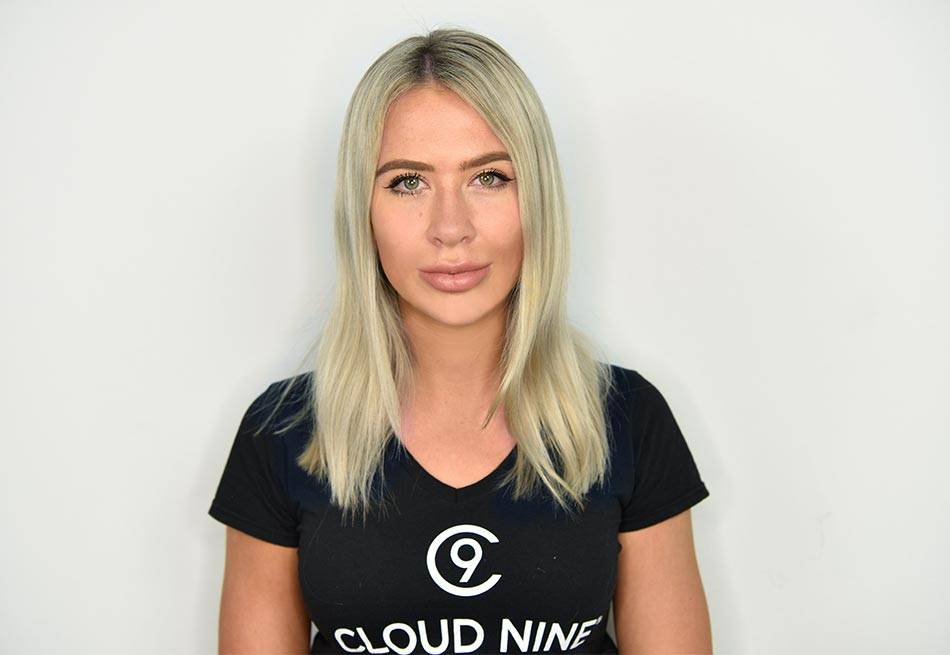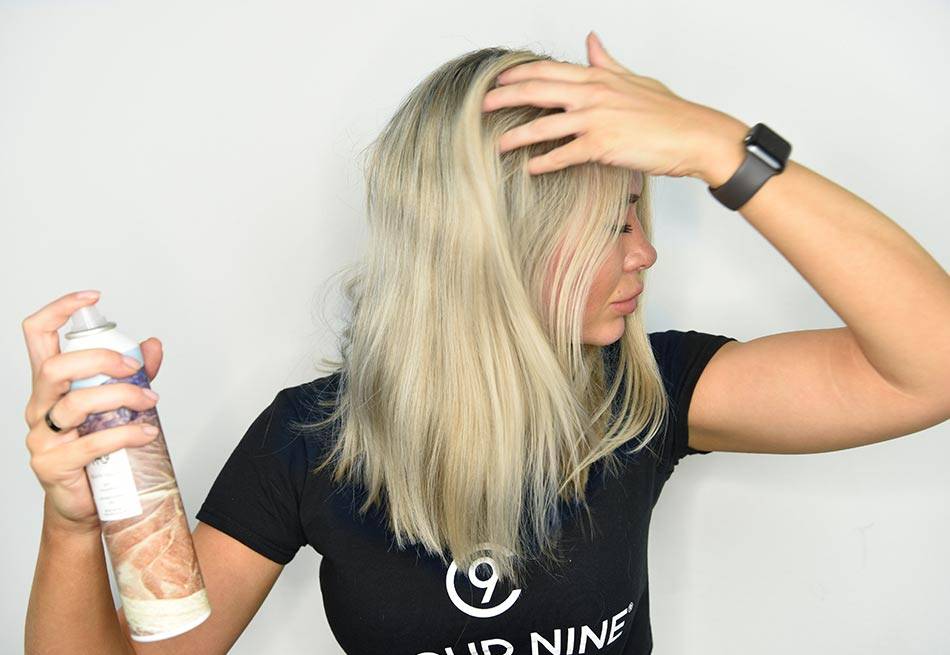 Step one:
My hair was well due a wash, I was working with 4-day old hair here (I only wash it twice a week… don't judge me – try it!) however I do find that my hair holds a wave better when it's a bit dirty. With that been said, I want to eliminate my dirty roots so blasted some R&Co Dry Shampoo into my scalp and rubbed it in – this also helps add texture which this look demands!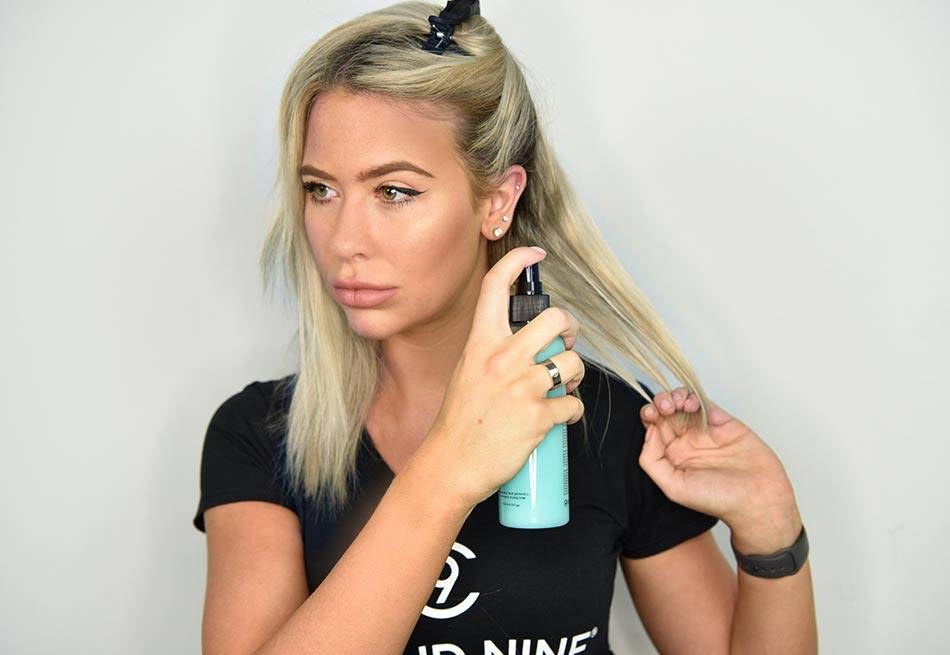 Step two:
I gave my hair a rough part (we told you) and starting with the bottom sections sprayed in Magical Potion to act as a heat protectant and push some moisture back into my hair (I do however use this regularly just to make my hair smell nicer… when you are working with 4 day old hair you need all the delicious scents you can get!)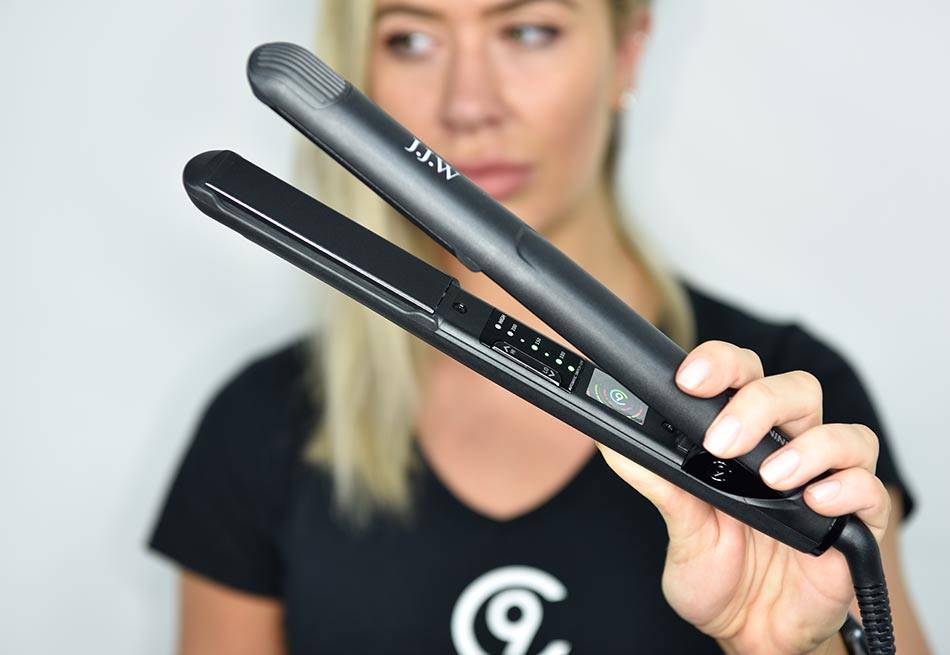 Step three:
Stealing my colleagues monogrammed Original Iron (mine were at home!) I turned these to 150 degrees, which is more than enough to give me lived in texture!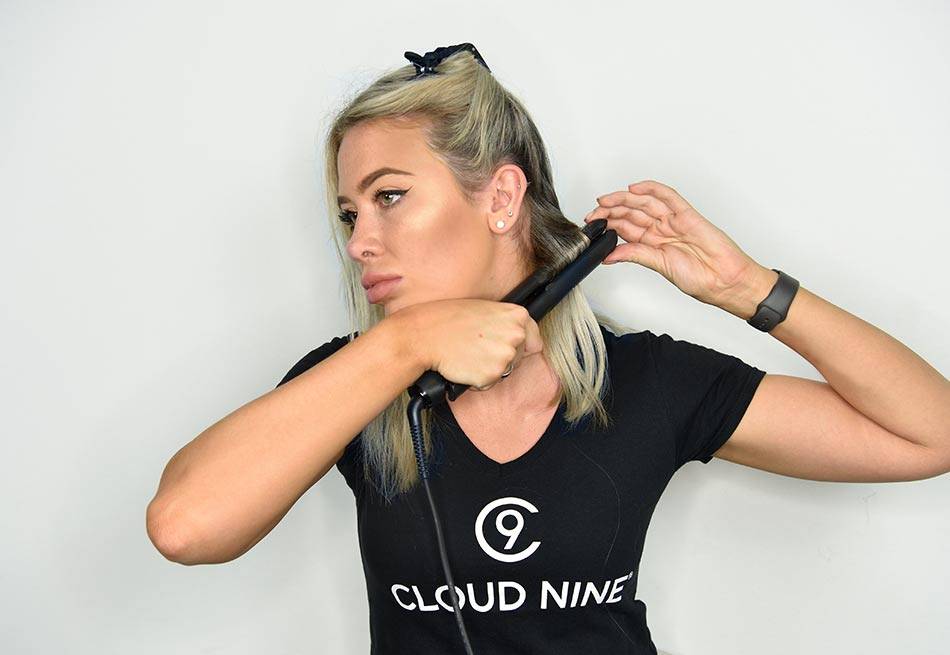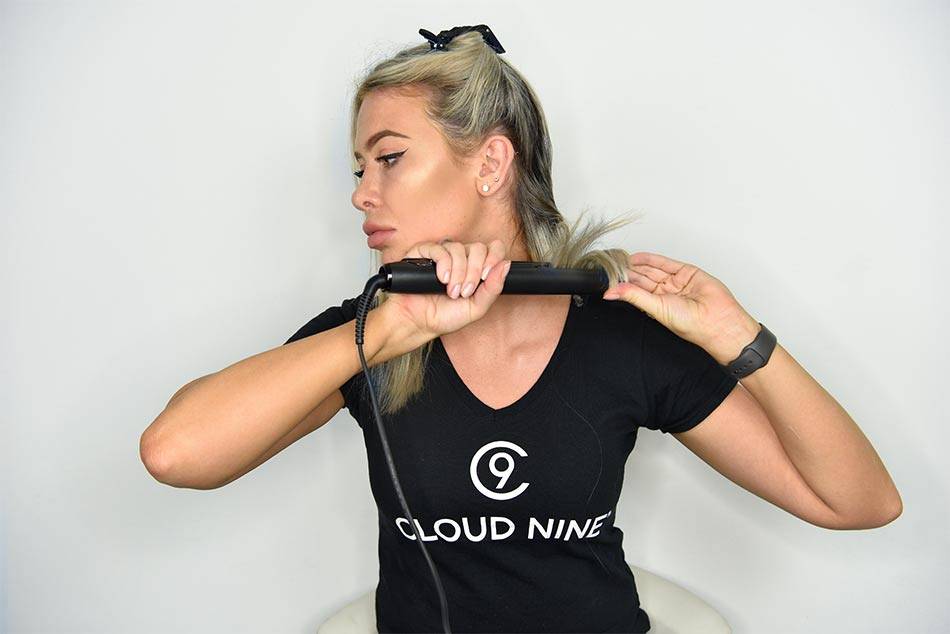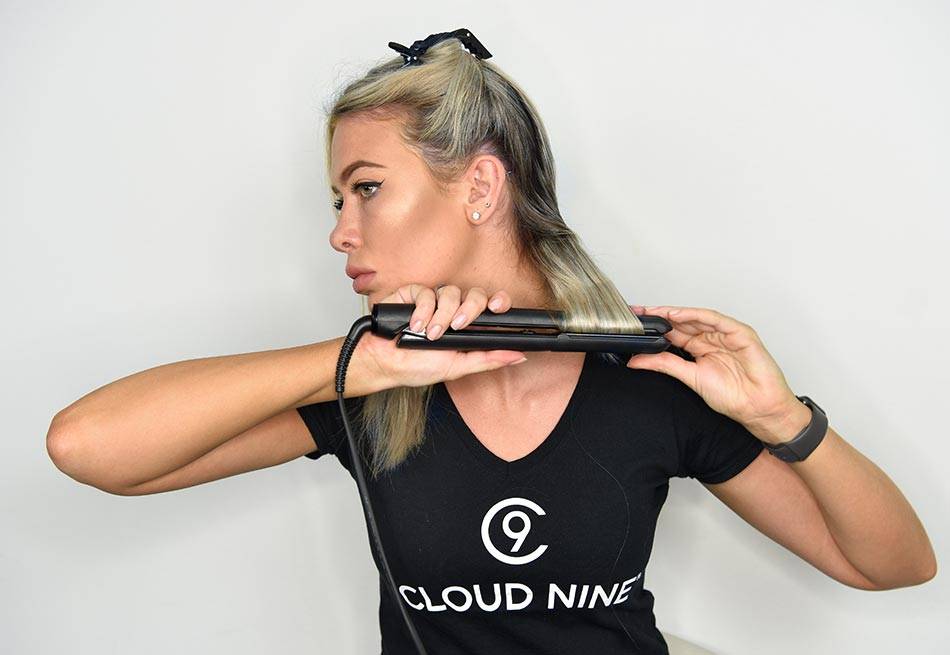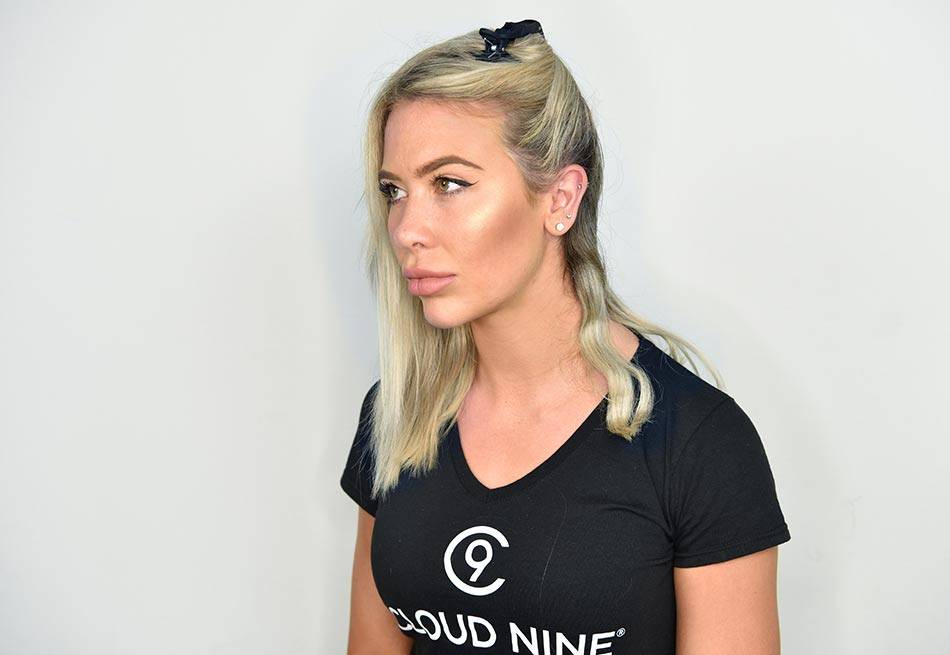 Step four:
Starting from the top of your hair move the straightener down your hair in a zig-zag pattern, turning the Iron in towards yourself, then out away from yourself and then back in. Move smoothly down the hair and hold for roughly 2 seconds on each rotation. Repeat these steps until you reach the end of your hair.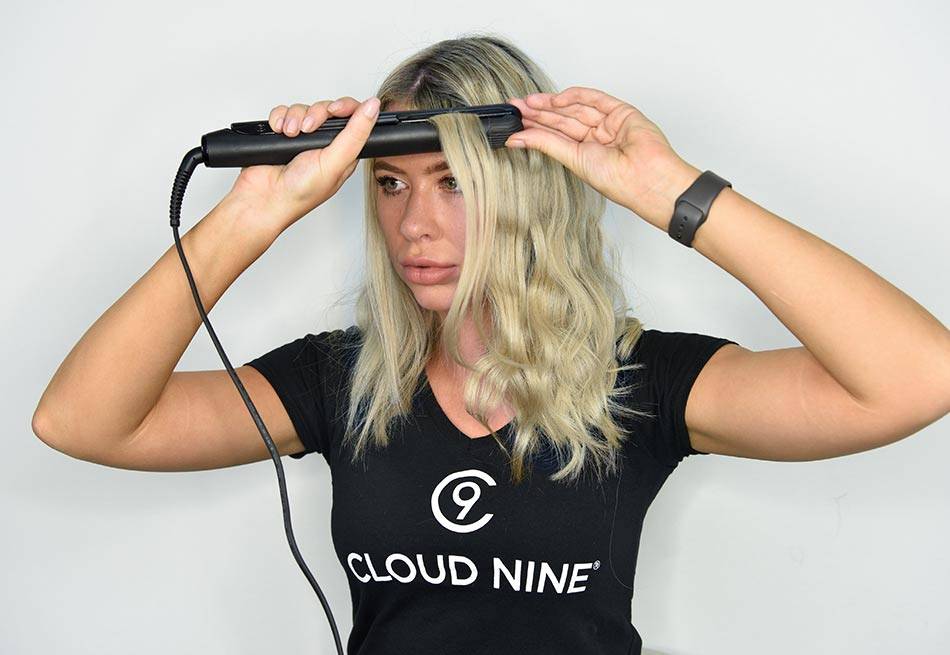 Step five:
Continue these steps throughout your whole head. I like to take different sized sections of hair and alternate the number of times I change the direction for each section. This helps create more volume and a more natural beachy look – which is much more my style. However, if you prefer your waves to be more uniformed and less messy then take equal sized sections and turn the iron the same amount each time – this looks gorgeous too, especially on longer hair!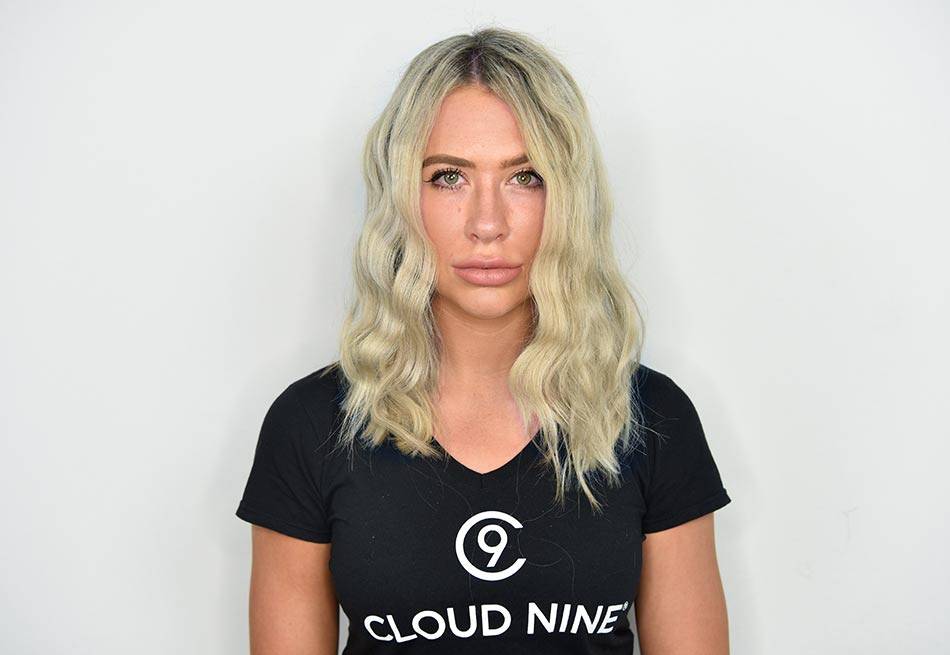 Step six:
Your hair should now look something like this… I'm sure you have done a better job than me and look far happier with your progress - I promise I'm not as miserable as I look! If you want, feel free to leave it like this! Go out… have a glass of wine, you deserve it for letting me teach you how to do your hair! The next bit, however (in my personal opinion) is the fun bit….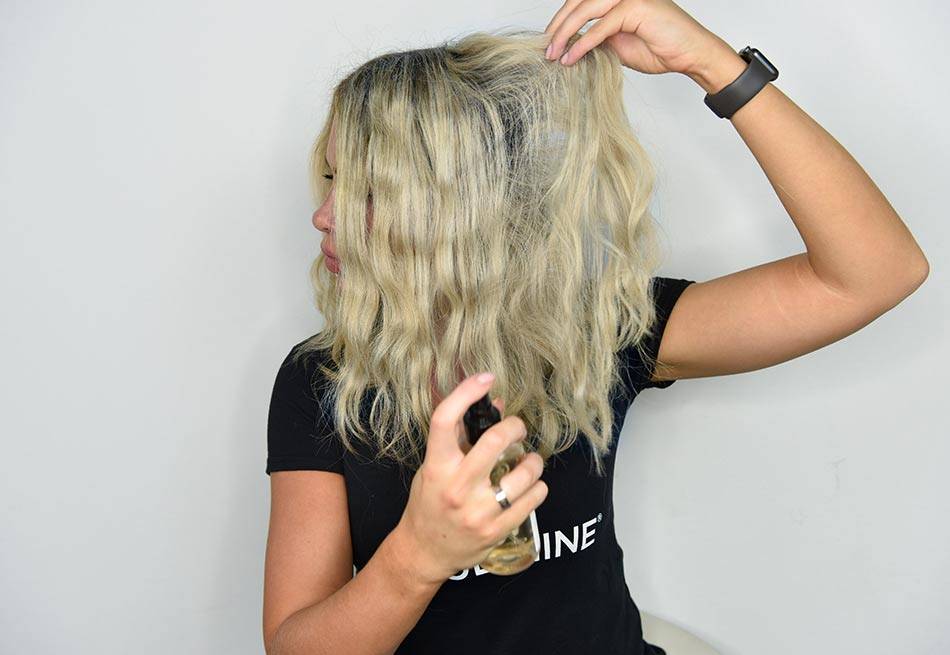 Step seven:
Using a Balmain texturizing spray, lift sections of your hair randomly and spray up in there. Be as frugal or as liberal as you want here, there is no right or wrong! For me, bed hair was - and still is - the best hair trend to ever live, so I go to town with this step. Beyoncé didn't coin "I woke up like this" for nothing did she?!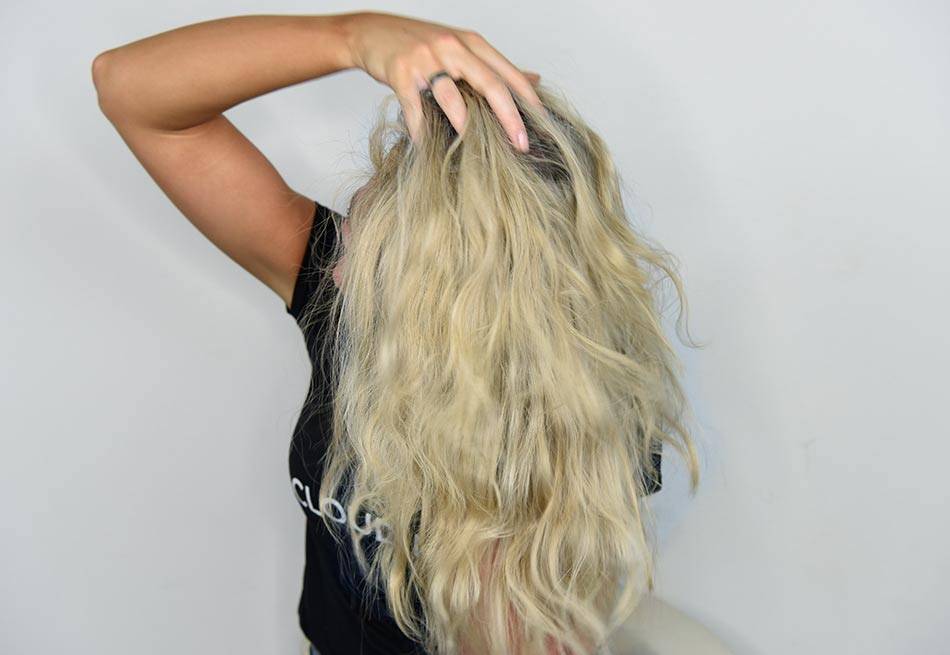 Step eight:
Tip your head upside down, side to side, do a handstand, put your hands in there, fluff it up.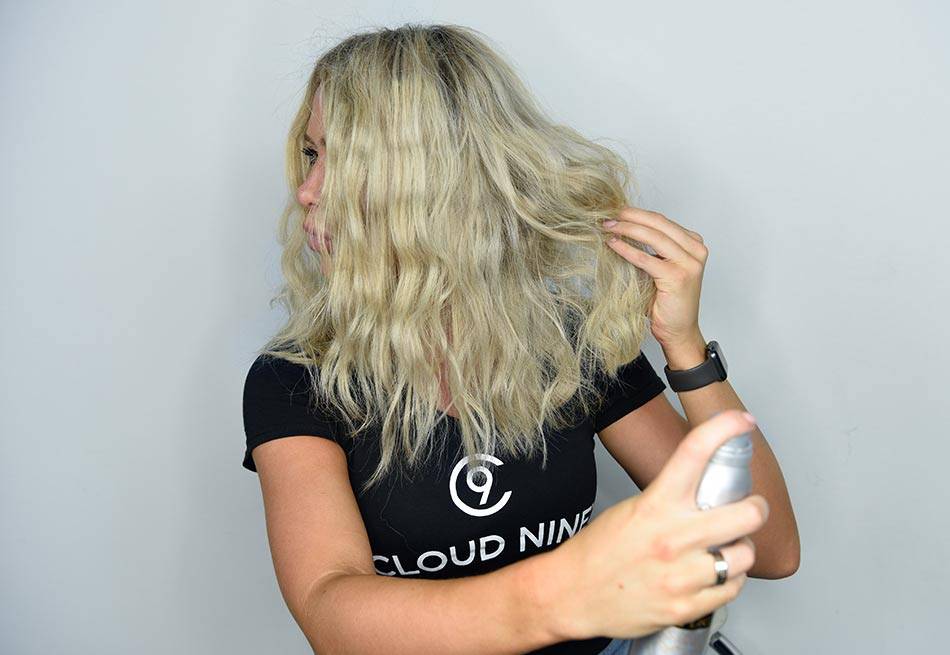 Step nine:
In a similar way to how I applied the texturizing spray, take random sections and spritz in a light-weight hairspray to set your hard work in place!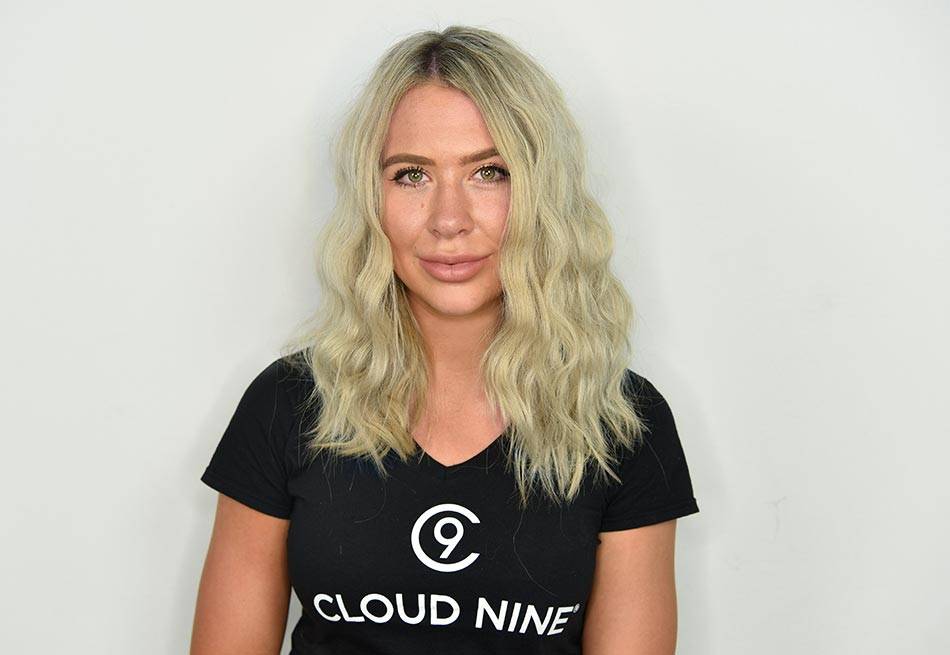 Step ten:
You're done, girl! Beachy hair, don't care.
What do you want us to try next? Let us know in the comments!
---
By

James Wray

,


22nd June 2018