In 2008, the founder of ghd, Robert Powls, had a revolutionary idea. Poker straight styles were on there way out (we all remember the Naughties Jennifer Anniston style) and women were starting to want more voluminous looks. However, the tools on the market at that time were very limited and time consuming. Sitting under a hood in the hairdressers with a set of rollers in was becoming abit 'Blanche in Coronation Street' and the heated rollers on the market took an age to heat up, were very heavy and often resulted in a burnt scalp.
He set out to create a styling sensation that would cut styling time in half make voluminous hair accessible to all. The Result: THE O!
The O will change the way you think about rollers forever. Gone are the days of blow drying velcro rollers and waiting hours for them to set. Gone are the days of waiting for a whole set of rollers to heat before you could use a single one. Gone are the days of waiting any time at all in fact!
The O Pod's unique induction technology heats the O Rollers in less than four seconds, allowing you to create fabulous volume, bounce and perfectly curled ends in minutes. Put simply, The O will give you that fabulous fresh out of the Blow Dry Bar effect in half the time!
Better still, the rollers get hot in the hair, not in your hand, so no more burnt fingers either!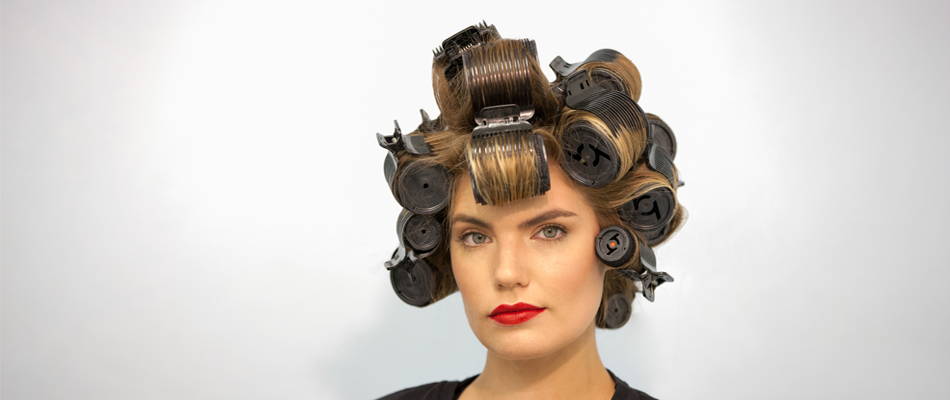 The O Rollers come in five different sizes:
20mm Rollers
Great if your hair is short and/or thick and you want to achieve a tighter curly style. If your hair is fine you can get a very curly look or you can brush it out and dress it into shape for a very classic blowdried style.
30mm Rollers
Good for short and long thick hair if you want a softer curl or blowdried effect with root lift and lots of movement. Also great for finer hair if you want a lot of movement and volume and again you can brush it out and dress it into shape for a more classic look.
40mm Rollers
A go to for a lot of ladies no matter what their hair type or length. These will give you that Volume and soft movement just like a blowdry and not too much curl.
50mm and 60mm Rollers
For longer hair that if fine, you can still pump in the Volume, or if your hair is thick they will just add a soft movement for you.
The O range of innovative, award winning heated rollers are designed to deliver vibrant volume and sought-after root lift in a flash. Cloud Nine have taken the traditional model of the heated roller to new heights, using 'Cooltouch Technology' to channel energy directly into the roller so that they heat up in your hair, not your hand.
Developed by a team of top hair styling industry experts, The O system has transformed every single aspect of the regular roller, improving its diameter, level of grip, ease of use and heating. The O rollers take just four seconds to heat up from room temperature to 130°C and use seven times less power than traditional rollers.
Simply plug The O Pod in, turn on, take a roller and place it into the central chamber. As each roller enters the chamber it is weighed to determine its specific size and heat requirement, then after just four seconds it's ready to use. The pod beeps four times to let you know the roller is ready for use, and similarly each roller has its own unique heat indicator spot to let you know when it's ready to be removed from the hair.
Designed to effortlessly deliver revolutionary results, The O rollers are lightweight and encompass a soft grip design for easy rolling. Furthermore, perfect fit clips ensure each roller is secured in place in the hair to deliver optimal styling results. Available in five sizes ranging from 20mm to 60mm, The O offers the most comprehensive and wide-ranging roller size range on the market.
Winner of:
Hair Awards 2014 Best Heated Rollers
HJ Business Awards Innovation of the Year 2011
Your Hair Awards 2012 Best Heated Rollers
Your Hair Awards 2013 Best Heated Rollers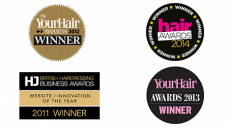 ---
By

James Wray

,


18th May 2017