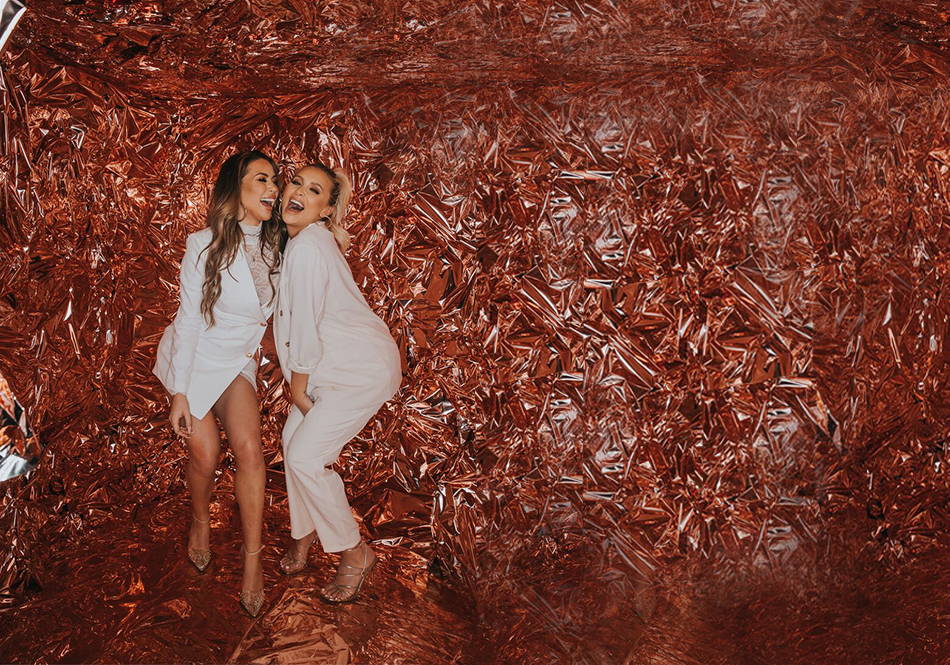 A run down of our very FIRST Influencer event!
In November, we hosted our very FIRST Influencer event in London at The Boundary Hotel in Shoreditch to celebrate our Alchemy Collection.
The first location was Salon 64 in Soho. Famous for it's beautiful interior and luxurious client experience, we knew the ground floor of Rikki Thomas's Soho salon had the perfect vibe for our first, solo influencer event.
The Salon was decked out as what can only be described as Hair HEAVEN. Complete with pink flower arrangements throughout, champagne and an unbelievable collection of golden hair accessories, the salon gathered our Instagram angels for a blow-dry and styling session.
The guestlist included Insta royalty SARAH ASHCROFT, CC CLARKE, THUYLE LEE, RACHEL LEARY and more, who were primped and primed to perfection by Salon 64's award winning stylists before they got to pick their favourite luxury hair accessories to complete the look.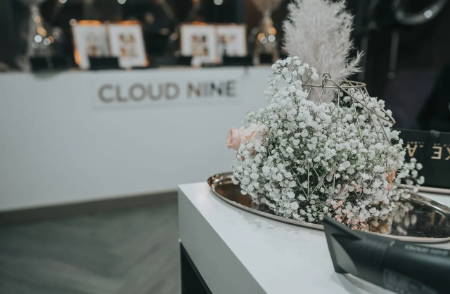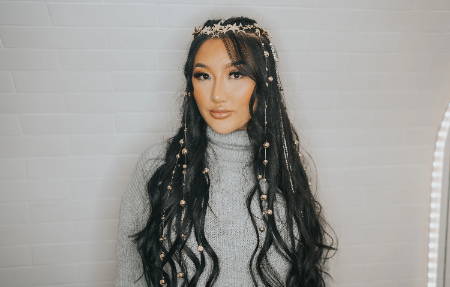 KELA hair were kind enough to supply us with a plethora of hair accessories that ranged from glittering hair crowns to rose gold beads, and the girls didn't hold back. Together with the stylists, the influencers left the salon with editorial worthy hair. Sparkling up-do's and bouncy beaded blow dry's left Soho and headed to The Redchurch Hotel in Shoreditch to finish their Alchemy transformation before dinner.
"Thank you for SLAYING my hair!" - @xthuyle
We asked for the ladies to congregate in the hotel reception, the dress code? White and gold. As we entered the foyer, we quickly realised we were not In the presence of girls who did things by halves.
Oversized white faux fur coats, diamond embellished accessories and golden strapped heels followed us excitedly as we guided a party of truly glamorous girls around the corner to our second location, the BREATH TAKING Boundary Hotel Roof terrace.
CLOUD NINE hired the rooftop space at the Boundary and transformed it into a magical wonderland for the girls to enjoy an unforgettable Alchemy style experience. The Glass Rooftop was fit with a full ROSE GOLD foiled room which proved the perfect selfie backdrop and complimented the guests CHIC white winter wardrobes.
"I had such a fab event with @cloudninec9 and my fav baes!" - @ccclarkebeauty
We had a palm reader give sessions throughout evening to add even more Alchemy to the occasion and we stopped in the middle of the meal to hear a short speech by Gavin, the COO of Cloud Nine, who spoke about the Cloud Nine journey, our humble beginnings and our vision for the future.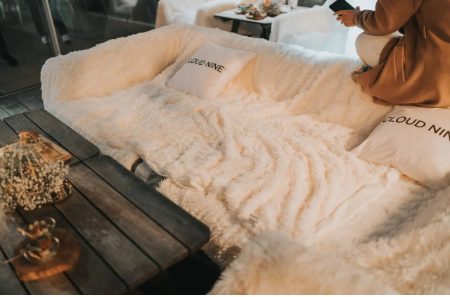 The sought-after influencers, who collectively amassed a following of 16 MILLION mingled throughout the evening and included girl boss Lottie Tomlinson and hair ICON Lou Teasdale. As the night grew to a close, we gathered a group of guests who were far from finished partying and headed to the INFAMOUS Box club where we had arranged a table to bring the night to a close with a bang.
The next morning we awoke with sore heads but with a collective feeling that our first influencer event had been a success. The girls had a fantastic evening and we are so excited for 2020 and are already busy brainstorming ideas of how we can make our next events even better. 2020 is going to be big on Cloud Nine and hopefully full of your favourite influencers.
---
By

James Wray

,


03th December 2019