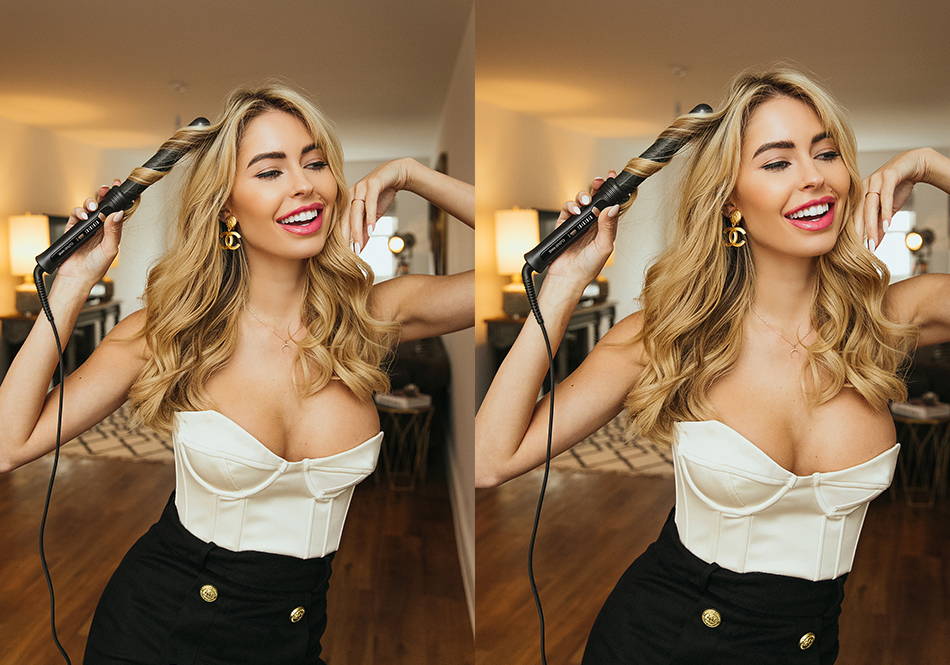 Winter is now in full force and the nights are quickly drawing in. Longer nights mean more time to pamper and it's just as well considering how easily hair and skin can become dry and in need of some TLC.
We've compiled a list of things you can do for your locks to combat winter dullness.
How to take care of hair in winter naturally.
Avoid unnecessary hair damage by embracing your NATURAL COLOUR this winter. Ban the bleach and opt for growing out your roots if you can! Use the next few months to give your hair a health overhaul so that come spring/summer you'll be able to go back in with the dye guilt free! Why don't you try a toner instead to help blend everything in nicely? Or, if you've been umming and ahhing about going darker permanently – now's the time to go for it!
Believe it or not, over washing your hair can actually have a negative impact on your hairs health. Over washing can strip the hair of its natural oils which keeps it MOISTURIZED

and protected so avoid this hair habit by using dry shampoo to combat oiliness between wash-free days! Why don't you take a look at coloured dry shampoos which could help with covering roots at the same time.
Treat your hair to a DEEP CONDITION once or twice a week with a cuticle nourishing hair mask. Olaplex is famous for it's game changing formulations; why not try their hair perfector which claims to improve the look and feel of distressed,dry and damaged hair. Slip into a warm bath ,pop on a face mask and emerge 15 minutes later, hair and skin moisturised and primed to perfection!
Stay HYDRATED

. Your hair, just like you skin, will always benefit from more water. Make sure to up your water intake throughout the winter months to help promote shiny,

GLOSSIER

hair.
AVOID STATIC. Something as simple as switching up your pillowcase to silk can massively reduce friction on your hair. This silk pillowcase will help maintain your hairs natural oils as cotton is more porous than silk, so traditional pillowcases absorb moisture from your hair.
---
By

James Wray

,


28th October 2019