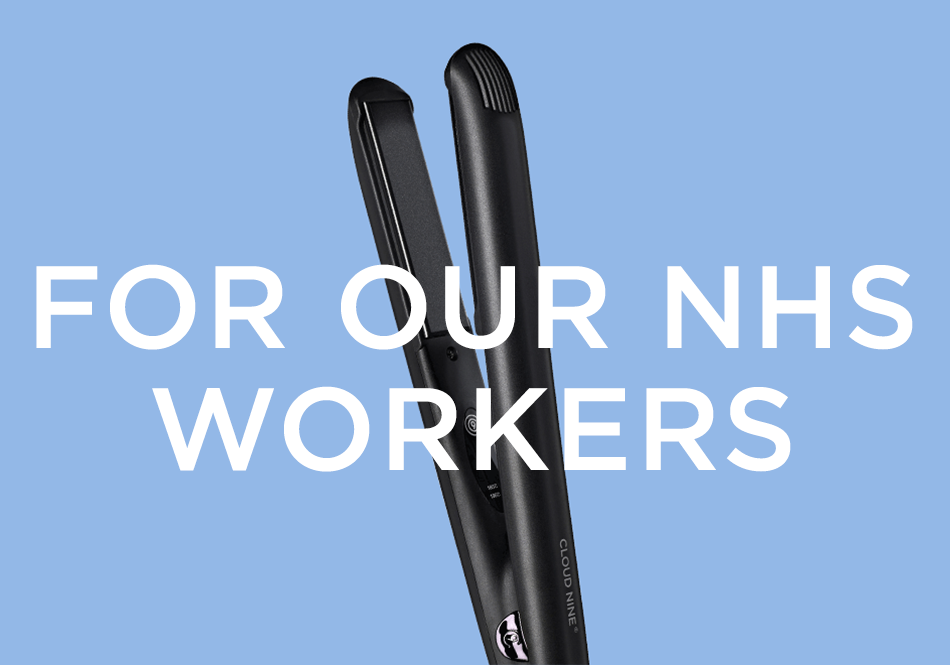 For everyone now, it could seem frivolous to reach for your Original Iron or create waves with our styling wands. But studies have shown, if you are feeling low and not in step with your usual routine, treating yourself to something as simple as doing your hair can improve your well-being and boost your self-esteem
HAIR TO HELP
With some experts linking hair grooming as a way to release oxytocin (the cuddle hormone) normally received from human contact or snuggling with your fury friend, hair styling certainly has perks if you're isolating by yourself right now.
Not only that, but self-care is linked to self-love, which is so important to how we see ourselves and treat others. By being kind to yourself, you're being kinder to everyone.
So if you've got the time this weekend, we'd love it if you treated yourself with kindness, and a little me-time with long lasting mental health benefits.
THANK YOU NHS
When we talk of acts of kindness, our amazing NHS workers are at the forefront of our mind. For everything you are doing, we want to thank you with a 15% discount on orders over £100 so you can take some time to look after yourself.
To claim your discount, please email our customer service team with your NHS card by. You'll then receive your custom code and you'll be on your way to joining us on Cloud Nine.
Secondly, we would like to start a movement of Kindness and encourage people to nominate their friends or family who work in the NHS to win a Cloud Nine Styling Set. If you click the link here you will be taken to a page where you can recommend someone you know to receive this gift. All you need to do is tell us who you want to nominate and why you think they deserve it.
Cloud Nine will select a winner on the 10th June and contact you to let you know you have won this prize for your nominee. We will then arrange for proof of identification and on receipt of this we will send out their prize.
---
By

James Wray

,


15th May 2020