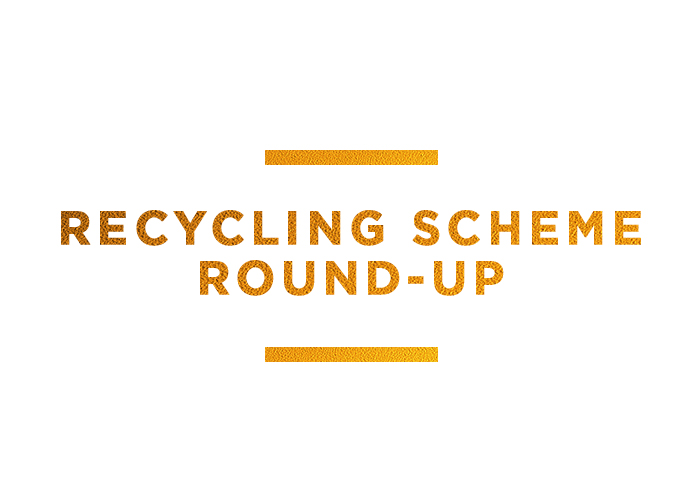 We're celebrating National Recycling Week here at CLOUD NINE, and sustainability is something we take very seriously.  
We have created NINE COMMITMENTS TO THE WORLD, which are NINE things we've put in place to help reduce our environmental impact. We know we may not be perfect, but one thing's for sure...we're doing our best to make a difference. Because it matters to you and it really matters to us.  
We thought we'd see who else does this matter to and is FIERECLY KIND to our environment, so we have done a round-up of our FAVOURITE recycling schemes.  
1. CLOUD NINE Hair Styling Tool Recycling Scheme
Of course, we had to start off with ours! CLOUD NINE have the industry's only hair styling tool recycling scheme. 80% of electrical waste goes to landfill, therefore we want to do our bit to make sure this is heavily reduced. So whatever the brand, whatever the condition, we'll recycle your old straighteners, wands or hairdryers for free. So far, we've saved 2800kg worth of hair styling tools from landfill. Tha's the equivalent in weight of 6 polar bears! Recycle your old hair styling tools here.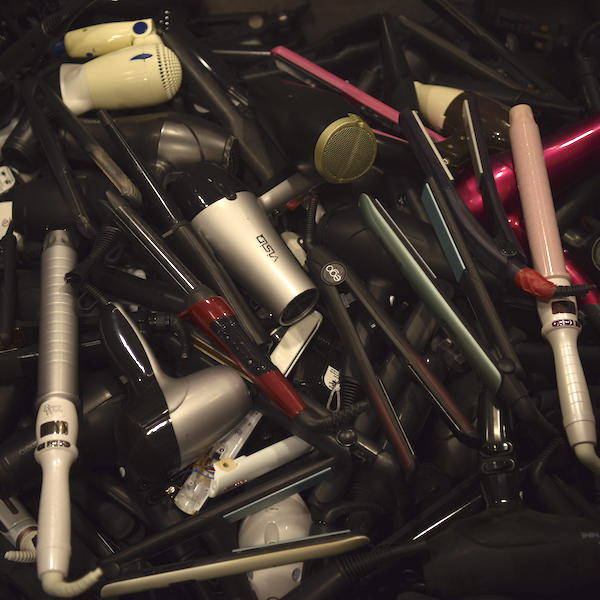 2 . H&M Garment Collecting Programme
Simply take any unwanted clothes, by any brand and in any condition, to a H&M store and receive a thank you voucher to use towards your next purchase. This clothing is then split into three categories, Rewear, Reuse or Recycle. Less than 1% of the materials used to make clothes get recycled each year, resulting in thousands of tonnes of textiles end up in landfill. H&M are definitely leading the way to be kinder to the environment in the fashion industry. Bravo! 
First things first, we love the name of this and we love the reasoning behind the launch of this scheme, to create a circular economy, in an effort to make footwear more sustainable. All you need to do is take your old, worn shoes to a Shuch store and you'll receive £5 off your brand-new pair. The donated items are either sold on to third world countries where the goods provide a small business opportunity and a living for impoverished families, or recycled in various ways in order to avoid any of it going to landfill. 
Only 9-12% of plastic is recycled, globally, so Lush introduced Bring It Back to encourage customers and staff to return their empties to ensure they are recycled into more packaging, which can be recycled again and again! Plus, you'll claim 50p towards your next purchase.  
And last but by no means least, our lovely new retailers, Boots. Their recycling scheme is one of the most renowned in the beauty industry. You can recycle some of your empties in your own recycling bin at home, but the Recycle at Boots scheme will take care of the empties that you can't recycle at home, such as toothpaste tubes, lotion pumps, lipsticks and mascara. Plus, if you recycle 5 or more empties, you'll receive 500 Boots Advantage Points, equivalent to £10 to spend instore or online.  
It's so great to see how many brands are doing their bit to make a difference. But there's always more that we can do. That's why CLOUD NINE are always looking for new ways to be more sustainable. Follow us on Instagram at @cloudninehair to find out about our latest news and view some gorgeous hair and beauty content.  
---
By

Sophie Helsby

,


21st October 2022