We know how fundamental our brushing routine is to our hair's health.
Whether you're detangling, drying or dressing, brushing plays a major role in the condition to your hair.
That's why we've developed our unique Kinder-to-Hair Boar Bristle Brushes and our Luxury Texture Comb,
both designed to to brush and style, without snag. So, your hair can maintain healthy, strong and shiny.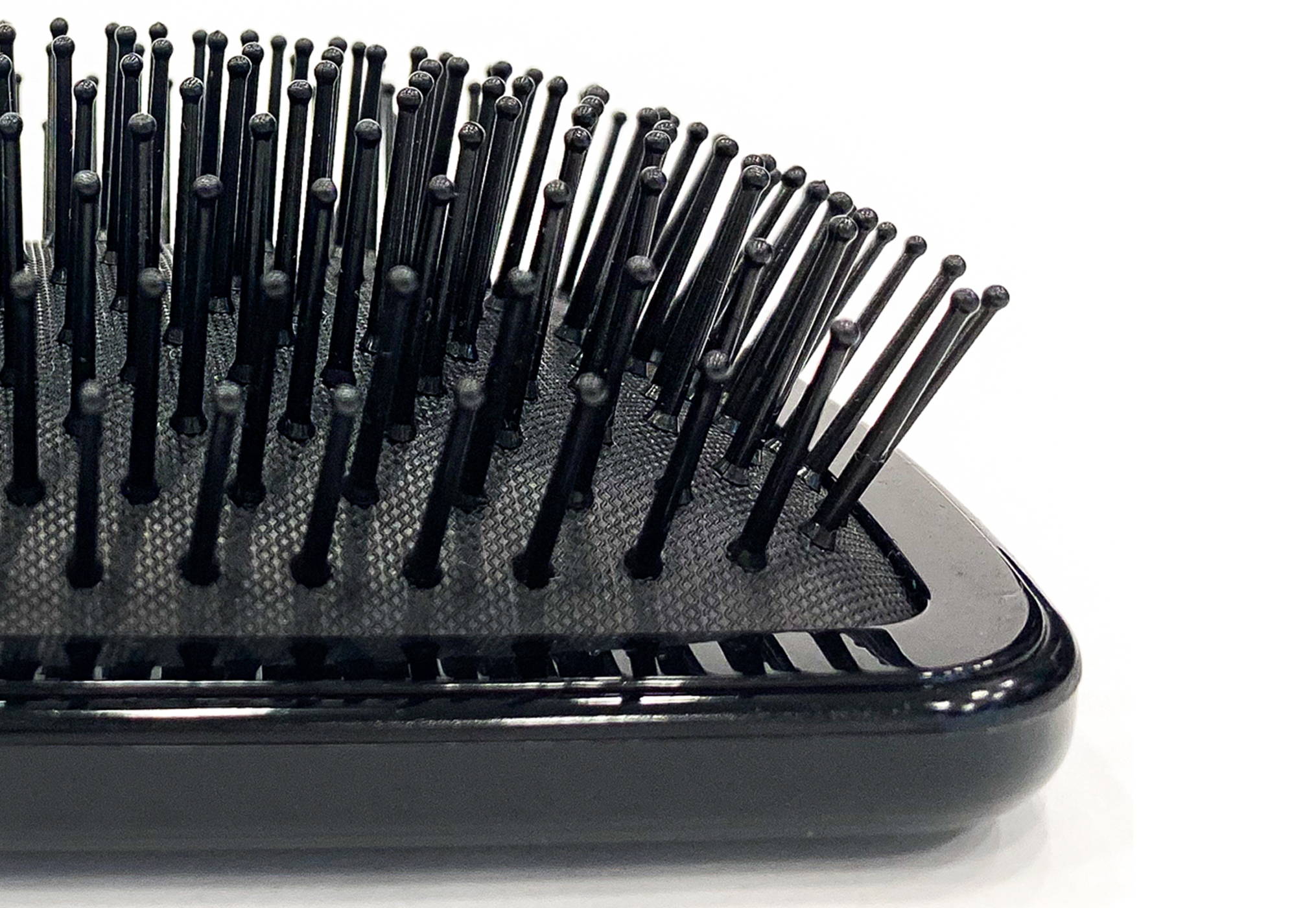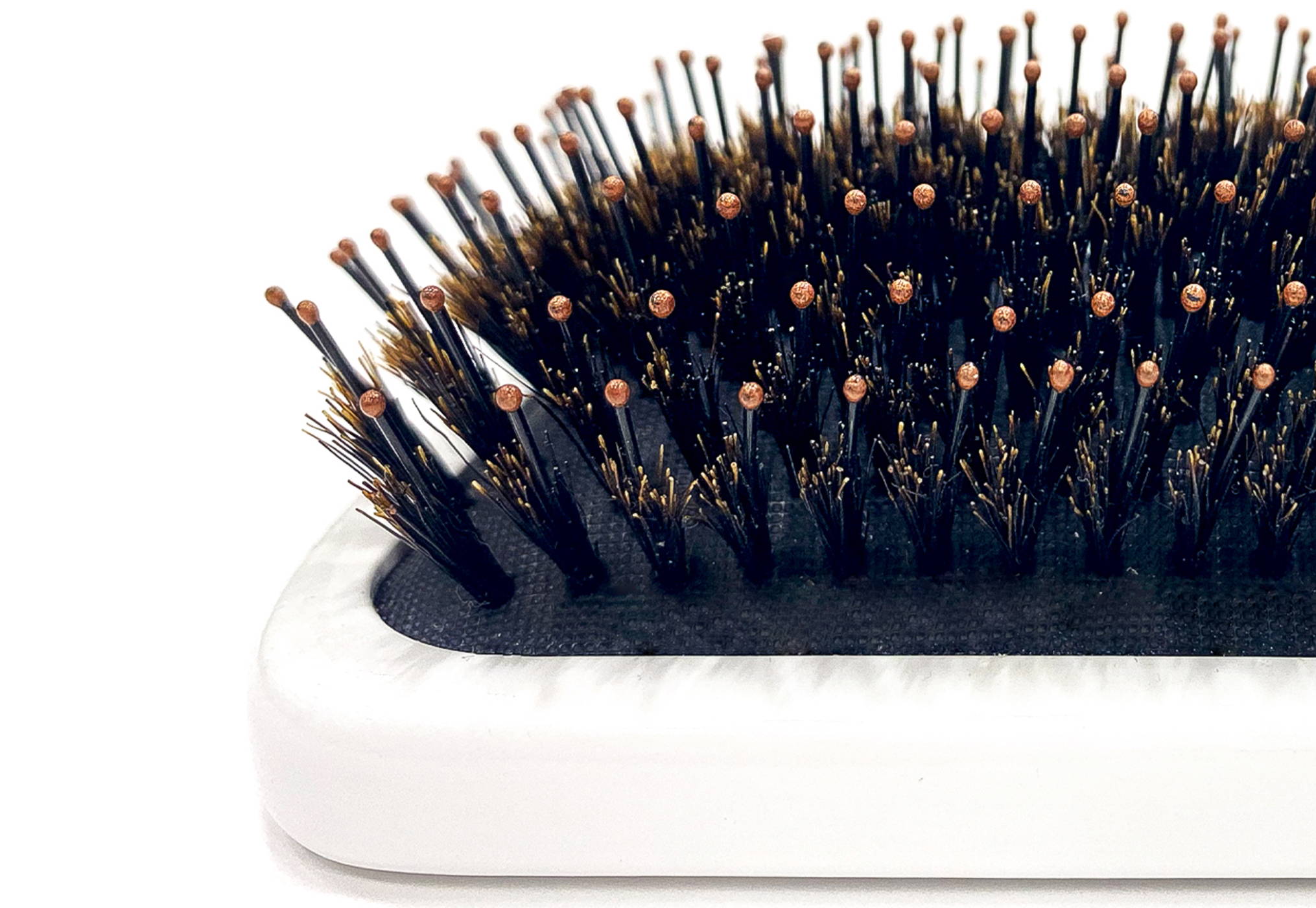 NYLON PADDLE
For style without snag our Professional Paddle Brush is an all rounder for styling dry hair.
With long nylon bristles which will easily brush through the thickest of hair types
BOAR BRISTLE
Our Boar Bristle Brushes have been designed to be kinder to the hair and scalp.
Distributing oil from root to tip for hair which will last longer from wash to wash, with a healthy shine and finish.
KINDER TO HAIR, KINDER TO SCALP

Find out more about our range of Kinder to Hair brushes.
BOAR BRISTLES
The boar bristles help disperse your scalps natural oils from root to tip for a healthy shine, strengthening each strand with every stroke.
FLEXBILE CUSHION PAD
The flexible cushion pad helps hair flow through the bristles, avoiding snapping and breakages.
TRAVEL SIZE
The compact brush has all the brushing ability of the large but in a compact travel friendly size, so you never have to be without knot-free hair.
Our tortoise shell wide tooth Texture Comb is ideal for combing through wet hair to minimize damage and friction.
As well as being your partner in style, it will help create volume and texture to your hair, while softening curls for a lived-in look.
Your partner in style
This tortoise shell wide tooth texture comb is ready to get your style.
Wide Tooth Texture
The wide teeth of the comb help to create volume and texture to your style, while softening curls for a lived-in look.
Travel Pouch
Drawstring velveteen pouch helps the comb become your new partner in style.
Tortoiseshell-style Texture
The exclusive CLOUD NINE rose gold tortoiseshell-style pattern brings style to the texture comb.
HOW TO BE KIND TO YOUR HAIR WHEN BRUSHING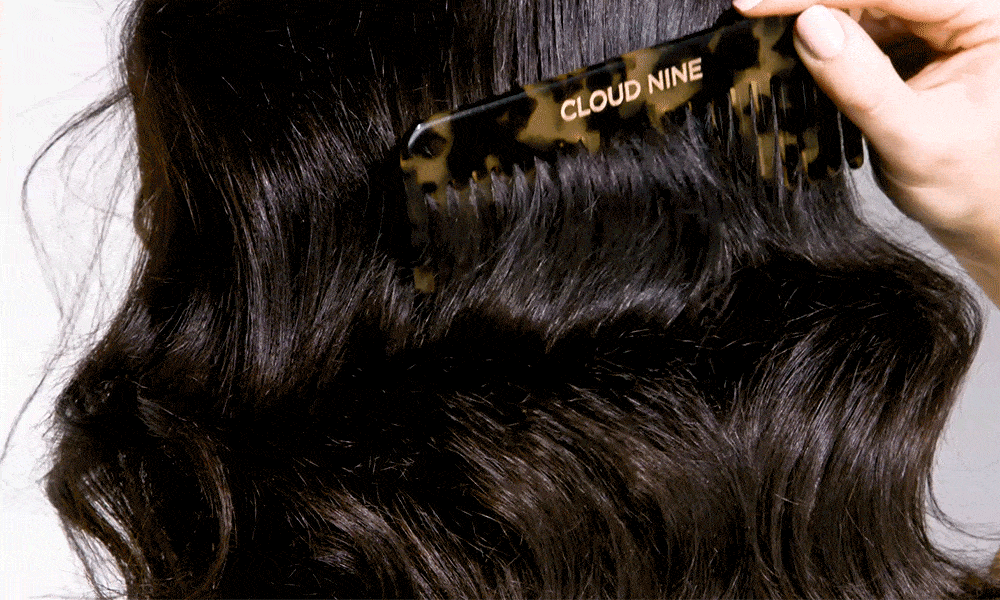 FOR LESS BREAKAGE WHEN WET

As wet hair is more fragile and prone to breakage we recommend combing your wet hair with our Luxury Texture Comb. The kind to hair, wide teeth of this comb will prevent forming knots that will result in breakage and damage, whilst gliding through swiftly and easily.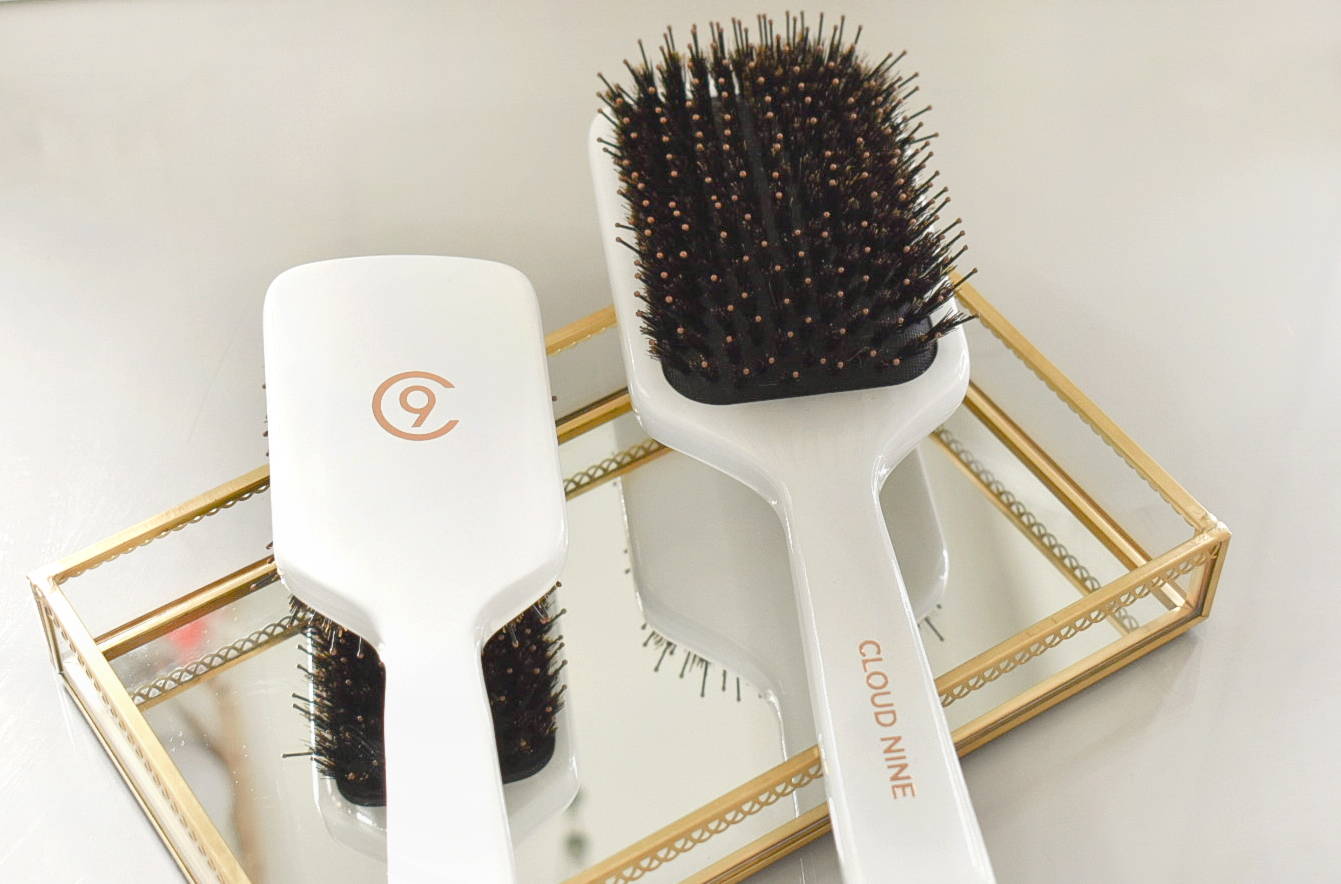 HEALTHIER HAIR FROM ROOT TO TIP

Our luxurious Boar Bristle Paddle Brush has been designed to be kinder to the hair and the scalp, so you can brush without worrying about excess breakage. The soft boar bristles help to disperse oil from root to tip for healthy hair which lasts longer in-between washes. Kinder to your hair, kinder to the environment.
Award winning STYLING TOOLS

Our product range is multi-award winning making it into the Hair Hall of Fame.