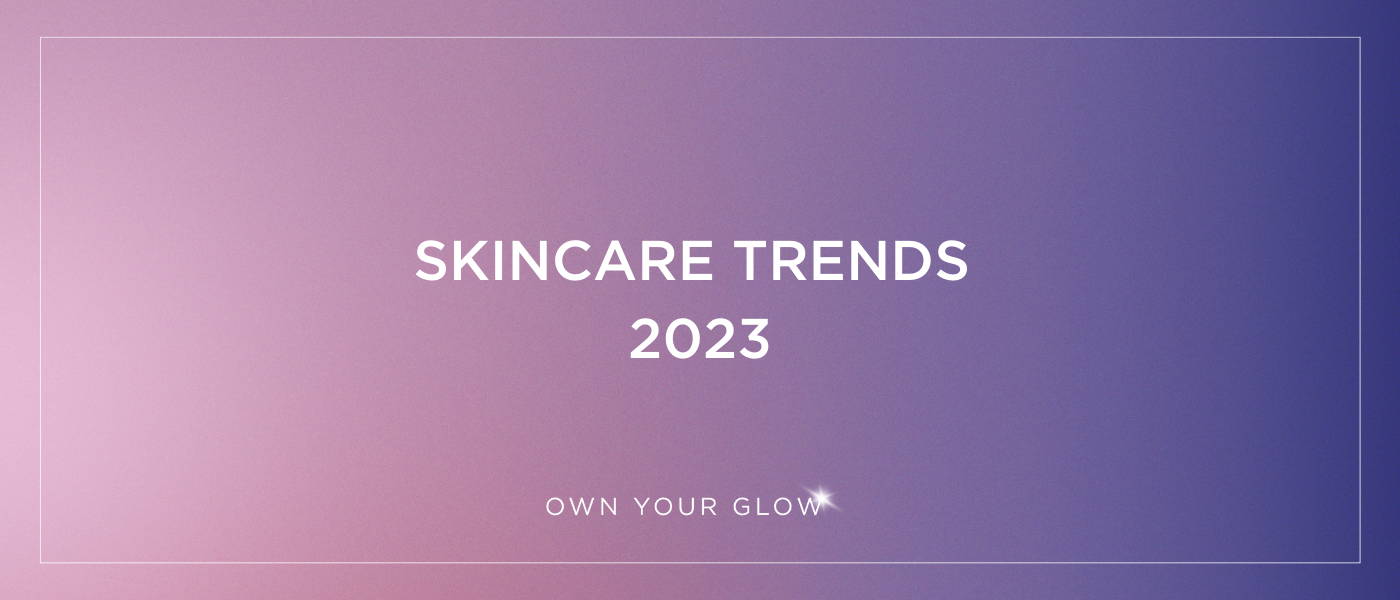 Can you believe it – it's 2023. The first week back at work is almost under our belts, back at the gym, everything aches, your favourite jeans are slightly too tight, and you're knackered already. On a positive note, hopefully you indulged over the Christmas period and ate, drank and slept to your hearts content. If one of your New Year's resolutions is to up your skincare game, you've come to the right place. Let's look at what we expect to see in the skincare space in 2023.
Niacinamide
Whether you can spell it or not, Niacinamide is continuing it's reign this year. Niacinamide or Nicotinamide is a form of vitamin B₃ and has many benefits for the skin, including minimising redness, protecting against sun damage and treating hyperpigmentation.
Niacinamide comes in many forms and products so shop around to find the best way for you to slot it into your routine. We recommend The Ordinary Niacinamide 10% + Zinc 1% - the 1500 + 5-star reviews speak for themselves.
---
BEAUTY TECH
A skincare space we at CLOUD NINE are especially excited for. We are all professional self-carers now. We love an in-house spa night, and this love of super-pampering isn't slowing down in 2023. At - home devices such as vibration therapy and LED light therapy will continue to become even more popular for helping to achieve your best skin without the need for expensive, invasive treatments.
That's where CLOUD NINE BEAUTY comes in. We have researched the best, most effective therapies in advanced skincare technology and developed three electrical skincare products. Targeting the most common anti-aging and complexion concerns for simple, non-invasive treatments from the comfort of your own home.
Head to this link to explore our devices in more depth and get that 2023 glow.
---
Menopausal skin
We love to see it. Finally, menopause is getting the attention and education it deserves. We all know the stages of puberty skin, maybe even pregnancy skin but who's talking about menopausal skin? During menopause, hormone levels are all over the place and these imbalances can cause complexion upset. "During menopause your skin can become dryer, duller more sensitive and thinner, while repair takes longer because your cells are multiplying slower – this means blemishes will take longer to heal, and marks left by breakouts will hang around longer."
No.7 has collaborated with over 7000 menopausal women to develop a No7 menopause skincare range to help target the visual signs of reduced oestrogen and collagen in skin. Boasting that "after using the range, 87% of women felt more in control of their menopausal skincare journey, and 83% would switch from their usual skincare routine*." *Consumer studies after using full range
Paula's Choice has a range of skincare targeting a prime concern amongst perimenopausal and menopausal women—oestrogen deficient skin.
---
Body care
With all this focus on the face, it can be easy to forget the rest of your body on the quest for great skin. Bacne, bloating, oral healthcare, and razor bumps – taboo no longer! Not only are we talking about these incredibly normal concerns, we are tackling them head on and proudly. There are now solutions to problems you never thought possible.
Example a) did you know you can buy anti-friction sticks that stop the friction from body parts that rub against each other (and leave skin sore and irritated), this multi-use stick can be applied to thighs, toes, arms, and elbows to prevent unwanted chafing. Summer + shorts = we are armed and ready.
---
No-tox treatments
We are seeing a step away from maximalist botox and fillers and seeing a nod to less invasive procedures (see tech above). It's all about tweakments. Mini tweaks here and there to keep the wrinkle wolf from the door, if that's your goal.
---
Minimalism
Streamlining your skincare routine – goodbye slugging. We want a quick, easy, all in one skincare product which is both effective and fast. Say hello to our Rejuvenate. A six in one device. Deeply cleanses, tightens, and lifts the skin while treating mild to moderate fine lines with wrinkles with light, heating and cooling therapies, and electro- stimulating massage. Find out more here.
---
By

Millie Rae

,


06th January 2023