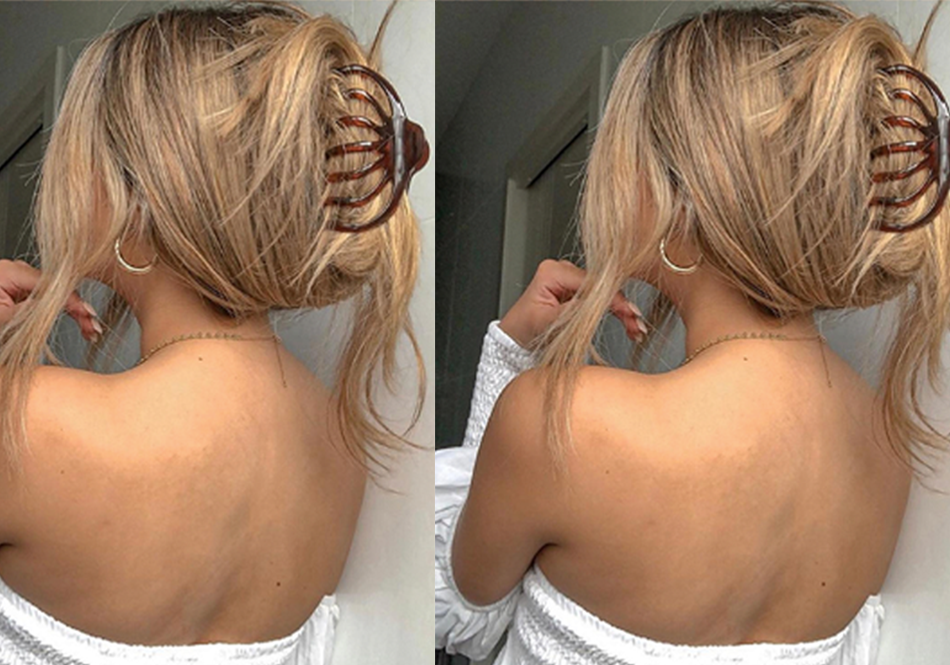 We are over 2 months into lockdown life and if you are anything like us over at Cloud Nine HQ our roots are beyond help. The re-opening of hair and beauty salons cannot come soon enough. There is hope however as we are slowly starting to see light at the end of the tunnel, with some normality in the near future. If you are back in the office before you are back in the salon chair, we've got some hairstyle inspiration for you in the interim.
THE MESSY BUN
The humble messy bun. It's a scientific fact that 80% of girls reading this are currently sporting one. It's become the lockdown style of choice and for good reason. The textured bun is a great way to disguise your desperately grown out roots. Grab your dry shampoo and let's get into it. Brush through your hair and get rid of any knots or tangles beforehand.
Spray dry shampoo into the roots to create texture and lift.

Pull your hair up into a high ponytail and begin twisting the hair around and into a bun.

Secure the bun with a hair bobble.

Dependent on how messy you want the style to be, begin gently unpicking strands of hair around your face to frame it.

Start to loosen the hair in the bun and unpick it gently.
THROW IT UP
Throwing your hair up and into a large butterfly style clip is a super-fast way to make it look put-together with minimal effort required. You don't need any tools to create this look. All you need is a cute accessory. Loosen a couple of strands around your face and you're good to go.
I WOKE UP LIKE THIS
Do you have a habit of waking up for a 9am Zoom call at 8.57am? Try sleeping with your hair in loose plaits. Wake up and undo them quickly. Separate the waves with your fingers or our Luxury Texture Comb (needs to be wide-toothed or you will summon the frizz.)
Beachy waves with no heat or styling time. Ideal.
---
By

Millie Rae

,


02th June 2020