We love a good wedding at CLOUD NINE HQ and while we are enjoying the build-up to Christmas, we can't help but look forward to wedding season at the same time. 
In six months we will be at the beginning of the 2023 weddings and according to skincare experts, there is no better time than right now to start the skincare prep...
---
six months before the big day
Vitamin C and/or retinol will be a great addition to your skincare routine if you don't already use them. Beginning an AM and PM skincare ritual is the perfect way to introduce your skin to new products and create a new self-care routine ahead of your big day. Vitamin C can be used in the morning in the form of serums or moisturisers. Vitamin C can vary in strength and make skin more sensitive to sunlight so whatever strength, don't forget to use an SPF. Retinols at low doses can be used in the evening once or twice a week, discuss with a skincare expert to find the right routine for you. Low-dose retinol is the best to begin with so your skin can adjust and you can gradually build up the strength if you need to over the next six months. The combination will leave skin brighter, clearer improve smoothness and hyperpigmentation. Again an SPF is a must when you introduce retinol to your routine.
---
*If you are considering injectables, filler, peels, or any other advanced skincare, now or up to 12 months in advance is the time to start. Do your research and find a qualified skincare expert to create a pre-wedding plan that works for you. You can discuss your expectations for the day, the results you would like to achieve and any worries or concerns you might have.*
---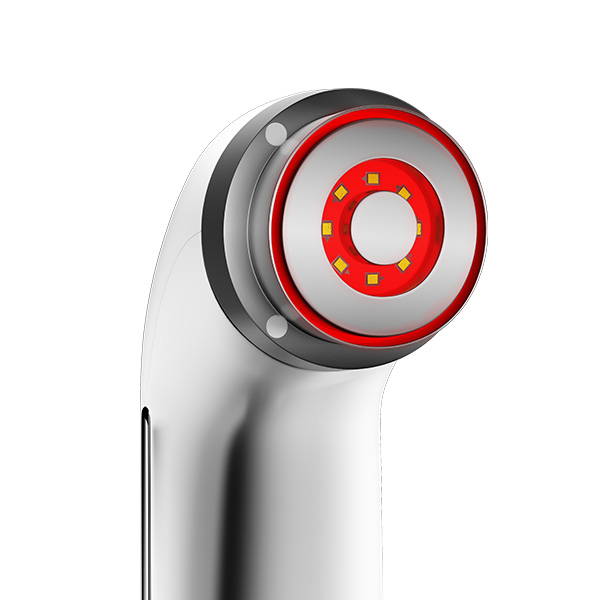 Cleanse, clear, and care for your skin using CLOUD NINE Rejuvenate. Rejuvenate has six settings in one device to suit your unique skincare concerns. A double cleanse ensures you are giving the skin a deep clean. The first cleanse is to remove any impurities and SPF from the day and the second is to deeply cleanse the skin leaving it prepped and ready for the rest of your routine. Use Rejuvenate's cleanse setting with your favourite cleanser to ensure a gorgeous deep clean. Use Import to allow skincare to be deeply penetrated into the layers of the skin to ensure maximum efficacy. Additional settings include Eye Care for the delicate eye area, EMS to firm and tighten the skin, and colour therapy for fine lines and wrinkles and acne, and blemishes. Create your advanced skincare routine from the comfort of your own home.
---
3 months before your wedding
Hydration, hydration, hydration. You have kickstarted your glow by using Vit C and retinol and now it's time to introduce some super hydrating products into your routine. The first step is to achieve the glow from within by making sure you are drinking enough water and eating a balanced diet. Try serums with hyaluronic acid, it holds five times its weight in water and penetrates deep into the layers of the skin to give skin the hydration boost it needs - resulting in glowing, gorgeous skin.  
---
*Diet and lifestyle impacts the skin from within. Ensuring you are getting your five a day, staying hydrated, and keeping active will show on the skin as much as sugar, alcohol, smoking or too much sun will so keep a healthy balance and you will see the results.*
---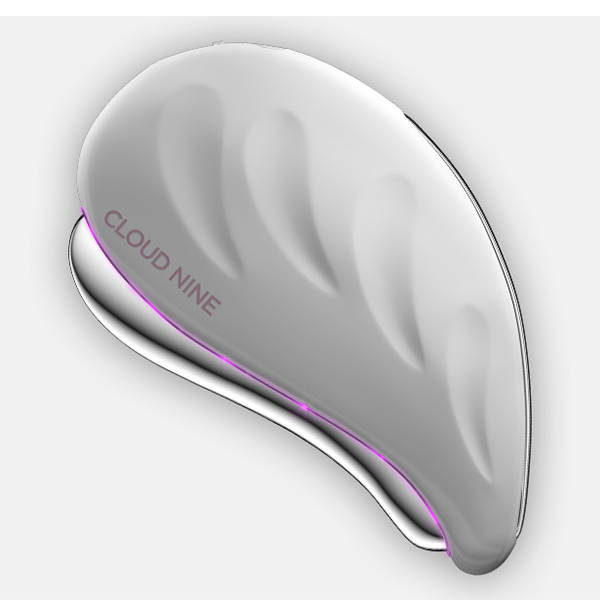 De-stress and detox the skin. Redefine lifts, firms, and detoxes the skin from within. The unique shape is inspired by Gua Sha and combines light, temperature, and detoxing therapies to purify and regenerate skin cells with lymphatic drainage. Sculpt and tighten with electro-muscle stimulation, and target lines and blemishes while nourishing the skin with Red, Blue, and Purple light therapy. If your skin is prone to blemishes, acne breakouts, or is stressed out, Redefine is a gorgeous addition to your skincare routine.
---
six weeks before the wedding
Using a hydration mask once a week now will supercharge your hydration efforts from here. After spending the last few months finding the perfect routine for your skin, now is the time to stick to the products you know and love and don't experiment anymore. Skin can become irritated and this is the last thing you want to be thinking about as your big day approaches.
---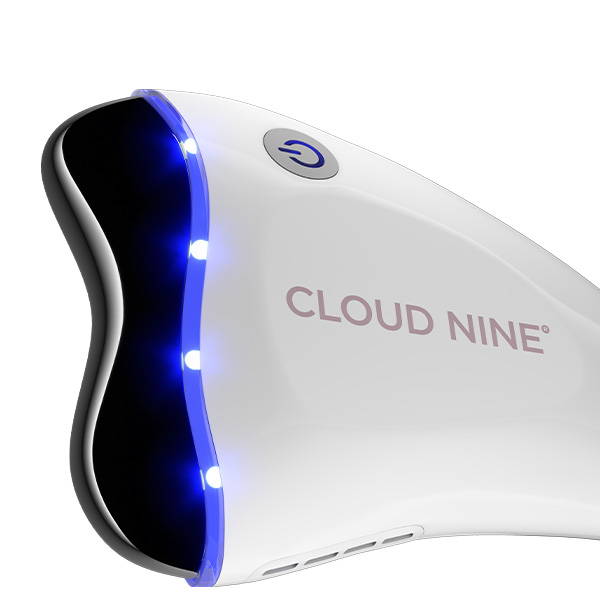 Stimulate and restore the skin with CLOUD NINE Revive. Revive uses light and temperature therapy combined with a massage tool inspired by Gua Sha to light, sculpt and contour the face and body. Use your favourite skin care for an invigorating morning massage to liven up the skin before makeup or wind down on an evening using a soothing, relaxing oil for a massage before bed. Check our our beauty pages for the results you can expect to see.
---
One week before the wedding
Retinol can be removed from your routine now and you can focus on your hydrating products. To keep skin, smooth bright, and in perfect condition for wedding makeup.
---
the night before and the morning of
Get your wedding party together and pamper the skin the night before for a gorgeous double cleanse, massage, mask, serum, and moisturise routine. Use your favourite skincare and CLOUD NINE beauty device for a final finesse before bed.
Wedding morning get the eye masks out de-puff, cool, and wake the skin up in prep for wedding makeup.
And that is it, the big day has arrived and you are glowing and gorgeous!

---
By

Suzi Scott

,


02th December 2022