Touch Technology
Instant heat. Instant style.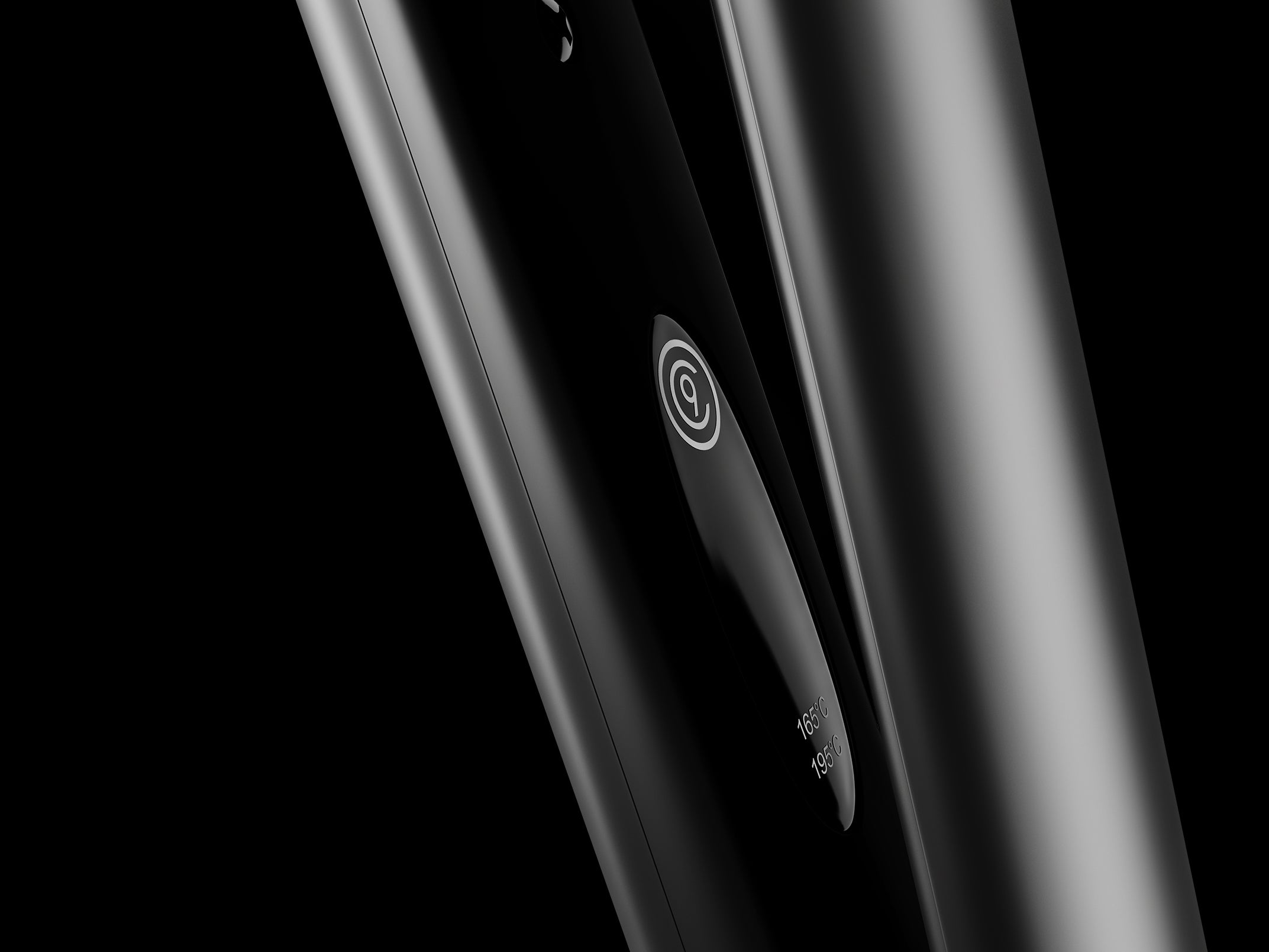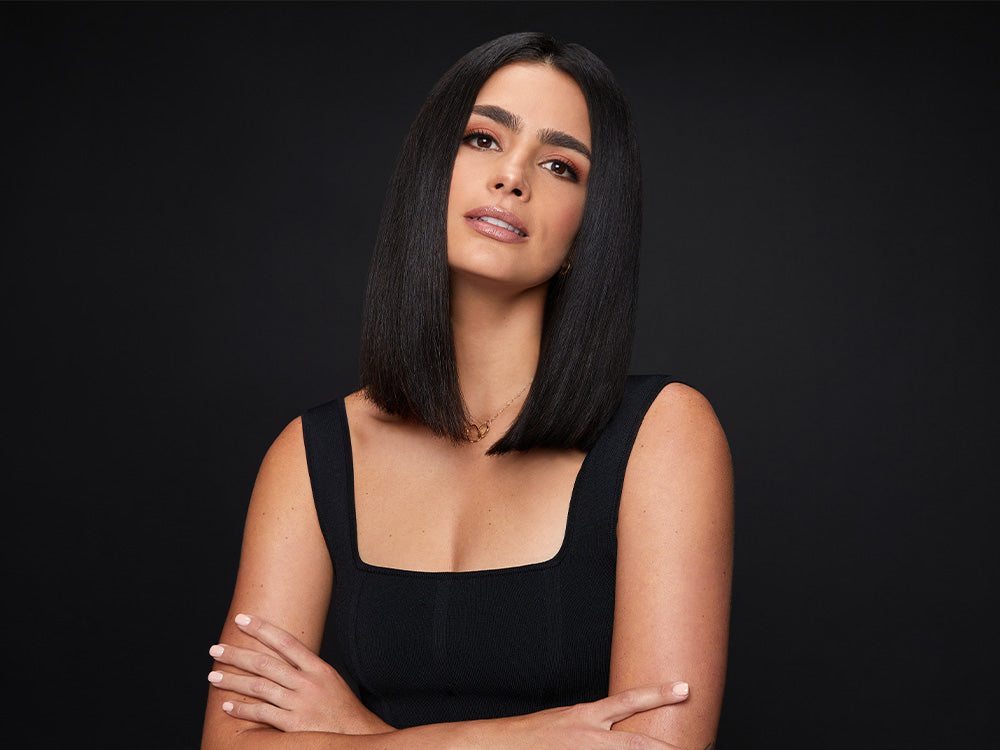 Get the style you want, faster. Our exclusive Touch Technology lets you control heat with a touch. Press the plates together to turn on. Press them two times to raise the temperature to 195°C and three times to lower it down to 165°C.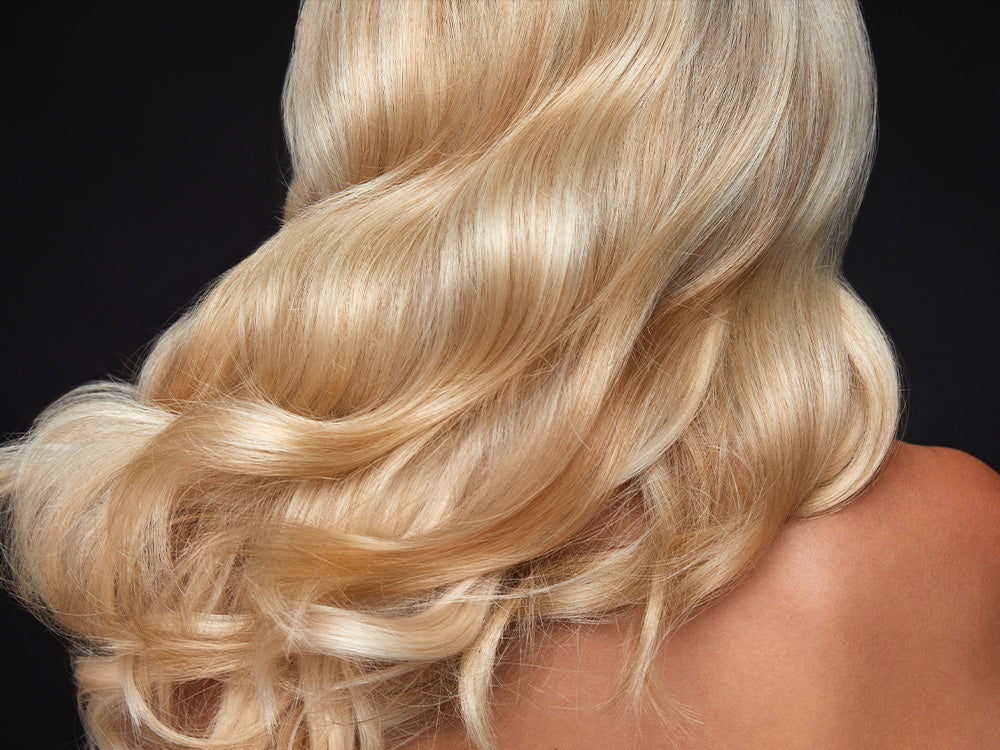 Variable Temperature Control
Work smarter. Not hotter.
When it comes to heat, less is more. So the Touch Iron has Variable Temperature Control from 165°C to 195°C. For a range of hair types. Meaning you can style at the safest temperature that works for you. Because no hair is the same.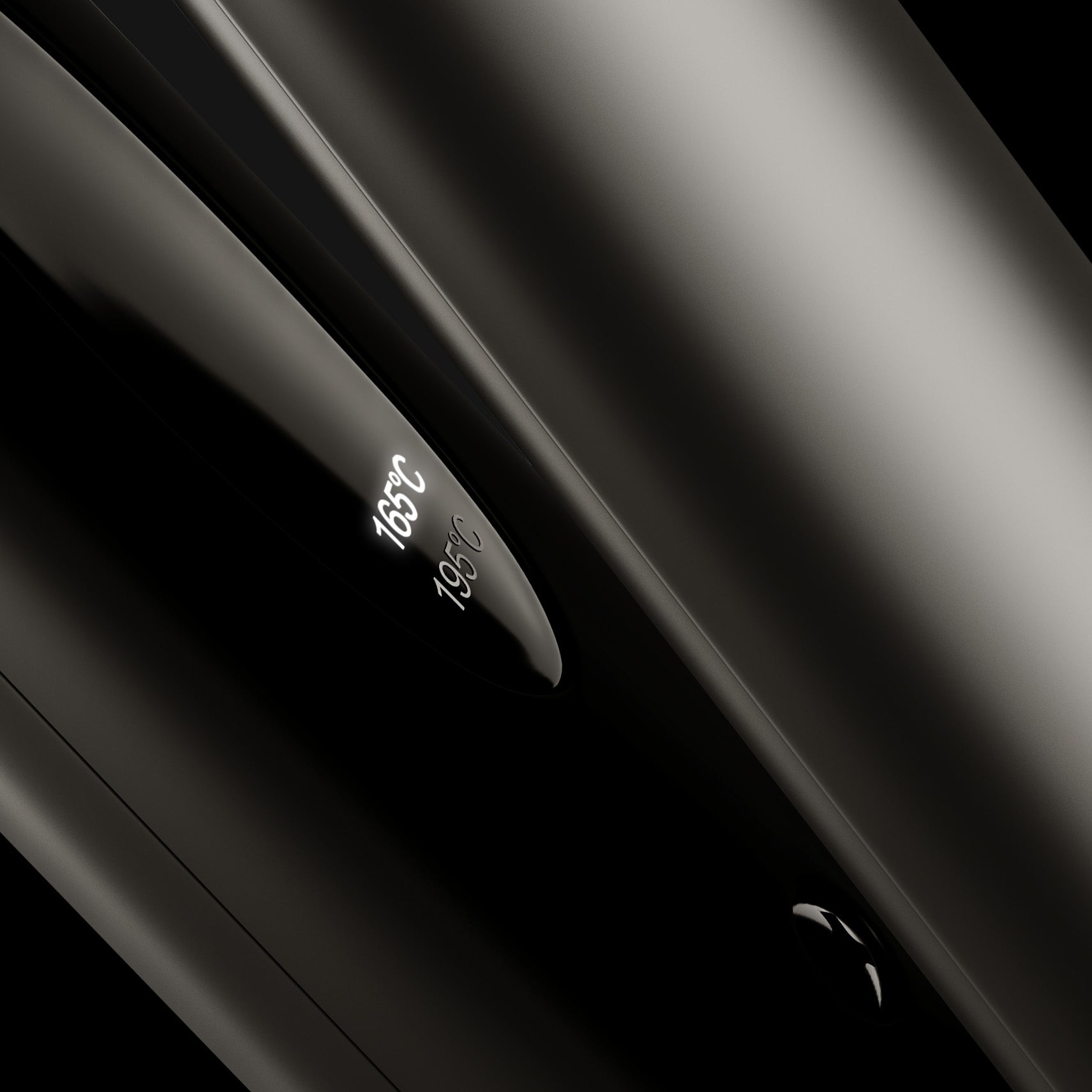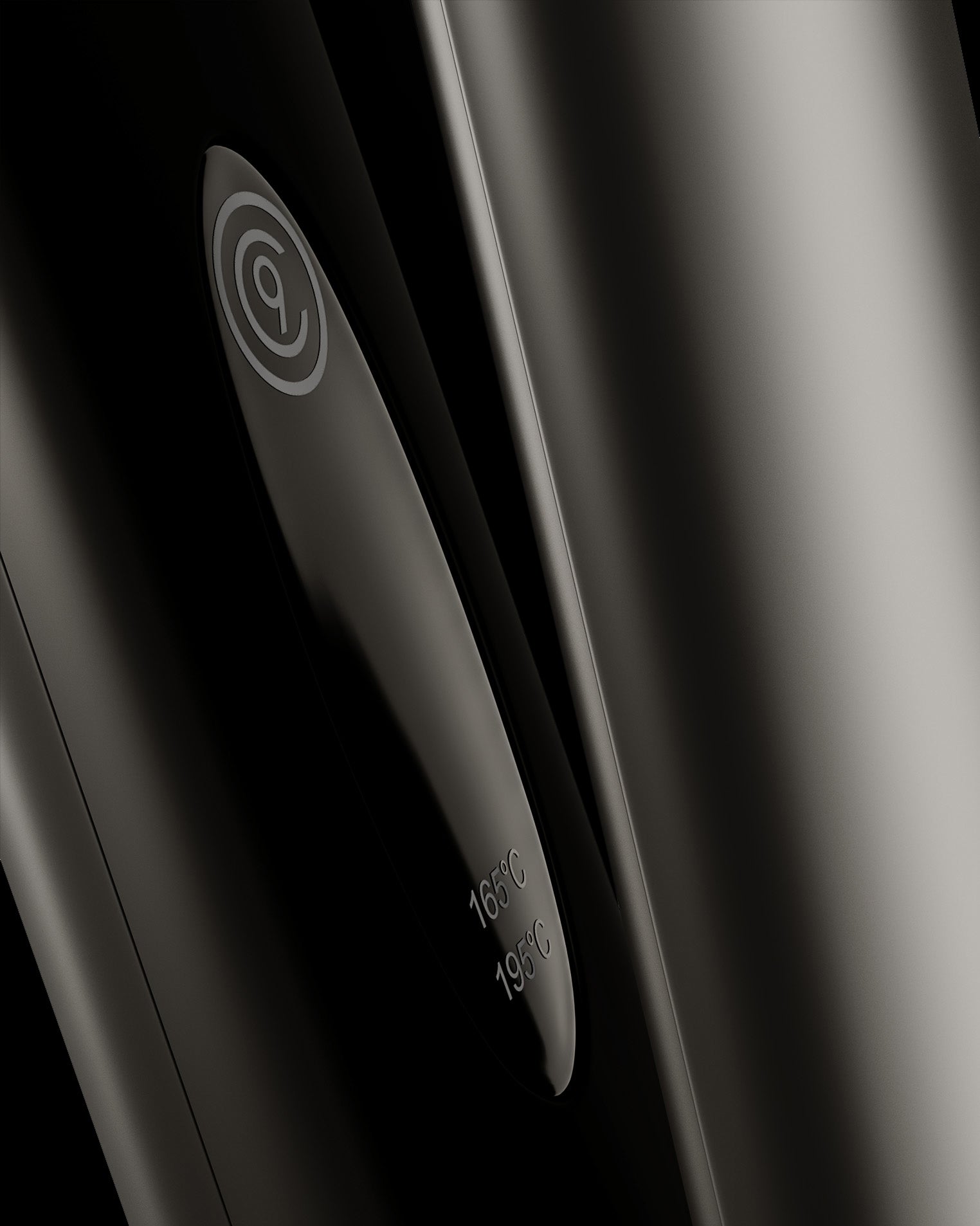 Hibernation Mode
Individual style. Intuitive switch off.
Forget the worry of forgetting to turn off your styling tool, with Hibernation Mode. Once a tool has been inactive for 30 seconds, the safety feature will kick in and your tool will automatically switch itself off.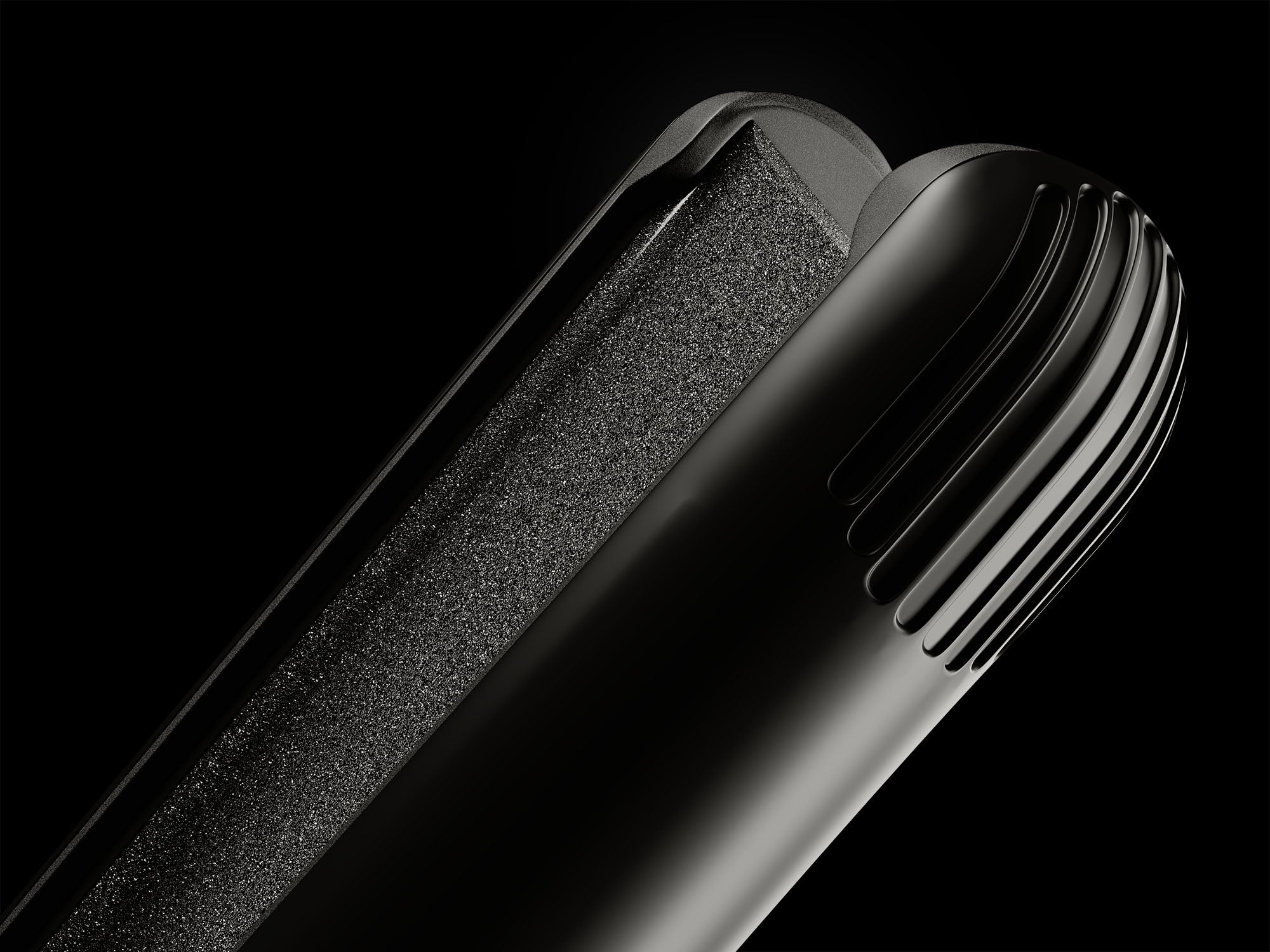 Floating Plates
Plates that cushion, not clamp.
We're clamping down on clamping hair, with Ceramic Floating Plates. Designed with Spring-Flex Technology™, plates adjust when closed. To cushion the impact of styling. And put an end to split ends.
and so much more...
Predictive heat technology.
Ensures heat is evenly distributed across your CLOUD NINE hair straightener. Precision for effective styling.
Recycle tools. Not style.
When it comes to styling, we're all about sustainability. So while we're revolutionising styling tools, we're also recycling old ones. Looking good never felt so good.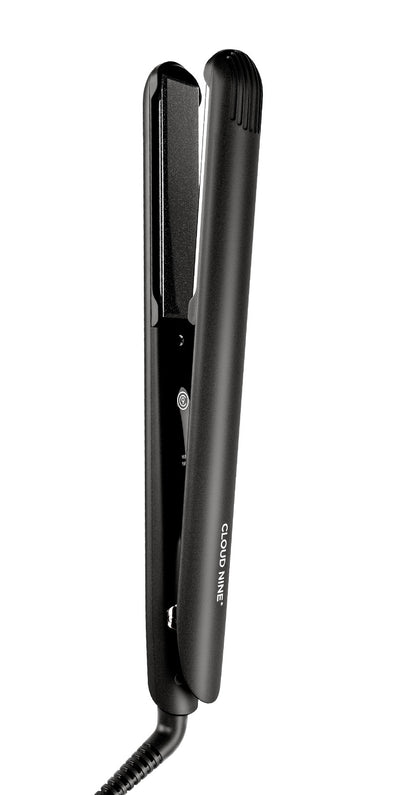 Minerals that work miracles.
Sericite. Meets Tourmaline. CLOUD NINE'S signature duo infused in all hair styling tools to lock in moisture.
Protective Guard.
Guard your surfaces and protect your plates against heat damage and wear and tear.
Over300+awards won globally
Awards
Our goal: Unstoppable style. Revolutionary technology. Our products are designed with your hair in mind. It's why we've won over 300 awards and counting.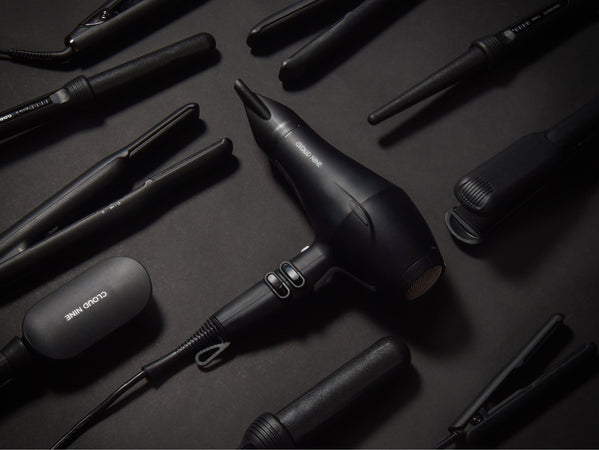 Level up your style
Achieve any look with our range of styling bundles and save up to £70.
" The Ferrari of the haircare world "

The Touch Iron
Protective Guard
Ideal For: Busy lifestyles
Hair Type: All hair types
Temperature: 165/195°c
Temp settings: Variable
Hot Within: An instant
Cord Details: 2.7M
Voltage: 200-240v
Weight: 0.43 Kg
Does The Touch Iron have an automatic turn off?
Style easy, after 30 seconds of inactivity, the Iron turns off automatically to protect your surfaces.
What is the size of the plates?
The plates are 1 inch wide.
Should the plates touch on my Touch Iron?
We have created our floating plates to glide over the hair rather than clamping down, this is to ensure that hair is not damaged. When the irons are switched off there will be a slight space between the plates when placed together, however once they are switched on, this gap will reduce and they will glide smoothly over your hair to create some amazing hairstyles.
How should I store my Touch Iron?
Only put your Iron away when the plates are cool and keep the plug away from the plates as this can cause scratches. Your iron should be fully cooled after usage and stored using the protective guard. We recommend you do not wrap the cord around the iron.
Is there an on/off switch?
No, The Touch Iron turns itself off when it's not being used after just 30 seconds. You can turn it on by touching the plates together once.
Go on. Tell them what you want.
Follow the Unstoppable
Check out @cloudninehair for the latest trends, advice, and product drops.