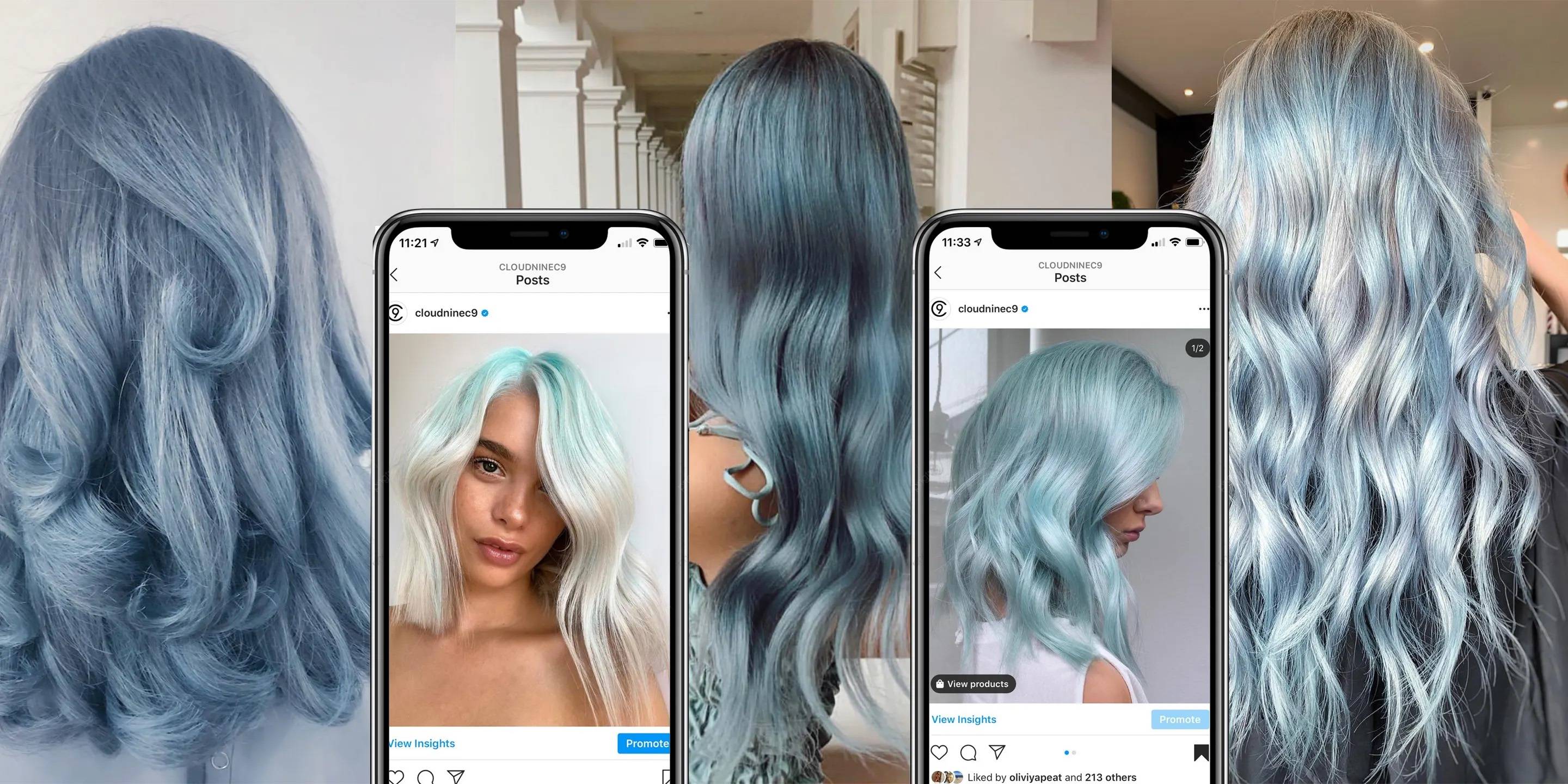 In honour of our Limited Edition Kind Collection in aid of Mind, we are bringing you some blue hair inspiration.
Make sure you tag us in your Aqua inspired hair looks on the gram @cloudninec9
1. If you're considering dyeing your hair, be sure to choose a colour that represents you and your lifestyle, whether you opt for a natural shade or something more adventurous. For those who like to add a hint of blue to their tresses, keep in mind that because red dye is made up of larger molecules, it can rinse out faster than other colours.
2. If part of the hair colouring process is going to involve bleaching your hair, be sure to take extra care as this can leave your hair feeling dry. Also be sure to use a good quality hair dye or to have your hair coloured in a professional salon.
3. Always look out for special shampoos and conditioners that are designed to be used on coloured hair and wait at least 48 hours after colouring before you wash your locks to ensure the dye has had sufficient time to absorb.
4. Always take extra care when conditioning the bottom section of your hair, (from your ears down), as the ends are likely to be a few years old and as a result can be more sensitive to potential damage.
5. Try not to rinse your hair excessively after it has been dyed and use cool water as heat can cause the dye to rinse out faster.
6. When styling your hair, brush or comb it gently as hair tends to be more fragile after it has been coloured.
7. The chemicals in swimming pools and the salt in the sea can strip your hair of colour so avoid going swimming just after colouring your hair or apply a colour protector in case your locks get wet.
8. The Original Iron Pro is ideal to use on coloured hair as it features the Revive mode. The Revolutionary Revive Mode works to minimises friction, vibrating at 8,000 times a minute at the controlled temperature of 150°C to maintain style for longer while restoring hair's natural health.
9. Sitting in the sun or using a tanning bed can fade your hair – our Magical Potion offers UV and heat protection.
We hope these tips help keep your coloured locks in shiny, smooth condition!
---
By

Millie Rae

,


07th September 2020