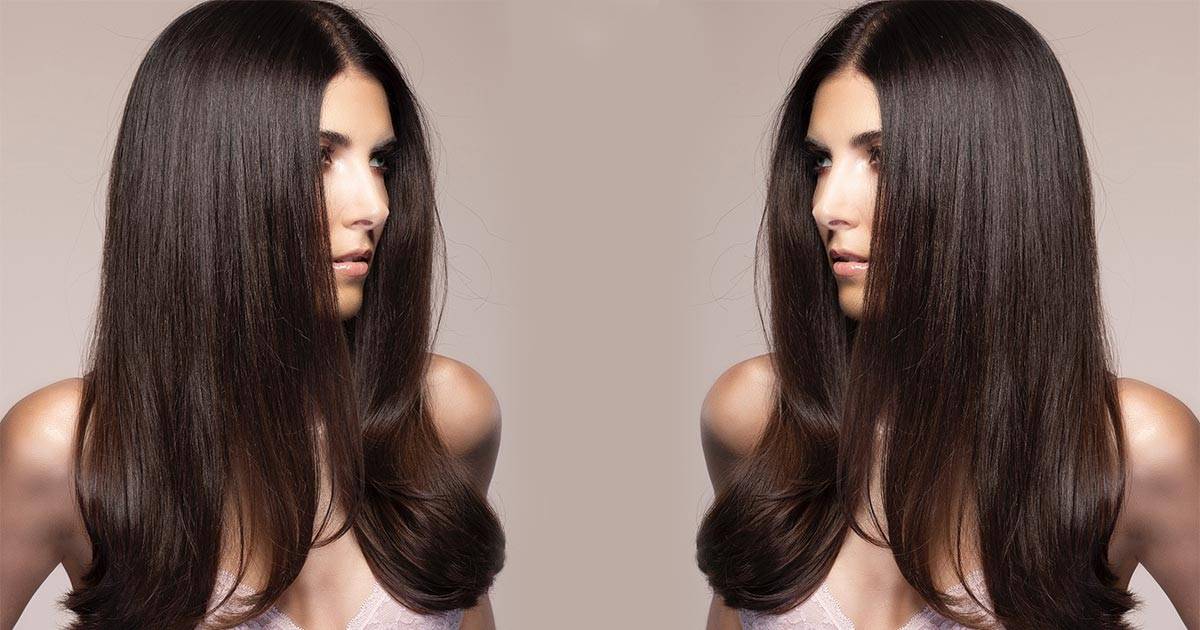 Just as we would religiously use skin products to address the issues with our skin, we should also be using products specifically targeted to promoting a healthier scalp.
Often ignored, your scalp could be at the root of all your hair growth problems. From itching to sensitivity, flaking to irritation and lots of excessive oil and grease, these can all be signs of an unbalanced and unhealthy scalp.
There are many benefits to looking after your scalp. Detoxing your scalp will help to rejuvenate and renew the hair follicles, improve scalp circulation by bringing oxygen and nutrients to the roots of the hair and create a perfect environment for natural hair growth. By nourishing and cleansing your scalp regularly with oils and treatments, this will also help to prevent the need for everyday shampooing. This might just be the answer to all your hair growth problems! You can thank us later.
What's more, continued styling with Cloud Nine means you can also achieve healthier hair thanks to our renowned Kinder Styling Technology. We've developed the science behind glossy, long-lasting style without unnecessary heat damage. Featuring Innovative Temperature Control, Smart Tech Technology and signature Mineral-infused ceramic floating plates, our Irons lock in moisture, seal the cuticle layer, reduce split ends and breakage and are proven to be kinder to the hair.
It's a no brainer that a healthy scalp should be clean and clear, so here are our top tips to help your scalp live it's best life.
3 TOP TIPS
1. YOUR DIET IS IMPORTANT- Full-fat dairy products, foods with high sugar content and spicy dishes can all aggravate your scalp. If you suffer from a flaky or irritated scalp, your diet could certainly be exacerbating the problem.
2. TAKE YOUR VITS- The best vitamins which have been proven to stimulate hair growth and the balance of your skin hormones on your scalp are Omega 3 and co-enzyme Q-10. So, get stocked up!
3. CALM DOWN & RELAX- Stress can have a huge impact on your health, and the same goes for the impact on your scalp. Stress spikes cortisol levels, which in turn increases sebum production which can disrupt the skin's barrier and trigger irritation. This could contribute to a flaky, greasy or sensitive scalp. If you're prone to stress, make sure to take some time out and relax.
OUR FAVOURITE SCALP TREATMENTS ATM:
BUMBLE & BUMBLE SCALP DETOX £25.00 
Refresh your scalp and clear it from build up with this gentle cleanser from Bumble & Bumble. Infused with Micellar water, Panthenol and Salicylic acid these help to reduce over-drying and removes pore-clogging debris and dead skin cells, leaving your scalp feel renewed and healthy.
---
GROW GORGEOUS SCALP DETOX £28.00
This scalp detox contains a unique blend of minerals that moisturize the scalp and help absorb any excess sebum. It also contains Pomegranate fruit enzymes which gently remove the outer layer of dead skin cells and act as a natural exfoliant creating the perfect environment for growth.
---
KEIHL'S DEEP MICRO-EXFOLIATING SCALP TREATMENT £20.00
This micro-exfoliating scrub formulated by Apricot and Argon exfoliators by Keihl's has been developed to control dandruff and loosen flaky build up. In turn, this helps to stimulate a healthy turnover on the surface of the scalp, getting rid of build-up and leaving your scalp conditioned.
---
By

Millie Rae

,


20th March 2019