Our Premium Collection has got everyone talking. But don't let us tell you how much you need these fierce tools in your life…YOU have spoken.
We see you, and we are LIVING for all of your comments, feedback and the love you are sharing for The Premium Collection.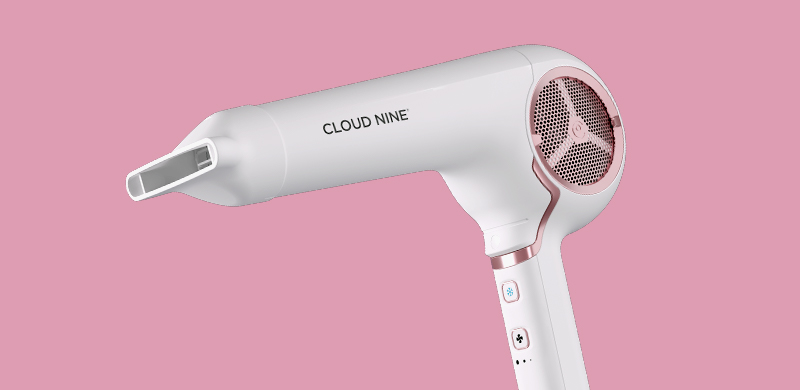 The Airshot Pro is our fierce new hairdryer and part of our Premium Collection.
We wanted to create a hairdryer that reduced the impact on the environment but without a compromise on style. The Airshot Pro is a powerful, lightweight styling tool that uses less wattage. A kinder to the environment styling tool with kinder to hair technology.
The heating element is infused with signature healing minerals Tourmaline and Sericite to lock in moisture and seal the cuticle helping to protect your hair health. Smart Technology works to reduce negatively charged particles resulting in reduced frizz and flyaways while creating 30% more shine. Use the cool shot setting to set your style in place and lock in your look. Super powered style and good for the planet - what's not to like?
"Best hairdryer I have used in a long time very powerful"
Michelle, 18 February 2021, Feefo
"Leaves my hair feeling silky soft - its so glossy"
Rebecca, 18 February 2021, Feefo
"This is such a powerful hairdryer it dries my hair so fast. Pair it with the magical potion and you've got a perfect hair drying routine . thanks c9"
Paula, 18 February 2021, Feefo
"I have a lot of hair and usually get arm ache from having to hold the hairdryer for so long but this is super light! Really enjoy the design of this."
Virginia, 16 February 2021, Feefo
Get shinier, softer, healthier hair now with The Airshot Pro.
---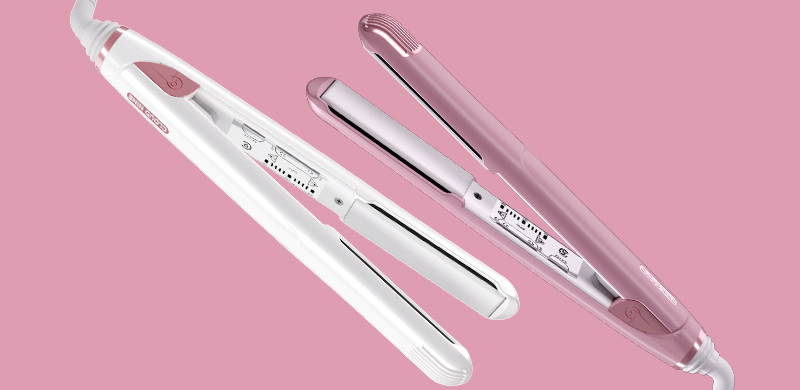 Styling, straightening and giving hair (and us) life. Choose your style in new exclusive colours Pearl or Metallic Pink. Kinder heat styling is always a priority, and the Pro is no exception. The floating plates are infused with hair healing minerals Sericite and Tourmaline for beautiful, glossy shine. Variable Temperature Control and Predictive Heat Technology ensures a temperature that works for you with heat evenly distributed through the plates for precise, effective styling.
We have also introduced our new revolutionary Revive Mode for an in built hair health treatment while you style. Helping to restore hair condition with every use. Simply press the Revive Mode setting to vibrate the plates 8000 times a minute; automatically set to 150 degrees for less friction and pressure on the hair and a lower temperature to help you improve your hair health over time. Salon professional styling from home.
"LIFE CHANGING. I will never go back to anything else now."
Dianne, 2 Feb 2021, Feefo
"I have been using the Pro Irons for a few months now and can see a huge difference in my hair. It has never been silkier and shinier. Definitely recommend for those who want to improve their hairs overall health!"
Sarah, 6 January 2021, Feefo
"Absolutely love my Original Iron Pro. I have seen a real difference in my hairs health since using The revive mode - much shinier and glossier."
Jessica, 6 January 2021, Feefo
"Best straightener I have ever used it's brilliant and straightens my hair super quickly love the revive mode too."
Michelle, 18 February 2021, Feefo
"The vibration mode is brilliant!!!!! Love it."
Olive, 7 January 2021, Feefo
Style your way with The Original Iron Pro.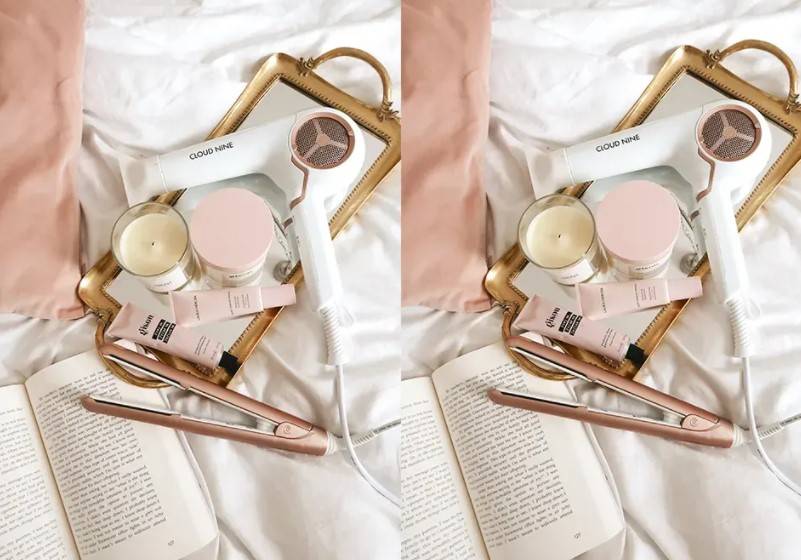 Stunning new colour in shimmering pearl and metallic pink the Pro serves looks and style (get it on the grid):
---
LED Travel Vanity Mirror
Who doesn't love a ring light? So we thought why not have one on our mirror. Completely portable, travel friendly and compact this little beauty is ideal for styling wherever you are. The LED Travel Vanity Mirror comes with a cord to plug in or it can be run with batteries on the go. The dimmer setting allows you to find the right lighting for you (it's all about that good lighting) and the swivel kickstand allows landscape or portrait positioning for touch ups wherever you are.
"The mirror is the perfect size for travelling it has a swivel holder on the back so u can decide if you wish to have it portrait or landscape stood the light is bright perfect for applying make up."
"Super bright and portable. Great if you travel a lot!"
Five star Trustpilot Reviews
Show up and glow up with The LED Vanity Mirror.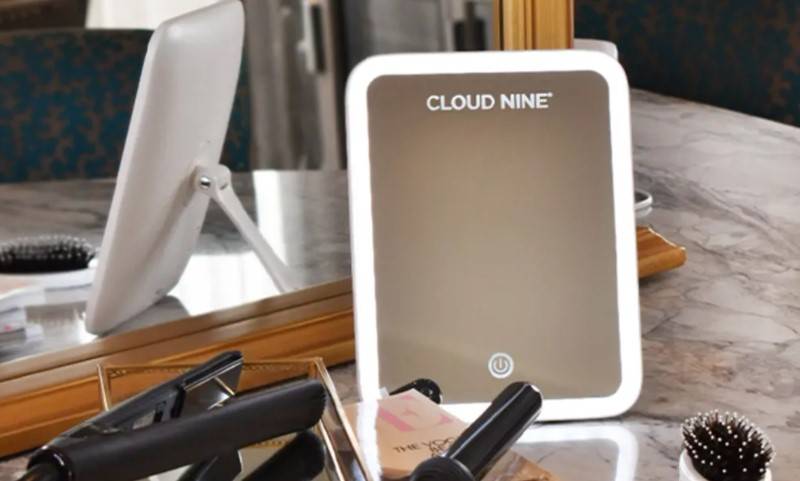 Luxury Boar Bristle Paddle Brush
Kinder-to-Hair and scalp the boar and nylon bristle range of brushes are designed to gently brush and style without worrying about excess breakage for added shine. Soft boar bristles are perfect for brushing out tight curls and waves helping you achieve a big bouncy finish. A beautiful addition to complete your hair styling routine and you love it!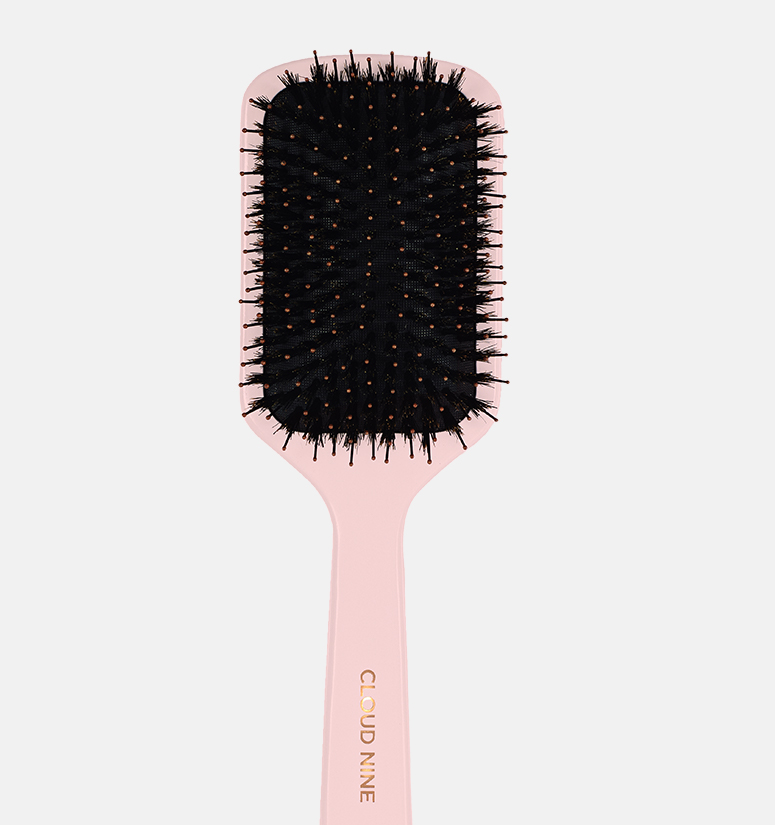 Tell us what you think, we love hearing from you. Tag us and show us what makes you #fiercelyyou.
---
By

Suzi Scott

,


14th May 2021