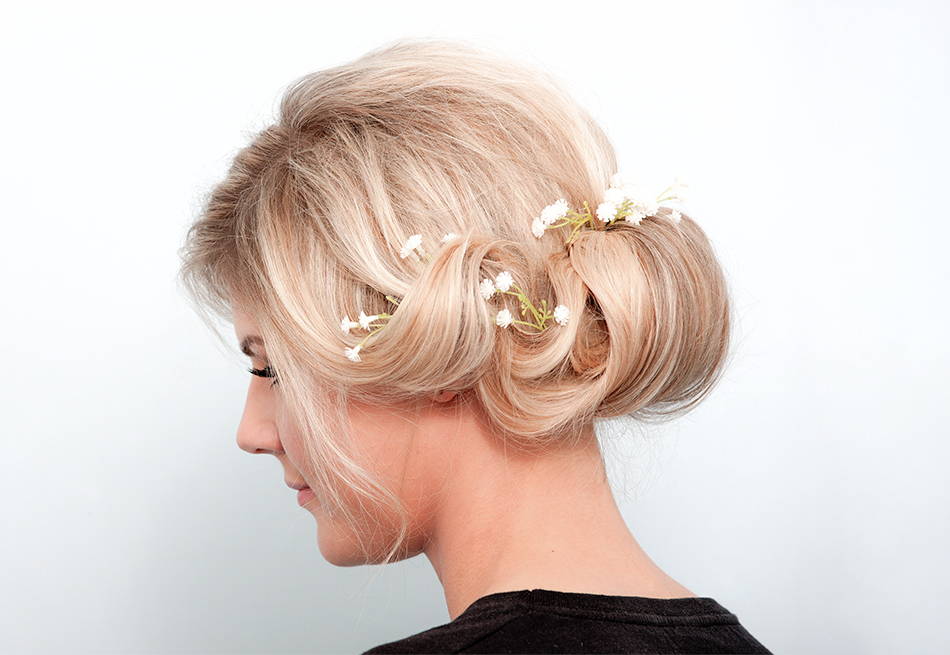 While this style is an emerging trend, it's actually a throwback style from the 1890's. Keep it simple and wear it plain and simple, or add floral accessories for a boho bridal feel.
Step 1
Apply some strong hold mouse into the hair and blast dry in using the Cloud Nine Hairdryer. To create texture, wrap small sections of hair around the Original Wand and scrunch in the palm of your hand to cool and set in place.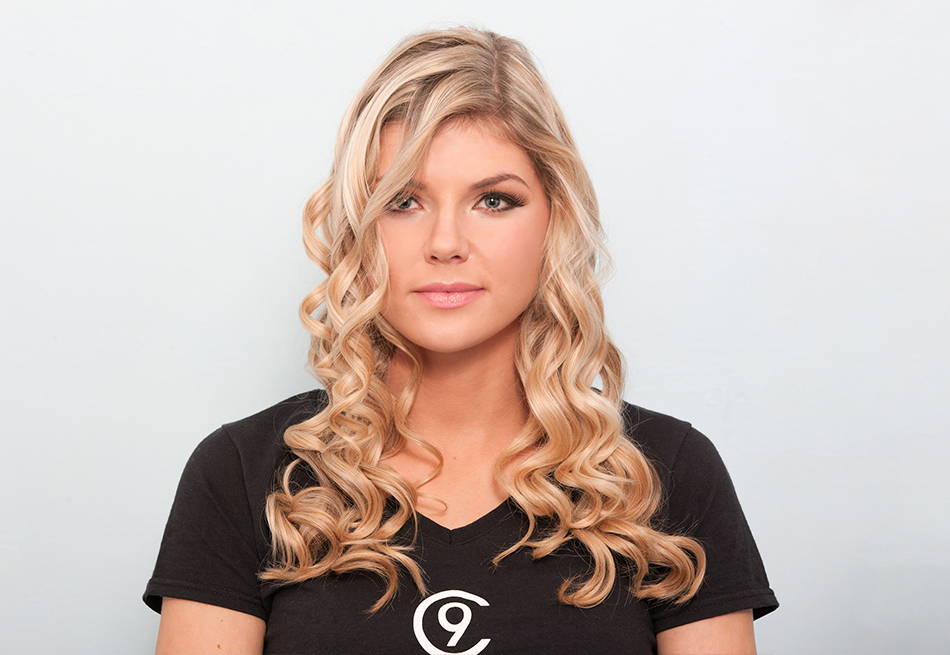 Step 2
Repeat this technique until all of the hair has been curled. Wind the sections of hair at the front away from the face for a softer finish.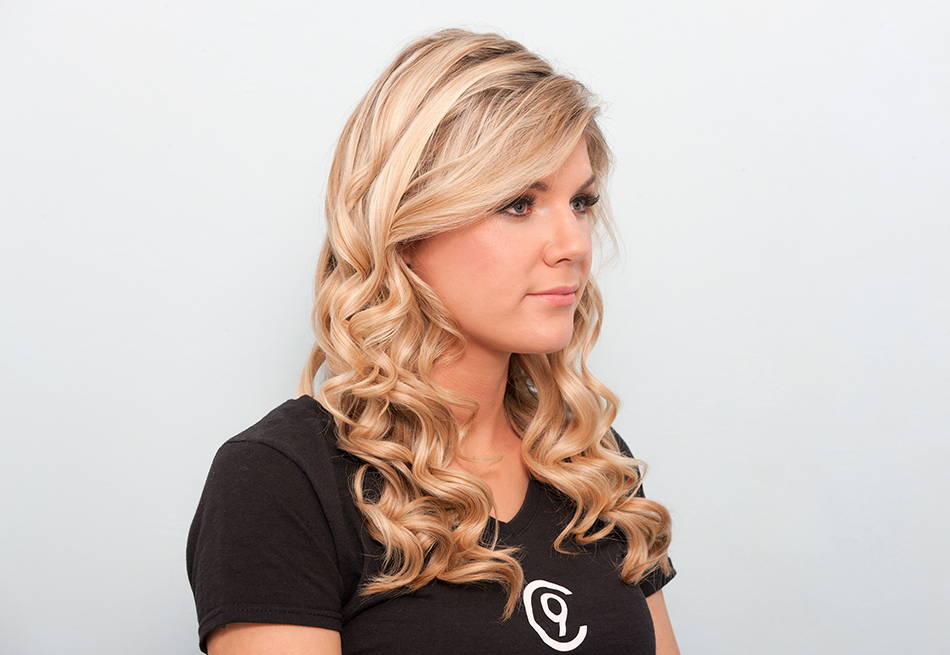 Step 3
Shake out the curls with your fingers and spray some dry shampoo throughout to give the hair a powdery texture.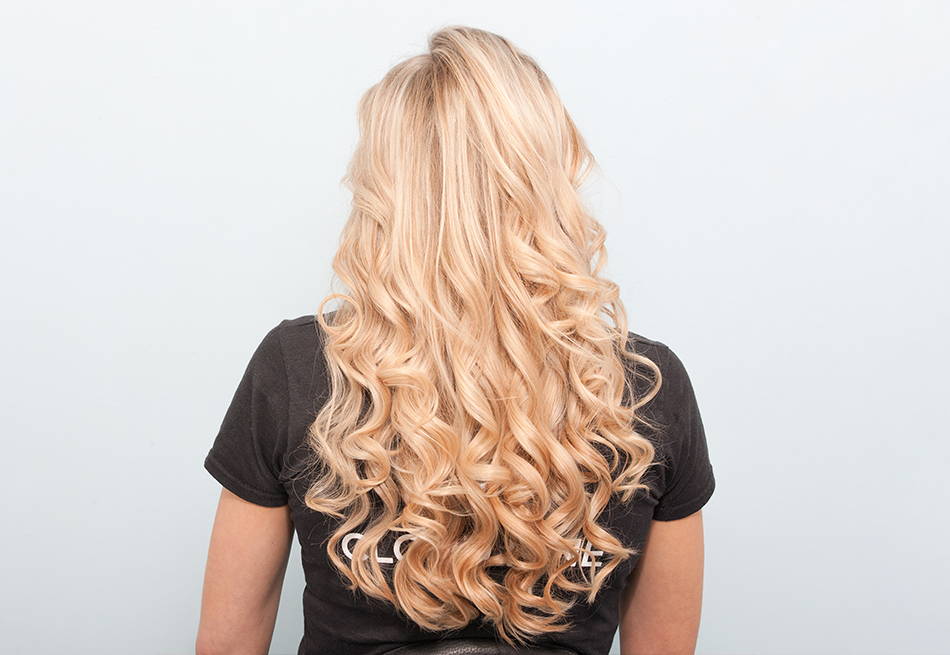 Step 4
Temporarily clip away about 3 inches of the front of the hair then gently back brush the top of the hair using your Cloud Nine Dressing Brush. Using your fingertips, position in place and grip.
Step 5
Tie a small elastic band in the very ends of the hair, and then roll up the mid lengths and ends until you get to the nape of the neck. Roll the hair up in your fingers and secure with grips/pins so that it hugs the head. Soften/ knead the hair to create flyaway hairs.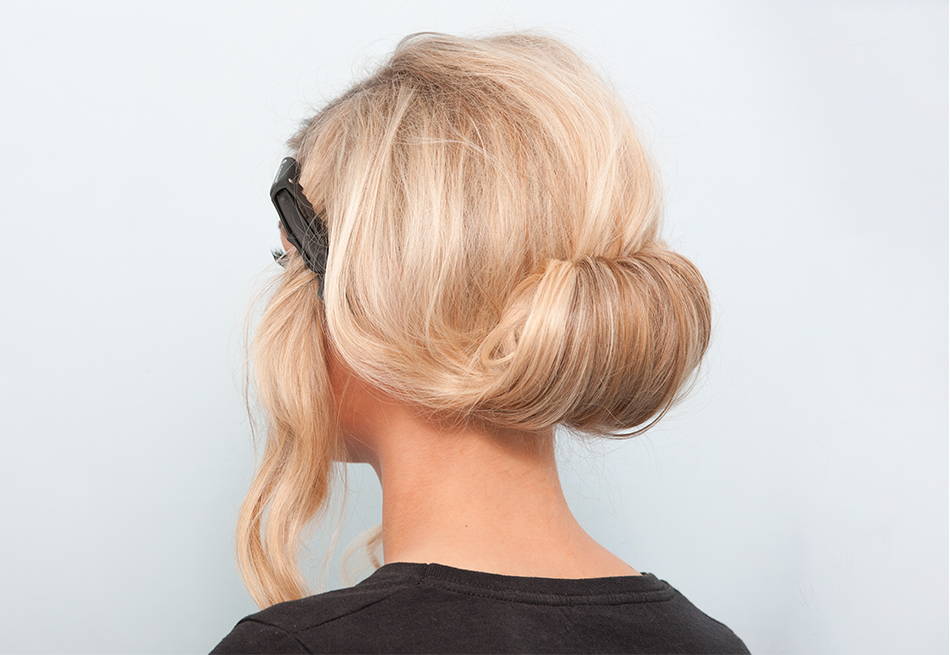 Step 6
Moving onto the remaining front section; softly tease out these curls with your fingers or your Cloud Nine Dressing Brush. Spray with hairspray and lightly encourage back to meet the roll at the nape of the neck. Place flowers to the top of the roll and finish with a dry shampoo or hairspray.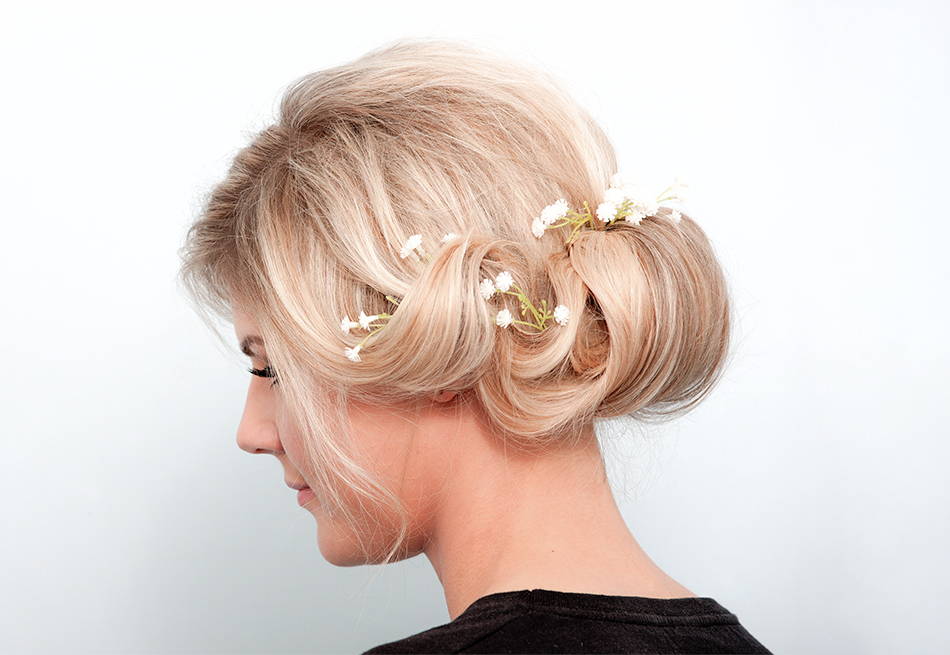 ---
By

James Wray

,


11th July 2017