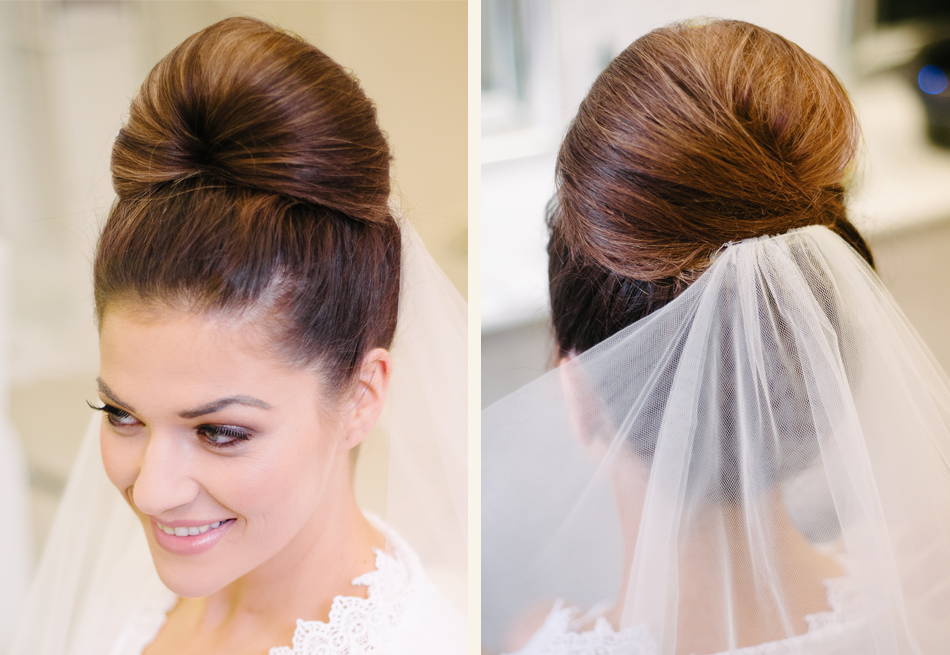 The chignon is a perennial favourite with brides as it suits all lengths and styles of hair. The lovely ladies at City Brides have put together some very easy to follow step by steps, so you can try it out at home. 
---
---
Step 2
Tip head forward and brush/comb through to get hair nice and smooth. Then grab together at top of crown.
---
---
Step 3
Place two kirby pins on a thin hair elastic. Place one vertically down through the top of the ponytail and wrap the elastic around the hair. Once the ponytail is tight, pin the second kirby pin at the bottom to secure. This tip helps to keep your hairstyle tight and secure.
---
---
Step 4
Smooth hair forward towards the face. Then take small elastic bands and secure hair flat to the head approximately one inch from ponytail.
---
---
Step 5
Backcomb the flattened ponytail then pull back on itself before smoothing out the hair on top. This creates a lovely chignon shape which you can pin securely behind the ponytail.
---
---
---
Step 6
Spray clean toothbrush with hairspray and use to tidy up hairline for a lovely smooth finish. Place any accessories as required.
---
---
---
By

Millie Rae

,


31st May 2017