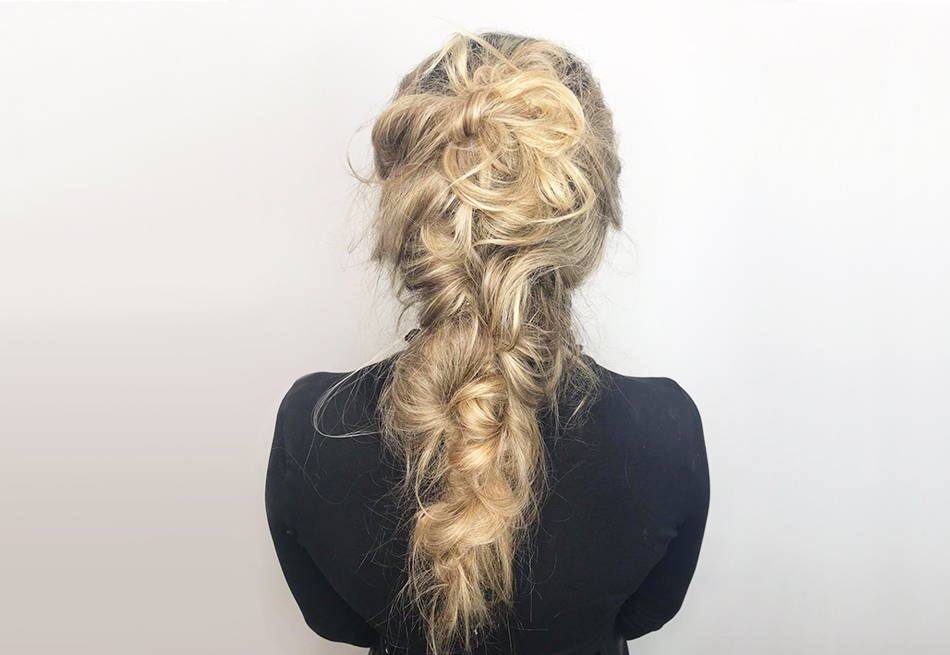 The nights are getting shorter, leaves are falling to the ground and Halloween is fast approaching. Are you still searching for that last-minute Halloween hair inspo? Fear not, expert stylist Joseph Ferraro is on hand to provide you with 3 easy to follow tutorials to help you create your best Halloween hair yet. 
Whether you're looking for a fearless feline up-do, searching for your inner Lioness, or want a show stopping Greek Goddess plait, we've got you covered. We've created three different looks using only the best tools that are easy and simple to achieve but look like they've been crafted by wizardry. Today we'll show you how to recreate this stunning Grecian Goddess updo.
WHAT YOU WILL NEED:
Bobby pins
Small Elastic Bands
Hairspray
Cloud Nine Original Iron / Curling Wand
STEP 1. Create a circle section on the top of your crown and place this section of the hair intoa pony tail.
STEP 2.Take the ponytail and begin to create a fishtail plait, securing at the end with a clear elastic.
STEP 3. Begin to loosely curl the sections of hair that have been left down to create body and texture.
STEP 4. Starting from the top of the head, tightly twist sections of hair inwards to create friction, then pull at these twists to exaggerate body, before feeding these sections through the plait and securing with a bobby pin.
STEP 5. Continue working in sections down the hair until all the hair has been fed through the plait. Here you can add hair accessories to best accompany your finished look. Finish with a light weight hairspray.
**This look is extremely versatile and can be transformed into a perfect Princess, a mystical Mermaid or a glorious Goddess. You can also add any accessory, for example a tiara, small flowers or hoops to add an extra touch of glam.**
---
---
By

Millie Rae

,


25th October 2018