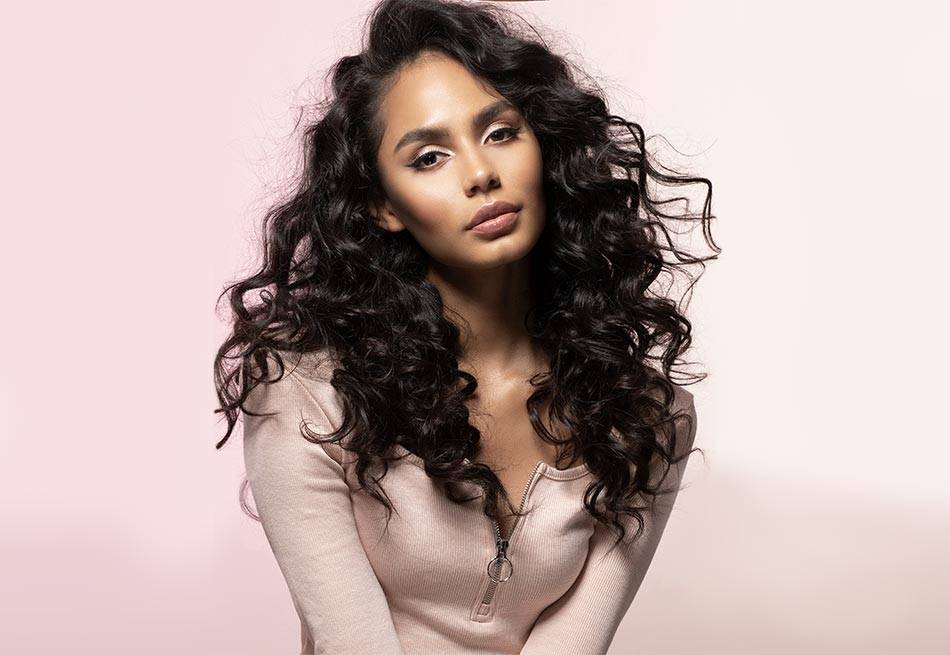 Whether you're blessed with natural curly locks, or whether you're desperate to achieve them, we're here to lend a helping hand. 
Now, tight curls don't need to look like something you'd have sported back in the late 90's, we're all about a natural looking spring and bounce here!
Alongside our Style Ambassador, James Earnshaw, we've created the most STUNNING look to teach you how to perfect your existing curl or fake it 'til you make it! Maybe she's born with it, maybe it's Texture Wanded.
Using our brand-new Texture Wand, the perfect tool for ENHANCING and DEFINING your natural texture and our HOLY GRAIL Luxury Texture Comb, James shows us how to achieve the look. So, buckle in and listen up because these "I got them from my mama" curls are too gorgeous to pass up on!
STEP BY STEP:
1. First up, spritz Cloud Nine Magical Potion throughout all layers of the hair. This will protect against all heat and leave it conditioned.
2. Part the hair into sections. Working from the nape of the neck, start taking small to medium sized sections of hair. Alternating the direction of the hair, wrap the section your working with around the mineral infused barrel of The Cloud Nine Micro Wand. Hold in position for for 5-7 seconds.
3. Continue working with sections all the way up the head, alternate the direction of curl to best enhance texture.
4. Once all sections have been curled, using your Luxury Texture Comb, gently comb out and back comb each section to sperate and fluff up the curls.
5. To complete the look, spritz with a light weight texturizing hairspray and use your hands to work the product into the hair, manipulating the style to give more body and texture.
GET THE MOST OUT OF YOUR STYLE
To prep your curly hair for its Texture Wand makeover, why not team your Airshot Hairdryer with our Diffuser. Designed to maximise your styling experience and deliver perfectly contoured curls, separating and lifting your hair, decreasing frizz and helping to highlight your hairs natural beautiful texture!
LEARN MORE ABOUT THE TEXTURE WAND - Click here
---
By

James Wray

,


11th June 2019