Tis the season to treat yourself
Another year is nearly over and we've made it - a year of good, bad and everything in between, and now it's time to celebrate the best time of year, Christmas. Christmas is all about the people in your life that you love, from spending quality time together to showing your appreciation via gift-giving. But, what if we told you there's another name you need to add to your shopping list?...YOURS. 
No matter what your idea is of the perfect present, you should make it a reality this winter - and just in case you need a little more persuasion, here are six reasons why you should give yourself a gift this Christmas.  
1. Improves your mood
Buying something you want has been shown to improve your mood. We can all relate to the feeling of eagerly waiting for the postman or delivery driver to arrive with our latest online purchase. Money may not buy happiness, but online shopping certainly comes close.
2. Your money, your treat
At the end of the day, it's your money and what better way than to spend it on yourself? Often we can spend so much time thinking of others, particularly around the holidays, that we forget to indulge ourselves (or perhaps you treat yourself every payday and Christmas should be no exception - who are we to judge?). 
3.  Because self-love is self-care
Treating yourself to a gift is a form of recognition and appreciation, which is one of the many ways you can practice self-love. Rewarding yourself can lower stress and create feelings of happiness, and in turn, this becomes self-care, as once we love ourselves we take better care of ourselves, too. 
4. You know you'll like it
We've all been there, receiving an unwanted gift and having to keep a huge smile on our faces as the gift-giver intently watches for our reaction. With a present you've bought yourself, you know you're getting exactly what you want, and what's better than that?
5. Because you deserve it
Whether it's the school run and helping with homework, meeting your boss's tight deadlines, studying rigorously for difficult exams or just the everyday stresses of life. We all deserve a reward for getting through the pressures of our day-to-day, whatever they may be. 
6. Why not?  
Don't ask why you should buy yourself a gift this Christmas, ask yourself - why not?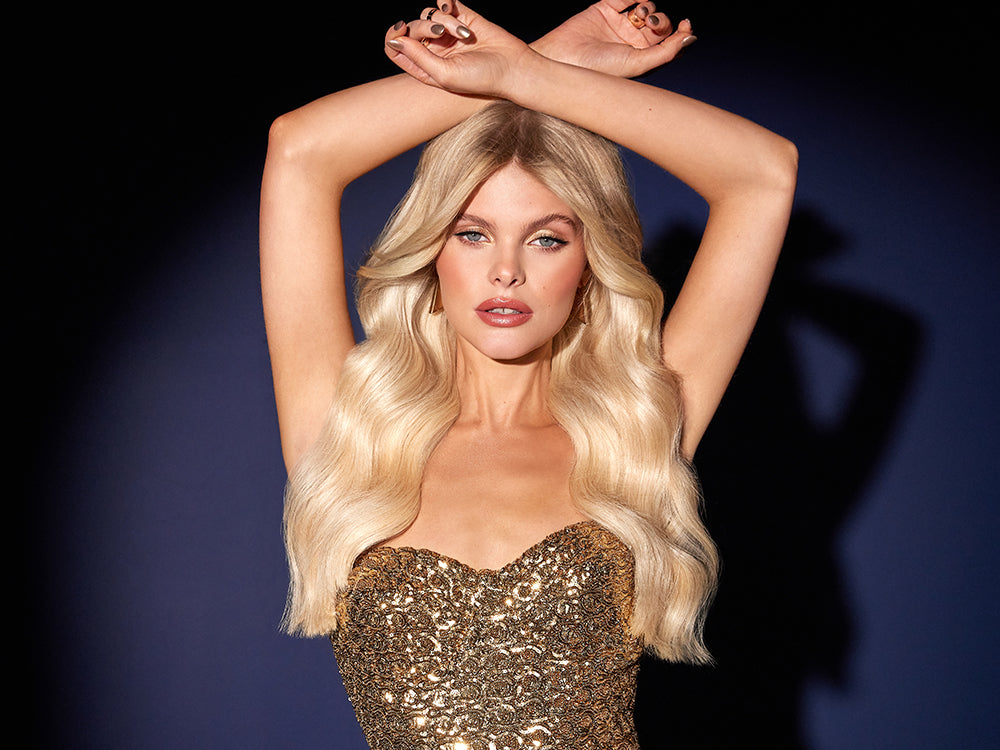 Treat yourself to healthy hair with the Midnight Collection
Your hair is your crown and its health should be taken as seriously as the rest of your physical well-being. With our brand-new limited-edition Midnight Collection at CLOUD NINE, you can create runway-worthy hairstyles that last all day without damaging your hair.
From Variable Temperature Control to Floating Plates, the hair styling tools in the Midnight Collection have a range of smart features that help to protect your hair's health. Choose from the Wide Iron hair straightener, Original Iron styler and Airshot hair dryer - or treat yourself to a Midnight Collection bundle and make the most of our money-saving offers!