Selecting the right CLOUD NINE hair straightener is just as much about lifestyle as its hair type. Are you unsure which straightener is best for your hair? We take a closer look at our signature irons and the differences between them. to help make your decision, and hair smoother.
The CLOUD NINE Touch, Original and Wide Irons feature our Signature Mineral-infused Ceramic plates. These ultra-smooth, mineral-infused surfaces allow you to achieve incredible styling results at much lower temperatures while locking in moisture and promising glossy, healthy-looking hair.
The size of plates on The Touch and The Original Irons are equal in size - so both can be used on shorter to medium-length hairstyles - and both include a 360-degree swivel cord to offer further freedom when styling your locks. The Wide Irons have all of the features of The Original Iron but with larger plates for bigger, bolder styles.
So let's talk about the difference between our three hair heroes.
The Original Iron: For all hair types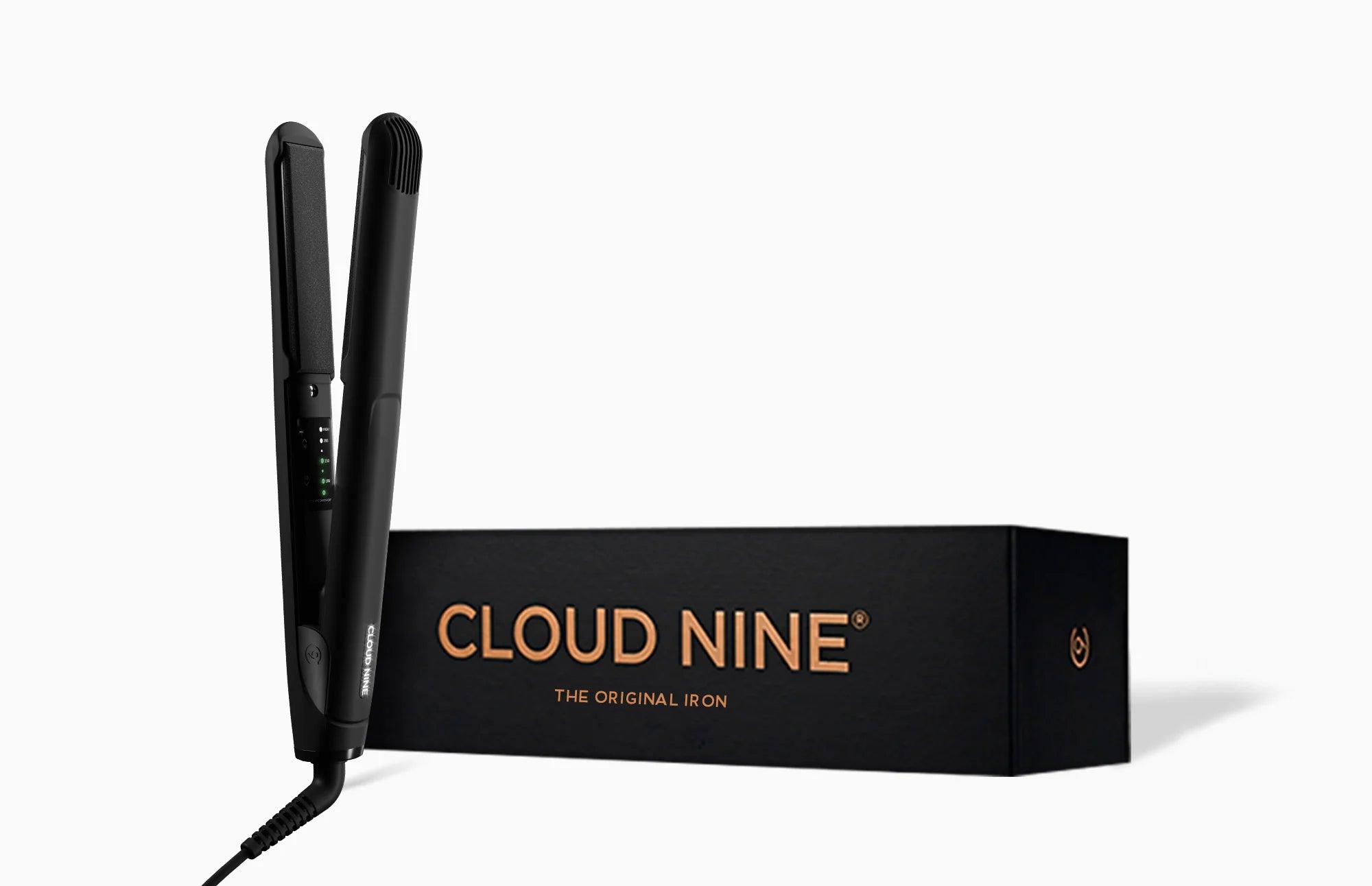 The choice for all-rounders, all hair types and lengths, who require variable temperature settings.
With a choice of five temperature control options ranging from 100 to 200 degrees, the Original Iron is ideal for those with fine, coarse, or afro hair. With various heat settings, it is also a good option if more than one person will be using the iron, allowing for kinder styling and enabling you to create a range of styles from smooth and shiny to super sleek. Also, you can curl your hair with a straightener. The CLOUD NINE Original Iron's curved edges are ideal for creating curls and flicks with no snag.
The Wide Iron: For thick or long hair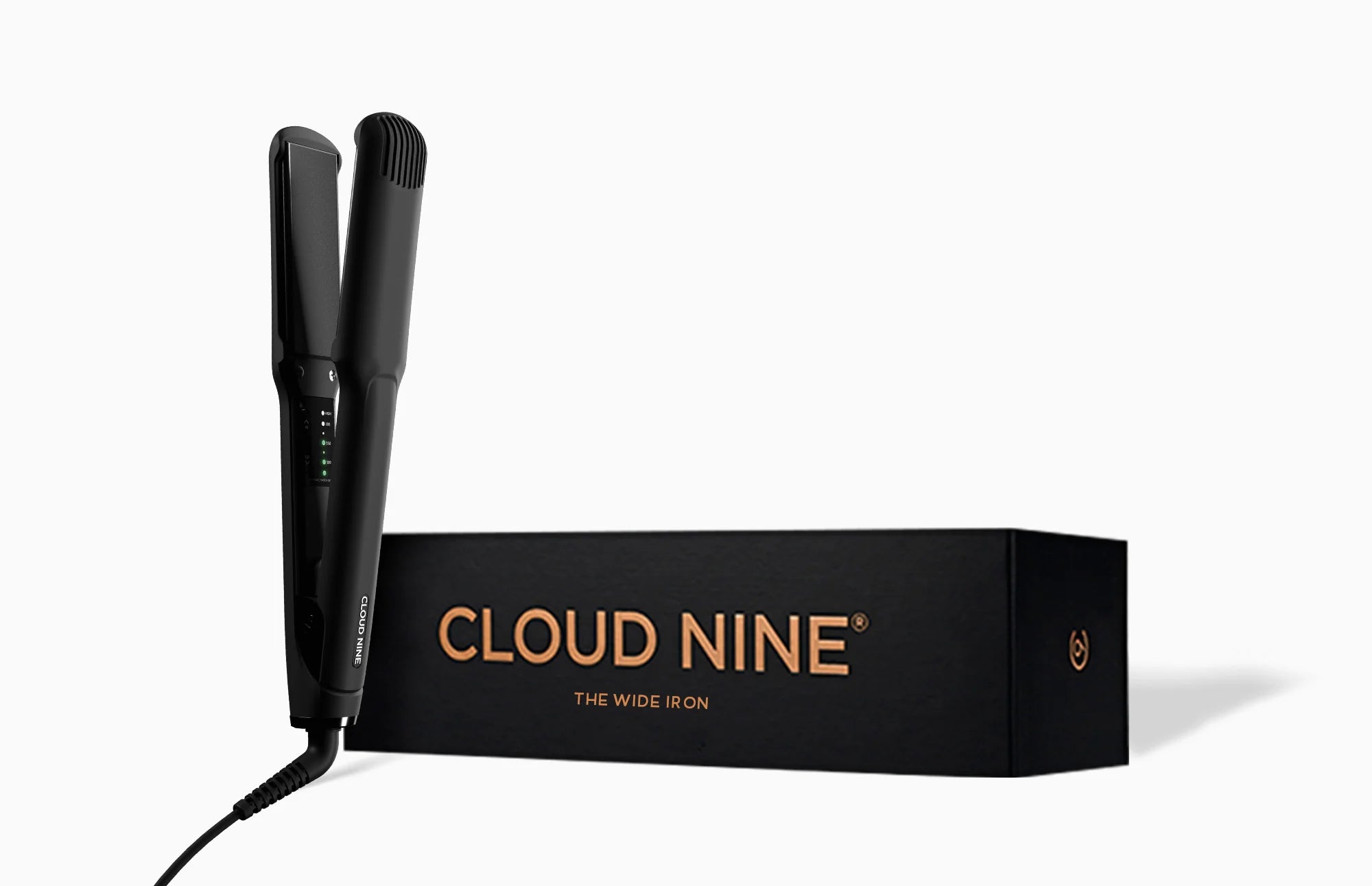 The choice for bigger, bolder, thicker, and longer styles that require a choice of settings and larger plates.
The Wide Iron also has all of the features of The Original, including a choice of temperature settings from 100 to 200 degrees, but with the plate size of 90mm x 38mm is the best straightener for thick hair or long hair that requires more surface area for smoother styling that doesn't compromise on time and your look!
Straighten, wave, curl, and create your unique style, exactly as you would with our Touch or Original but with larger plates to suit your hair type!
The Touch Iron: For fast styling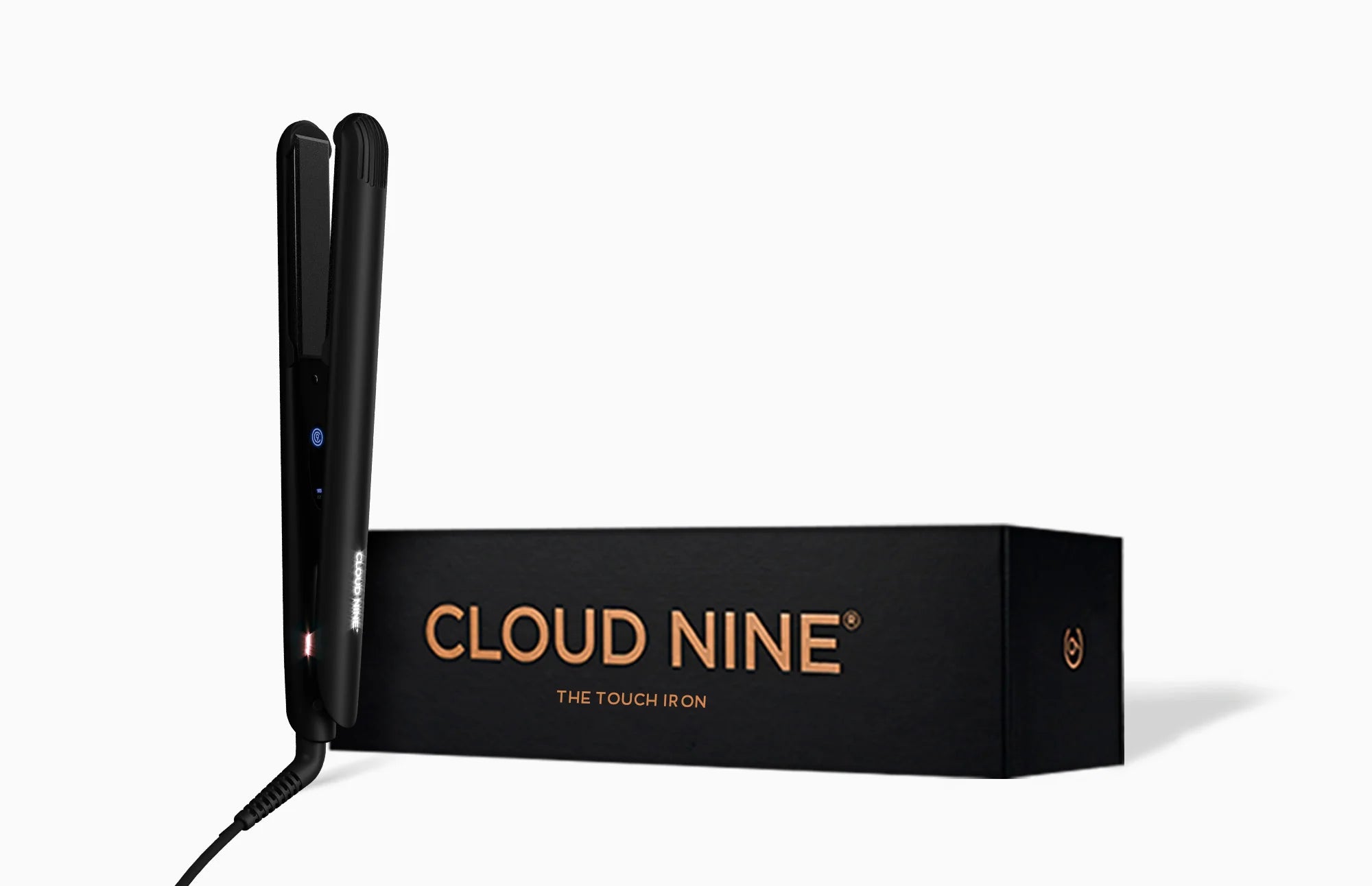 The Cloud Nine Touch is the world's first automatic iron. The Touch Iron heats instantly, so you can begin styling from the first stroke through your hair. The Irons automatically switch off after 30 seconds of inactivity.
With two temperature settings, 165 and 195 degrees, you can choose the heat that best suits your hair type. Tap the plates together three times to switch between temperatures. The temperature range means that The Touch is best suited to normal hair types and those with time-sensitive schedules - thanks to its ability to style immediately.
Its ability to turn off automatically after not being used for 30 seconds is also a welcomed feature that is useful and convenient for both session stylists and hair professionals working in busy environments. Another benefit is that the iron is more energy efficient for home and business use.