The temperature is heating up, the sun is shining and our holidays are (hopefully) on the horizon! For the most of us, Summer involves being out in the sun far more often than usual. Now we all know about heat and sun damage which will affect your skin and hair, so we're here to keep you worry-free, sipping Piña Colada's and enjoying your summer! Here's the lowdown on all you need in your summer bag, we're about to get you covered – literally!
Heat protection
The number one when your hair is exposed to the sun is to make sure that it is kept protected. The sun causes the same damage to our lovely locks as it does to our skin, so applying a protective shield as we would apply sun cream is necessary! Our Magical Potion protects your hair against heat as well as acting as a leave-in conditioner with anti-frizz properties to keep it hydrated in the hot humid air!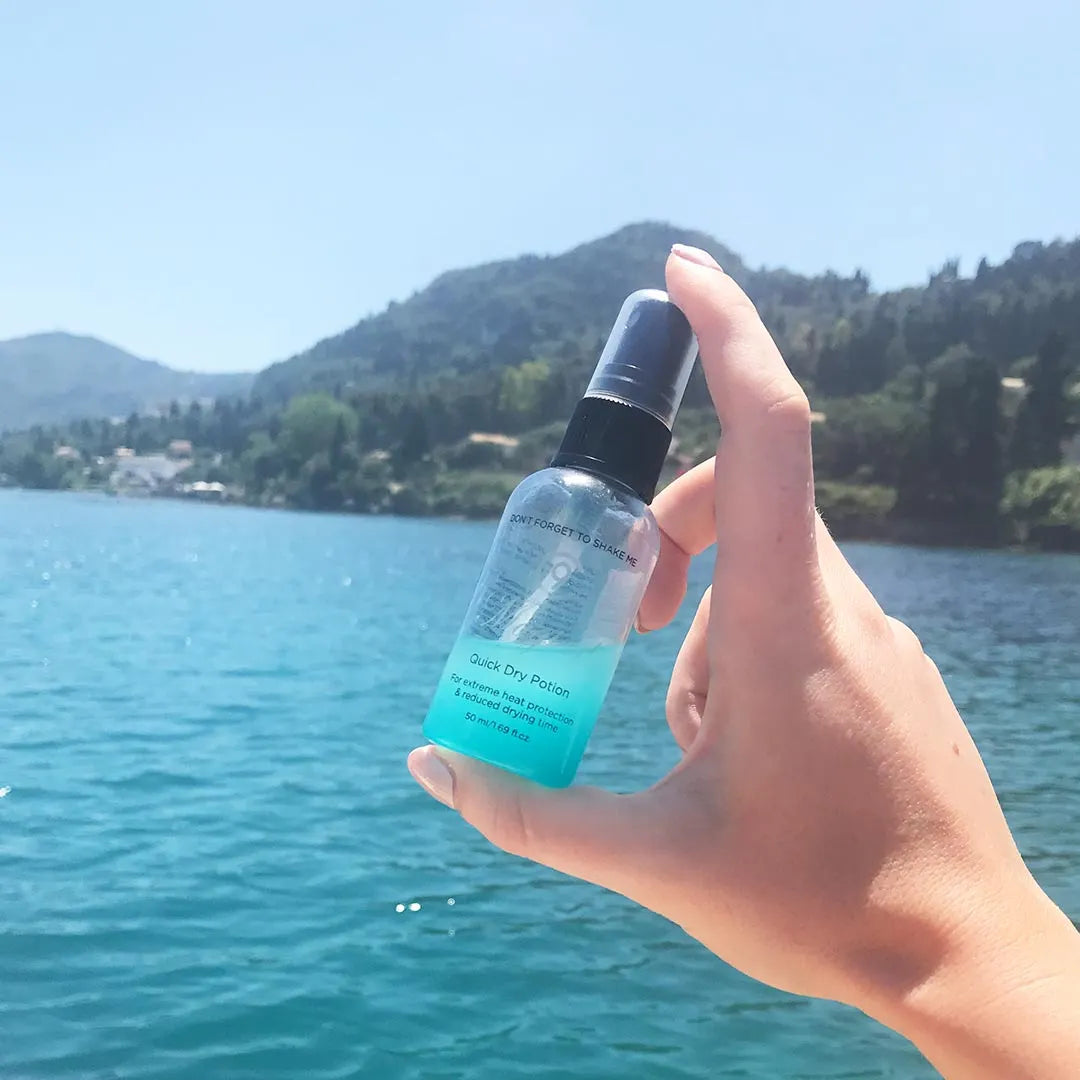 Chlorine protection
We have all heard horror stories about blonde hair turning green in the pool, and let me tell you, those stories are legit. But even if you're not a blondie and are unphased by your hair morphing into something that would get you accepted into The Hulk, The Grinch and The Green Giants squad, that chlorine will dry your hair right out! EnterPhilip Kingsley, Swimcap– and no, this isn't actually a swim cap. This wonderful product will protect your hair from chlorine, salt water and UV rays whilst deeply hydrating. Say goodbye to green, dry hair, and hello to Swimcap.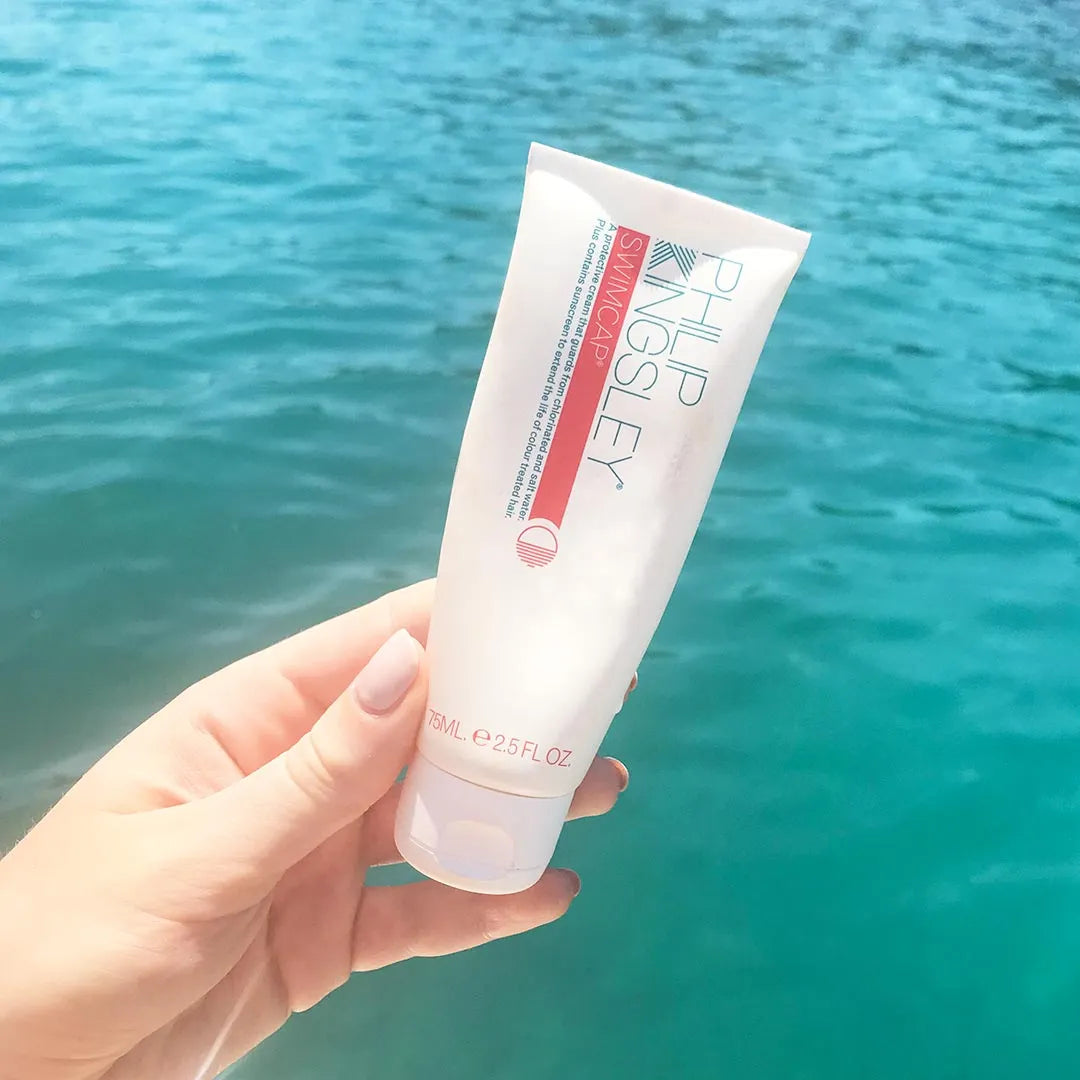 Sunhat
Our stunning Cloud Nine sunhat is the perfect accessory to shield your hair and face from the sun. Made from natural straw and trimmed with black grosgrain ribbon, this oh-so-chic wide brim hat is a must-have this season. This stylish new edition will compliment your summer outfits and ensure you look gorgeous whilst protecting your hair.
Curling Wand
The perfect tool to take your beachy hair from day tonight is our versatile Curling Wand. This wand allows you to create and rock anything from a tousled beachy wave to a high glam curl. Our temperature control allows for multiple looks to be created at lower temperatures and gentler styling means healthier hair!