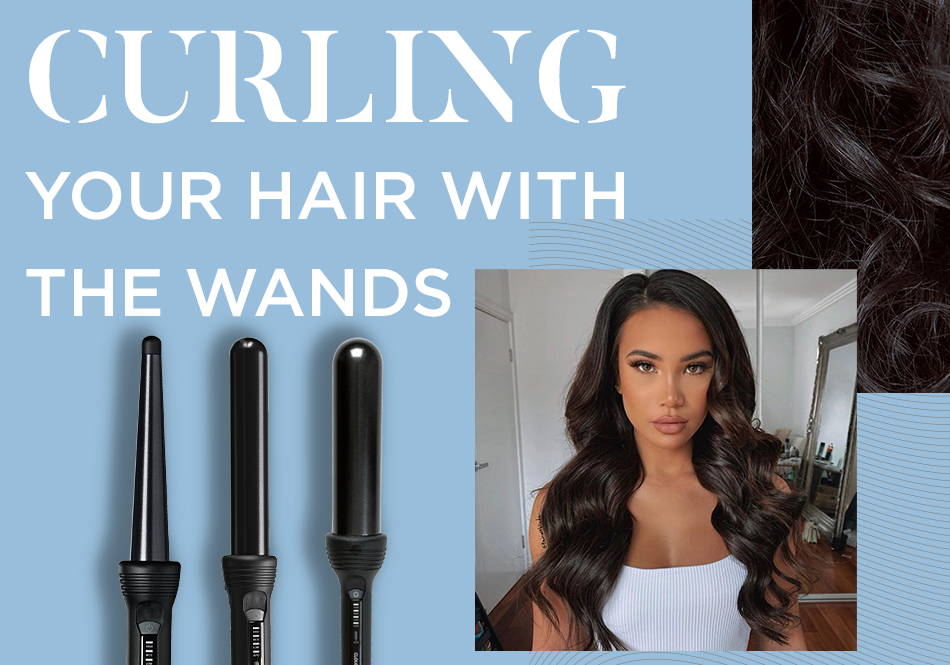 Our range of Wands is perfect to achieve those curls you've always dreamed of – trust us, it's possible!
THE CURLING WAND
Easy to use, the Cloud Nine Curling Wand creates an infinite number of styles including large curls, tight curls and soft waves - all with a smooth and long lasting glossy finish. This versatile wand features a 25mm super-smooth, mineral infused, coated barrel which leaves hair looking smooth and continued. The variable temperature control allows you to choose the heat best suited to your hair, for kinder styling and lasting results.
Tips and Advice:
Curl away from your face
Section your hair whilst curling
Pin the curls and brush out when cold
---
THE TEXTURE WAND
The Texture Wands tapered and super smooth barrel allows you to create tight vintage curls, soft tousled waves and much, much more. It features three temperature settings allowing you to be kind to your hair. The Wand is loved by many but sometimes, if you're not used to styling your hair regularly, it can seem tricky to use it. Worry not as we are here to help and share some tips and advice on how to use The Texture Wand to achieve beautiful curls!
Tips and Advice:
You can use one section of the wand to achieve one size curl or the whole barrel to achieve a tapered curl.
Due to our technology you can wrap hair on top of the hair, the heat will still penetrate through!
Always curl away from the face
For a long-lasting curl, pin the curl to the top or scrunch the curl in your hand and let it cool down.
Always check your hair is cold before brushing out – it's the cooling process that sets your hair.
---
The Waving Wand
A great ALL-ROUNDER for curls of all sizes .The award winning, long, straight barrel of The Waving Wand makes it the perfect tool for creating loose waves and smooth curls. Our innovative temperature control technology allows you to be kind to your hair by choosing the perfect level of heat for your hair type. The mineral infused coated barrel will leave hair looking smooth and conditioned.
Tips and Advice:
Hold your hair on the heat for longer to create a tighter wave
Hold the wave in your hand (when wearing your heat resistant glove) and let it cool for a few seconds before letting go.
---
---
By

Millie Rae

,


06th January 2017