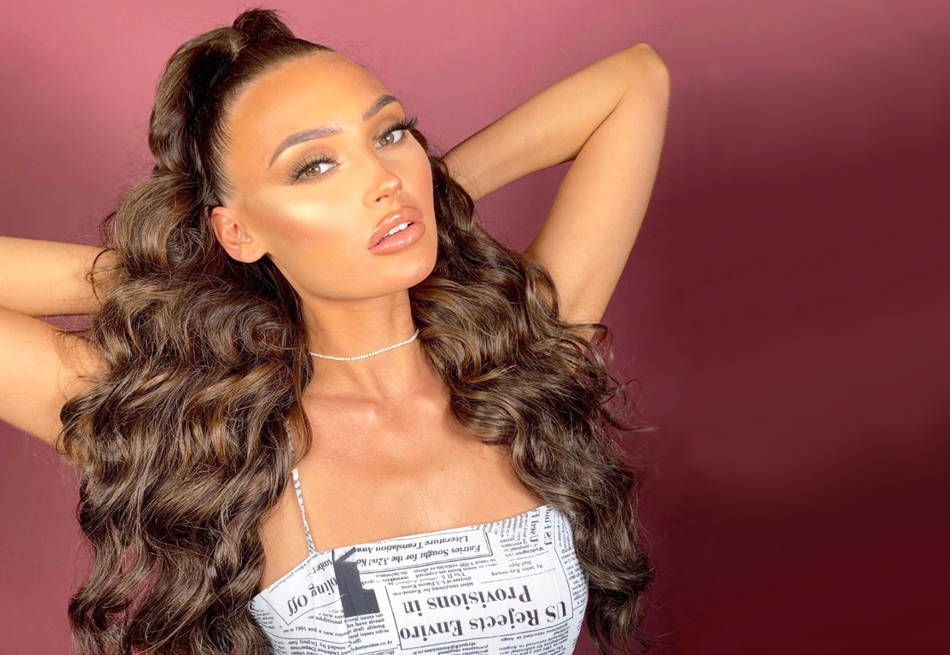 Here at CLOUD NINE, we're OBSESSED with natural curls. Whether they're tight or loose, uniform or messy, springy or relaxed - we just can't get enough.They may look effortless, but we know that styling and caring for your natural curls can be a challenge. So, we thought we'd help you out with this useful how-to guide. Follow these steps now and prepare for your BEST HAIR YET.
PROTECTING
A good night of beauty sleep works wonders for just about everything – your hair included. To protect your PRECIOUS curls while having that all-important snooze, we recommend investing in a good quality silk pillowcase. As well as feeling super LUXURIOUS, sleeping on silk leaves your hair shinier, easier to manage and less prone to breakage. Oh, and did we mention that a silk pillowcase makes facial wrinkles less likely too? What a DREAM. There are lots of options out there that you could try, but our absolute favourite is this GORGEOUS marble print zippered pillow case from Slipsilk.
WASHING
Your hair washing routine is super important for bringing your curls to life. Always use a shampoo and conditioner that doesn't contain sulphates, as these will cause unnecessary drying. We ADORE Boucleme's range – their products contain natural, vegan ingredients like coconut oil to inject moisture into thirsty curls. To distribute Boucleme's products throughout your hair, try using our Luxury Texture Comb. This DREAMY wide toothed comb glides through the hair, maintaining your curls and leaving your locks smooth and knot-free.
Another reason we LOVE Boucleme is because they work to protect the environment as well as your hair. They plant a tree for every 300ml bottle of product they sell – how amazing! Here at CLOUD NINE, we care for more than just your hair too. We're making positive changes to create a more sustainable hair and beauty industry, and we're already having an IMPACT. You can find out more about our sustainability commitments HERE.
DRYING
Although it can be tempting to towel dry your hair after washing, this can cause your curls to frizz. Instead of using a rough towel, soak up some moisture prior to blow drying by using a t-shirt or soft cotton fabric instead. To speed up your drying time even further, add a spritz of MAGIC with our Magical Quick Dry Potion. It speeds up drying time by up to 50%, conditions, detangles and adds gorgeous GLOSS to your locks.
Then, to gently blow dry your hair, use our Airshot hairdryer and Diffuser. The Airshot is a 2000W POWERHOUSE, featuring three heat settings and anti-static technology to diminish frizz and flyaways. After using it, you'll be left with BEAUTIFUL, bouncy curls.
STYLING
Now that you've washed and dried your curls, it's time to add VOLUME. Our new Micro Wand is PERFECT for adding bounce and definition to your hair. Traditional heat styling can damage delicate curls, but our award-winning Styling Tools feature mineral-infused ceramic plates and barrels and variable Temperature Controls. This means you can be confident that styling using them won't cause any unnecessary damage to your hair.
There you have it - natural-looking, defined curls without the unnecessary heat damage. We can't wait to see the looks you create using these tips!
Tag us in your images using #CloudNineHair and we'll share as many as we can.
---
By

Millie Rae

,


30th August 2019