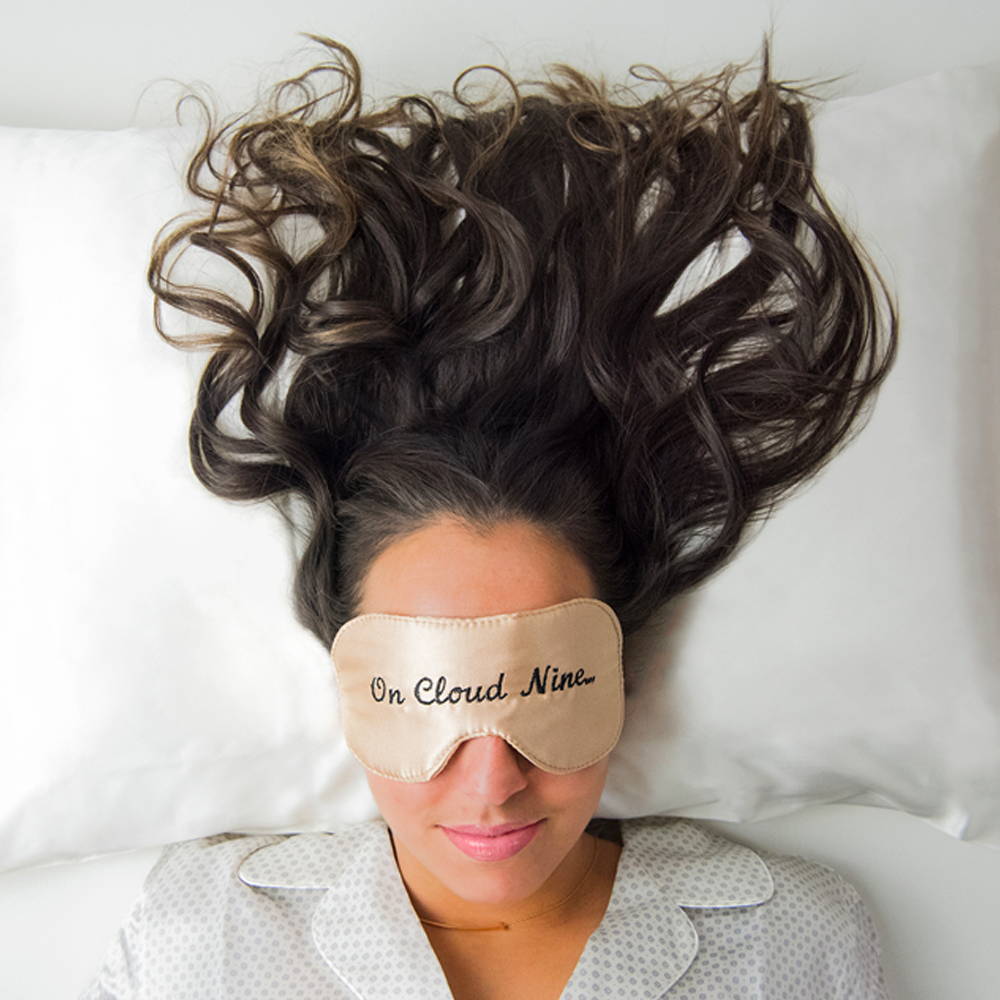 For January we prioritise self care and all of the gorgeous, cosy things we can treat ourselves to. 
This week we look at silk pillow cases and the benefits for your hair.  
This week we begin with: Will sleeping on a silk pillow leave my hair in better condition?
This Christmas, Silk Pillowcases were top of the list for many of you luxury hair care lovers, due to industry professionals like Charles Worthington and Jen Atkin, plus a long list of celebrities championing the practice. Kim Kardashian apparently insists that she travels with her silk-pillow on hand wherever she goes, so if it's good enough for Kim we were keen to try!
Apparently, every night whilst we've rested our heads on our abrasive, moisture absorbent pillows, unaware of the damage they can cause. The friction that occurs when we toss and turn can damage and ultimately snap our hair cuticles. The result? Breakage, slower growth, thinner hair, bed head, split ends, frizz… you get the picture. Rumour has it that silk pillow cases are much gentler on the hair than cotton, so will:
Banish bed-head and frizz by reducing friction
Protect and prevent cuticle damage and hair breakage
Maintain your style for longer
Reducing split ends and root damage
Balance oily roots and dry ends
Promote thicker hair and growth
Reduce frizz and flyaways
So we were keen to find out if they were worth the hype.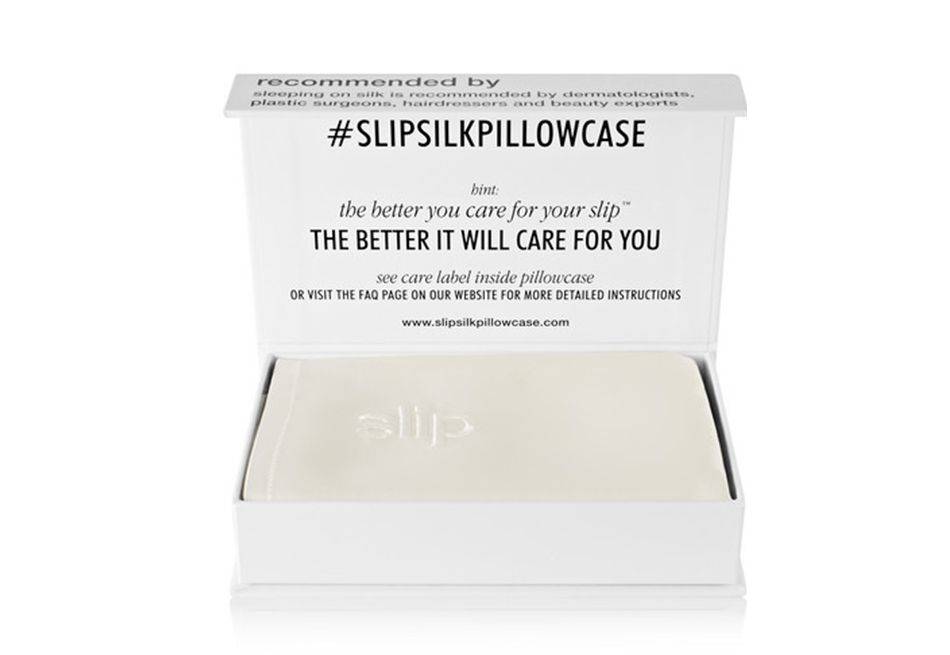 Having slept on a silk pillow for the last month, everyone reported that they had become obsessed with their new sleep routine. Two said that their hair is much neater when they wake up and consequently their blow-dry's last days longer. Someone who previously suffered from the mysterious knot at the back of her head (if you know, you know) every single morning, but thanks to the silk pillowcase, hadn't experienced this in the last month at all. They all also claimed that their skin looked and felt less puffy and felt they generally looked more alive and less dishevelled when they first wake up.
One team member said that she realised the benefits most when she had slept on a standard pillowcase at a friend's house and realised how course it felt on her skin and hair in comparison.
So all in all, we're dubbing this a hair intention for the new year! Goodbye Egyptian cotton, it's all about the Silk from now on.
Other ways to treat the hair during January include:
Lowering the temperature - all of our styling tools feature Kinder to Hair Technology, Variable Temperature Control so you can lower the temperature and choose which works for you and your hair type.
Heat protection - protect hair when styling using our Magical Potion - also added bonus, boost shine and reduce flyaways!
Kinder brushing - Our Boar Bristle Brushes are kinder to scalp and kinder to hair with soft bristles that don't snag.
Revive - Our Premium Collection features exclusive Revive mode that sets the temperature of the iron to 150 degrees and vibrates the plates 8000 times a minute to reduce friction and improve hair health over time.
---
By

Nicki Milner

,


05th January 2018