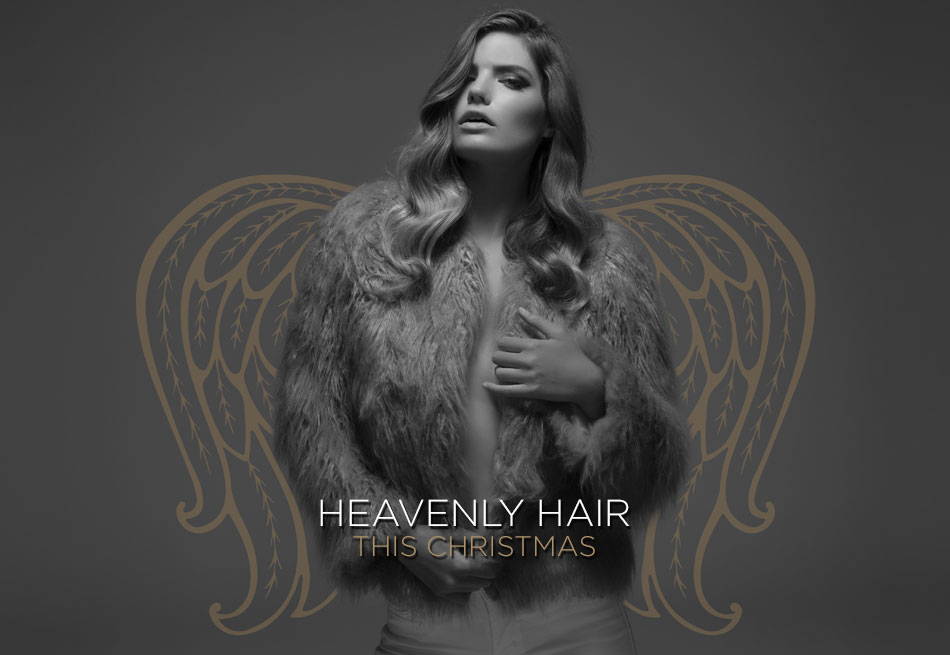 Heaven sent. Discover our fabulous Christmas Gift Sets.
With three Limited Edition Gift Sets to choose from, these heavenly hero hair essentials will make you wish Christmas came every day!
original iron christmas gift set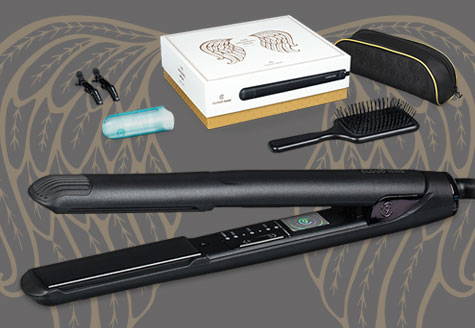 The original iron Gift Set can be used to create various styles with ease. The little black dress of irons, our award winning Original Iron started the revolution and will never go out of fashion. Its unique mineral infused ceramic floating plates and curved body will allow you to achieve anything from glamorous curls to sleek locks. The Gift Set comes complete with our limited edition, Heavenly Hair Heat Resistant Bag to safely store your irons in, a Paddle Brush and two Crocodile Clips – all the essentials to create glamorous party looks this season!
wide iron christmas gift set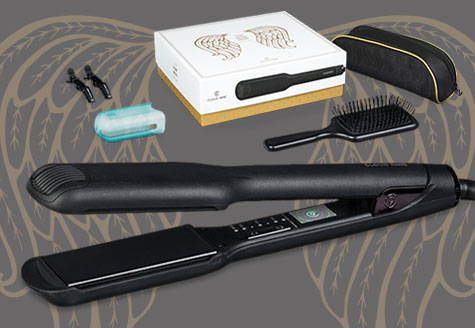 This Christmas Gift Set is ideal for those with thicker hair. The unique mineral coated ceramic plates are designed to smoothly glide over the stubbornest kinks, locking in moisture and sealing cuticles. Create large bouncy curls or perfectly straight tresses. The wide, super smooth plates and curved body allow you to achieve your desired style with minimal effort.
the touch christmas gift set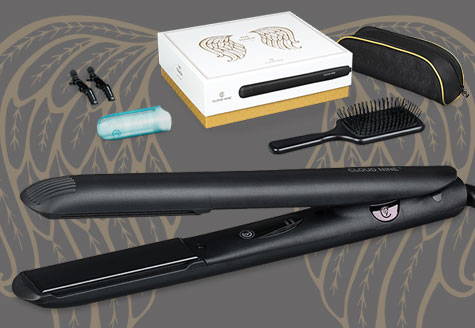 The Touch and its impressive activation technology is a world first – simply touch the plates together to turn on and enjoy high level heat in an instant. The two temperature settings (165°C and 195°C) provide effective styling power whilst duly supplying gentle care for your hair – to switch the temperature, lightly press the ceramic plates together three times and await the 'beep' to confirm the change. As an additional safety measure if the Touch is left inactive for more than five seconds, it automatically switches off!
Suited to all hair types, the Touch is your ultimate styling companion when creating any look - from sleek and straight to subtle waves. The mineral- coated ceramic plates lock in moisture and seal the hair cuticle, leaving you with smooth, luscious locks.
---
By

James Wray

,


17th October 2016