January is a great time for a refresh to start the new year. So what better time to detox your beauty tools with a good cleanse?
We speak to CLOUD NINE make up artist Cat Johnson for some beauty hacks, hints, and tips for how to best treat your tools, so they are sparkling clean for the new year.
---
Start by rinsing the bristles of the brush with lukewarm water. Make-up brushes have adhesive to connect the bristles to the handle. If you were to use really hot water this would weaken the bond between the bristles and handle.
Our beauty hack for gorgeous brushes is to use a mild baby shampoo for example Johnsons Baby Shampoo. Brushes nowadays are mostly made of sable hair so using a milder product will prolong the brushes lifespan.
Gently roll your brush bristles under the tap and around your palm ensuring all sections of the brush are covered for a good clean. You can use tools such as the Real Techniques Brush Cleansing Palette.
Second beauty hack - for larger brushes use a small comb to brush through the bristles to remove any excess product.
Leave the brushes at the end of a table with the bristles off the side so the air can dry them on a 360 angle. This will stop the bristles becoming flat.
---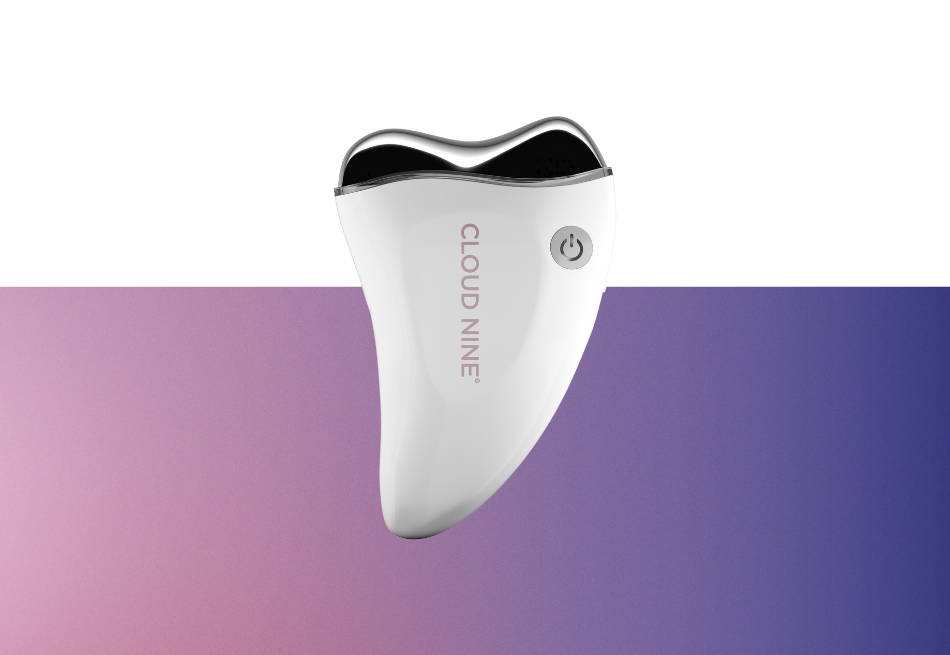 ---
Product and everyday build-up can occur on the surface of your curler so a regular cleanse will keep your tool and your eyes looking gorgeous.
Wet a cotton pad with gentle anti-bacterial soap and rinse with plain cool water to not loosen any components with heat or product.
Allow to air dry on a clean dry towel.
A relatively unknown hack - you can replace the pads of your favourite curler. The pads can weaken over time so replacing them will ensure you get longer use and also prevents your lashes from being damaged.
---
For those who use a beauty blender we all know that they stain easily but that doesn't mean we have to throw them out. All you need to do is reduce the build up by regular washes.
Mix a gentle soap with warm water in a glass.
Submerge the blender until water for about ten mins until mixture has been absorbed into the sponge.
Squeeze out any excess then use a gentle a gentle shampoo and rub the blender equally around your palm or like you would with your brushes use the a cleansing palette.
Continue to do this until you can see the water run clear.
Leave on a clean dry towel to air dry.
---

make up pencil sharpeners
Pencil sharpeners regularly come in to contact with product and skin etc so need regular cleaning.
Dip an old toothbrush into some rubbing alcohol and carefully clean the edges of the sharpener.
Rinse well with cool water and allow to air dry.
---
Wash the entire tool with antibacterial soap and warm water.
For deep cleaning clean the tip using a cotton pad and rubbing alcohol to ensure removal of any build-up or product or bacteria.
Barbicide is a great industry antibacterial solution that you can pick up from any Beauty Wholesaler. Keeps your tools sparkly and clean.
---
As a brand we are trying to encourage being more thoughtful about our environment and ways of reducing unnecessary household waste, including beauty products such as cotton pads.
Reusebale cotton pads are a great way swop for single use cotton wool. They can be bought from local cosmetic stores and come with a small laundry bags so they can be washed and reused.
Face Wipes must be kept for emergencies only - think festivals or the occassional late night!! Swop in with face flannels I recommend a pack of eight so you are using a fresh one each day. The eighth comes in handy when you wash all the dirty ones. They are also great for a hot compress for a deeper cleanse and an at home treat for the skin. Beauty hack use your flannel for a mild exfoliation for the skin and lips 😀
---
Refill stations are a great concept for replacing some of your beauty essentials such as – wooden toothbrushes, hair brushes and combs. Some of your larger refill stores can often have a refill station so you can top up your shampoo and conditioner. Shopping at your local refill store is a great way to support local businesses and shop ethically and sustainably.
---
For more beauty hints and tips and how-to's follow CLOUD NINE Beauty.
---
---
By

Suzi Scott + Cat Johnson

,


18th January 2022