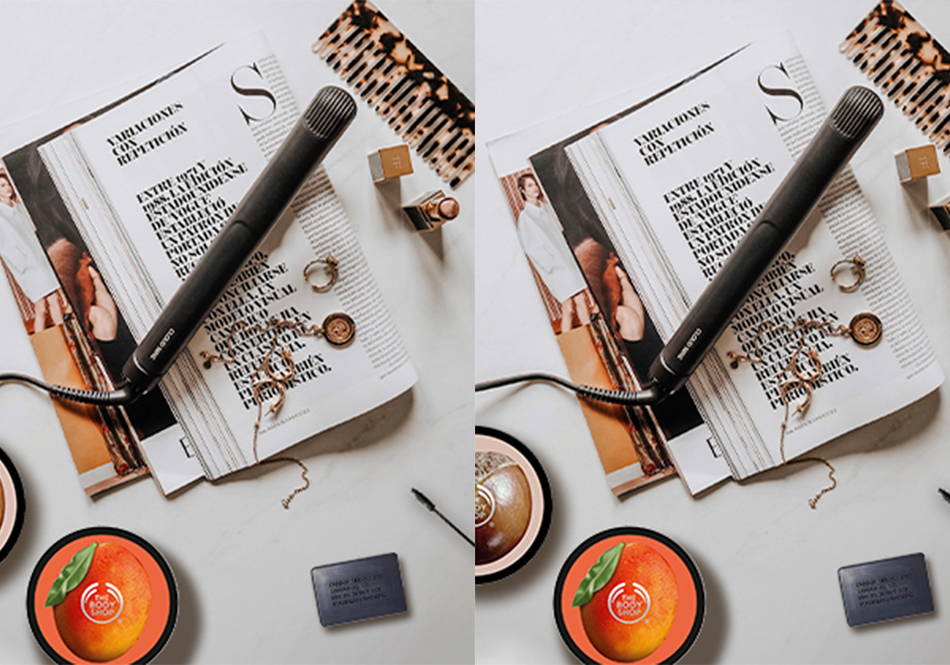 With the launch of our industry leading Iron Recycling service in 2019, this year we are continuing our mission to save 1.5 million irons from landfill. Our service makes it easy for anybody to recycle their old, unwanted Straightening Irons at no cost to them. Whether your old Straightening Iron is ghd, Babyliss or another brand entirely - we will recycle them all.
If you have received a brand spanking new pair of Irons for Christmas and you'd like to find out how to donate your old set, click here.
Here are a few other ways in which you can be glam and give a damn.
The Body Shop Recycling Scheme
To try to start cutting back the billions of pieces generated in the beauty sector every year, The Body Shop has introduced an in-store recycling scheme. They have teamed up with Terracycle to ensure you can return any empty plastic bottles,tubes,tubs and pots at your nearest store. Terracycle then collect the waste and recycle or repurpose it into new items like park benches and playgrounds. Find your nearest store here.
L'Occitane Recycling Scheme
L'occitane have also partnered with Terracycle to do their part in the recycling effort. Simply find your closest L'occitane boutique, bring in your empty beauty and skin care products from l'occitane or ANY beauty brand to be recycled and receive 10% off a new full price product!
Buy from sustainable brands
There are some great beauty brands pledging to reduce their plastic use. Ren skincare is a great example of this.Their bottles are made with ocean plastic and their tubes are made from post-consumer-recycled plastic. Renskincare has pledged to become zero waste by 2021. Find out more about their products here.
Donate your old mascara wands to furry baby animals
Yep, you read that right. Old mascara wands are used to remove fly eggs and larva from the fur and feathers of wild animals. They work great because the bristles are close together. Before mailing, wash wands in warm soapy water to remove residual mascara. Wands for Wildlife accept wands in October and February. Click here to find out more (and to see pictures of baby animals)
Avoid Makeup wipes when possible
Wet wipes of any kind cannot be recycled (or flushed), and the newest versions of face wipes that are biodegradable can't either. We already know they're not the best for our skin so use this as a sign to rid them from your skincare routine! Why not try a soap bar cleanser? This one is vegan and cruelty free.
---
By

Millie Rae

,


06th January 2020