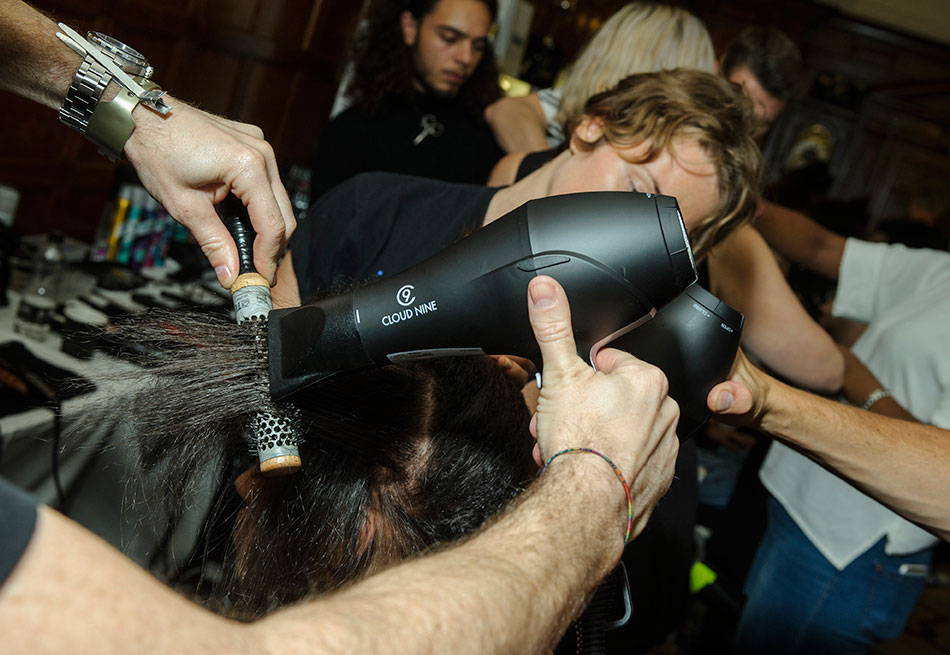 Our amazing Style Ambassador Jodie Austen has written a few little tips on how to get the most out of your blow dry! Whether you have natural textured hair or curly hair, there's always a way to achieve the perfect blowdry, especially with the Airshot!
Smooth Hair - with a brush and nozzle
My top tip when blowdrying hair to be smooth is to use a directional nozzle on your hairdryer, with a paddle brush, or large round brush. My favourite blowdrying brushes have mixed bristles including natural bristles. They are the kindest to hair and will not only help distribute natural sebum and any products you use but also give tension so you don't need to pull your hair as much to achieve a smoother finish.
Once your hair is blowdried, set it in by using the cool shot function. The cold air will close the cuticles and seal the smooth finish in, leaving you with the shiniest, silkiest hair.
Curly Hair - with a
DIFFUSER
My top tip when using a diffuser to blow dry curly hair is to let the hair hang in its natural curly shape and gently scoop up the hair in the diffuser and hold. DO NOT keep moving the hairdryer and diffuser attachment around. This will separate the hair as it's drying and create frizz. Be patient and just hold the hair in the diffuser and let the air do the work. I recommend drying on a high or medium heat on a medium speed. When your first section is dry, gently pull your hairdryer away from the hair, scoop up another section and let that dry the same way.
If you'd like to use a product before or after blowdrying curly hair, I highly recommend an oil such as Wella Oil Reflectives or a cream like Kiehls Silk Groom. Curly hair is naturally dryer so it's always a good idea to take a small amount of oil or cream, push it around your fingertips and then into the hair to help moisturise your locks. Take small sections and wrap them around your finger into their natural curly shape.
Trend alert - I feel like oils are on their way to the middle shelf and cremes are now at the top! My top cremes are Kiehls Silk Groom, Oribe Supershine Light Moisturizing Creme, and Bb Grooming Creme!
Natural Texture Blowdry - nozzle off, brushes down, hands in!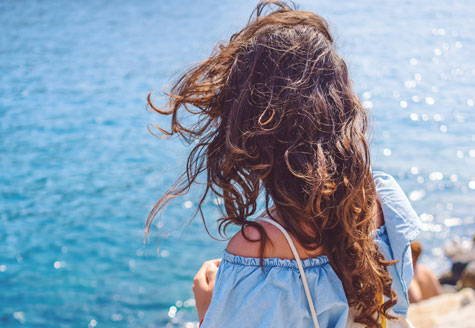 It's the London Look - That effortless second day old hair texture.
To achieve this, take your attachment off your hairdryer and get your hands out! First spritz through a texturising foam - my personal all time favourite is Bed Head Queen For A Day Thickening Spray. Now section your hair into four or five big sections from the top of the head to the bottom. Bend the hair up into an 's' shape until you're holding all of it near the roots. Then on a medium temperature, high speed, blast the hot air into your hands. Use the cold shot button to help regulate the temperature so your hands don't get too hot. Do this on all the sections. If you find one section isn't quite dry, just wrap it back up into your hands and dry again.
Do this until all the moisture is out of the hair. Then flip your hair upside down, ruffle with your fingers, add your favourite finishing spray (Oribe Anti-Humidity or Dry Texture for a more second day feeling), flip and go.
Many thanks to our beautiful Style Ambassador, Jodie Austen!
---
By

Millie Rae

,


18th October 2016