Your hair is NATURALLY beautiful, and sometimes we don't give it enough credit. It's part of who you are and allows you to express yourself in any way that you want.
We all need to learn to embrace our own hair and reduce the amount of heat we actually use on it.
CLOUD NINE products are designed to help and nourish our hair so that it is healthier, shinier, and stronger. What more could you want?!
Check out these 10 heatless hairstyles that are perfect for all hair types.
THE CLASSIC LOW BUN
The low bun, it's our best friend, and this summer we're finding new ways to do it!
Start off with your natural hair down and gather it in just a simple low pony.
Then twist the ponytail together, and naturally, it will start to create a bun-looking shape.
Once the whole ponytail is wrapped around the hair tie, secure it with another hair tie.
If you have thicker or longer hair grab a few pins and secure.
Top tip: Add a cute accessory if you want, and you're good to go!
DUTCH BRAIDS
I'll have to say this one's a bit more complex than the bun, but once you have mastered it, it creates a perfect heatless look for summer!
Start with three sections like a normal plait, but each time you go to take the outside piece into the middle, you add a section of your hair into that.
And instead of plaiting each section over the last, you will need to plait each section under, creating the raised effect. This will feel strange at first but after a few attempts, you'll get there!
Practice makes perfect with this one, but if you can plait already, it should take you no time at all to master this stunning heatless look.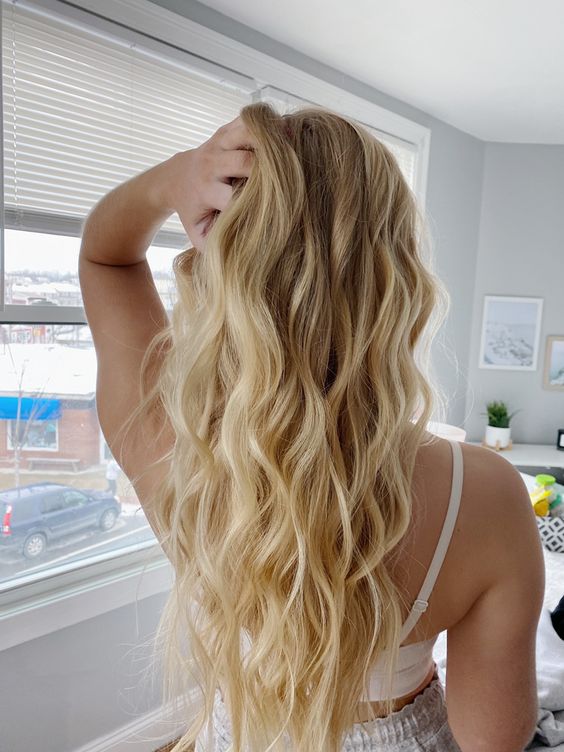 OVERNIGHT WAVES
If you fancy a curl, sleep with your hair in this braid, and it will create beautiful beach waves when you wake up in the morning. A modern (and much cooler) version of the crimped hair everybody loved so much in the '90s. This look was also seen many times at the MET GALA 2022! How trendy.
TRENDY CLAW CLIP
We all know that trends come and go, but this one has been around for a while. If you want a quick and easy style that looks gorgeous, why not try out this claw clip hack?
Gather your hair in one hand like you would for a ponytail.
Using the other hand, grab the hair and wrap it around your index finger.
Pull your finger through so your hair falls into a 'French twist' kind of look.
Secure that with the claw clip, and you have a pretty and easy style that will be amazing for a hot day.
BUBBLE BRAID PONYTAIL
Now this hairstyle looks fabulous, and it's actually pretty easy to do! All you need are a few hair ties and some hair spray or hair gel.
Start off by gathering your hair into a middle part ponytail in the middle area of your head and tie it off with a hair tie.
Then you want to get another hair tie and secure it about three fingers distance from the first one.
Keep doing this until you reach the end of your ponytail with hair left out at the bottom. And your left with a sleek look perfect for summer!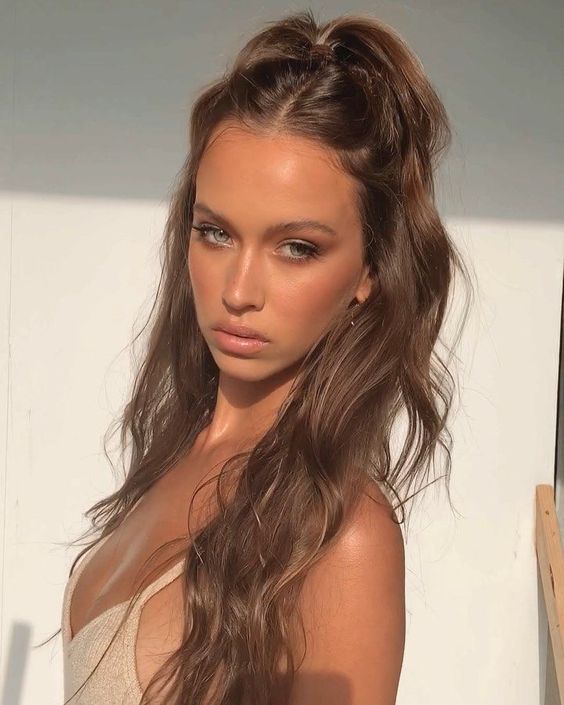 HALF UP HALF DOWN 
This beautiful hairstyle can jazz up any ordinary day. You can also add some cute accessories like a hair scarf to make it that little bit more exciting!
Start off with your hair down and from the top of your ear, and draw an imaginary line going to the back of your head on both sides.
Then bunch the two sides together and secure it with a hair tie of your choosing.
Add a cute accessory to the hair tie, and you have created a gorgeous effortless look.
If you'd like, the night before you can sleep with braids in to achieve a beachy Mamma Mia-inspired half up half down. Perfect for all hair types!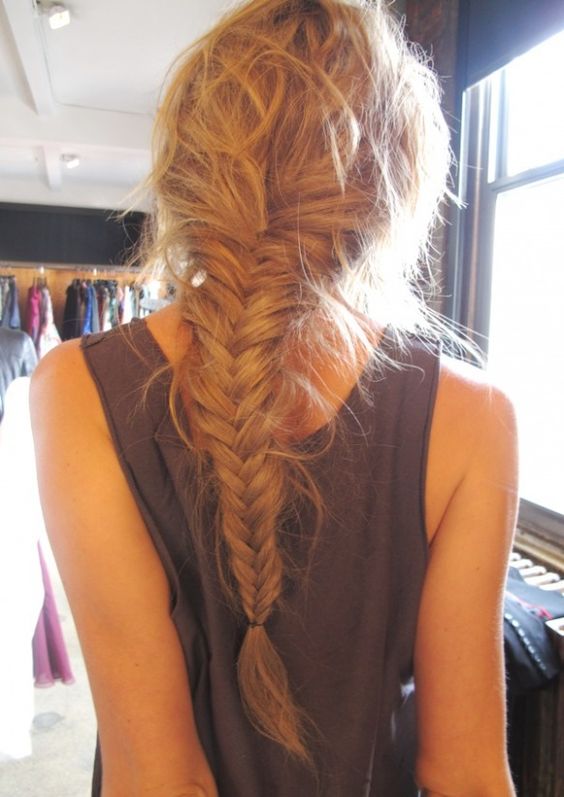 THE FISHTAIL BRAID IS BACK
Okay, this hairstyle was iconic! It's coming back into fashion, and we're not complaining. Who else loves this look?!
Start off by sectioning your hair into two separate parts and begin your standard fishtail braid all the way down your hair.
This might be more complicated if you're learning from new, but once you learn, you won't regret it.
The idea of this plait is you get little parts from each side and pull them to the other side.
This takes a bit longer than a normal plait, but the time used is NOT wasted. You end up with a beautiful and unique braid that is an amazing heatless hairstyle.
SLEEK PONYTAIL
This 90s hairstyle is definitely making a comeback, and it's 100% going to be a summer favourite. It's super easy and so good for those hot days when the last thing you want is hair in your face.
Start by spraying your hair so the flyaways are controlled when you tie it up.
The ponytail can be whatever height you prefer, so whichever you choose, tie it off with a hair tie.
If you have thicker, longer, or curly hair, add as many hair ties as you like until it feels secure.
Then grab an old toothbrush that you don't use and either spray it will hair spray or dip it in some hair gel.
This will help you achieve that sleek 90s look.
Run the toothbrush over your roots so your hair is flat, and there are no bumps.
This hairstyle will make you look like a boss lady! Also, if you want you can plait the ponytail to add that extra spice. Are you just as obsessed as we are?!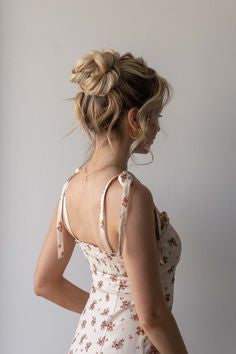 HIGH BUN 
Now this is very similar to the classic low bun, except it's obviously higher! Easy to do, and it goes without saying - it looks gorgeous.
Gather your hair to the height of your preference to create a ponytail and secure that with a hair tie.
Like the low bun, twist your hair, and naturally it will follow a bun-shaped path.
Once it looks how you'd like, secure it with a hair tie.
Add a few pins to the places of your preference and even fiddle about with them to create an effortless 'messy' bun look.
And there you have it – a cute high bun that requires no heat and takes hardly any time. Ideal for the beach or even just outside at home.
MINI BRAIDS
Last but definitely not least, these mini braids will transform a simple hair-down look. Add some colourful hair bands to make it perfect for those summer vibes!
Start off by collecting a small section at the very front of your hair and braid down until the braid is very little.
Repeat on the other side, and you will have these cute face-framing braids.
If you want you can do some more braids in little sections of your hair.
This hairstyle is amazing when you want your hair down but want to add a little more excitement. It's perfect for parties or festivals and has a great heatless style!